Fans Of Sweet Magnolias Just Got The News They've Been Waiting For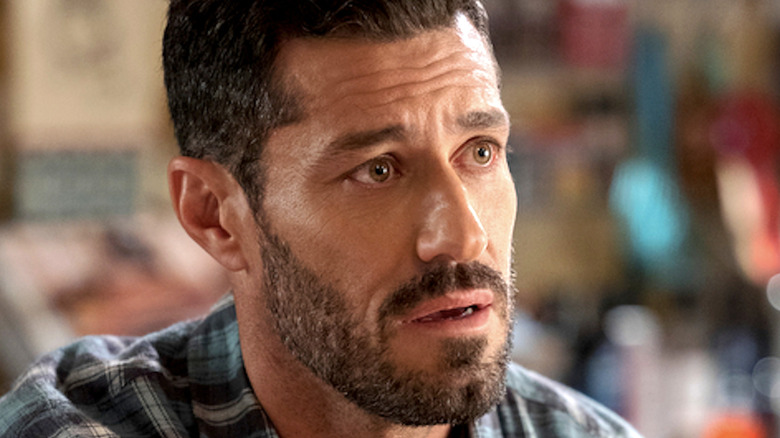 Netflix
Netflix's "Sweet Magnolias" tells the tale of three childhood best friends from Serenity, South Carolina who refer to their triad as the title of the popular show. Based on the book series from Sherryl Woods, "Sweet Magnolias" follows the three friends as they own and operate businesses, experience trials and tribulations in relationships, and grow as people.
Starring JoAnna Garcia Swisher, Brooke Elliott, and Heather Headley, "Sweet Magnolias" has 20 episodes so far, with Season 2 of the show released on Netflix in early February 2022. Season 2 of "Sweet Magnolias" sees plenty of drama and shakeups, with Isaac (Chris Medlin) attempting to uncover the secrets of his birth parents, a focus on past relationships that take over the town of Serenity's social media, the birth of a new baby, and plenty of decisions that will affect the futures of the main characters. The final episode of "Sweet Magnolias" Season 2 also sees Helen (Headley) come face to face with one such choice. 
Considering how the Season 2 finale ends, fans of the series may be wondering if they will ever get a chance to see these new stories resolved. Luckily, it appears as if "Sweet Magnolias" will be coming back.
Sweet Magnolias has been renewed for Season 3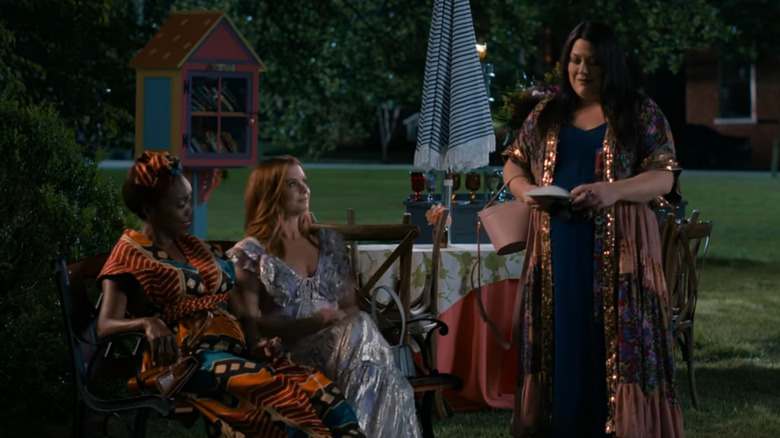 Netflix
Netflix has recently canceled several original shows like "Raising Dion," "Archive 81," "The Baby-Sitters Club," and "Space Force," but it looks like "Sweet Magnolias" has survived the great purge of Netflix Originals (via Tech Radar). Episode 10 of Season 2 ends with a funeral, a marriage proposal, an arrest of a potential love interest, and the reveal of Isaac's real birth father, so an abrupt cancellation of "Sweet Magnolias" wouldn't have sat very well with fans with the show.
According to Variety, "Sweet Magnolias" has been renewed for a third season, with executive producer Dan Paulson saying, "We're thrilled to be embarking on our third season for Netflix, and we're looking forward to returning to Serenity." Although there has been no confirmation of when fans might get to see the upcoming Season 3 of "Sweet Magnolias," it's probably safe to assume that it will be released in the next year or two and pick up exactly where it left off. What the future has in store for the triumvirate of friends is anybody's guess, but fans will wait with bated breath for "Sweet Magnolias" Season 3.