The Latest LEGO Ninjago Movie Poster Has A Giant Cat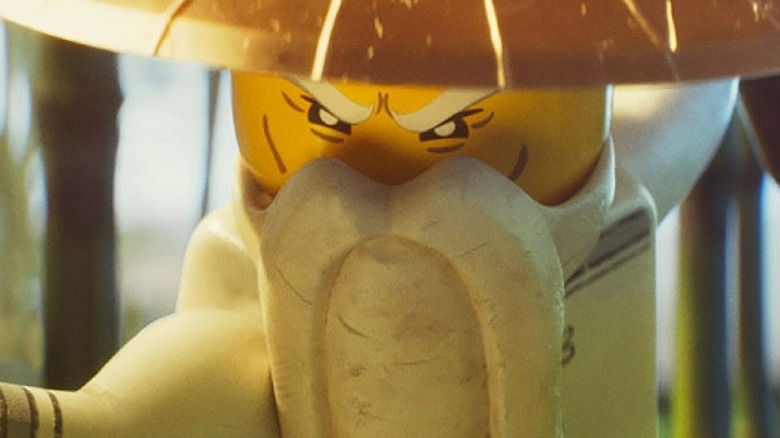 Meowthra is peering over the city in the latest poster for The LEGO Ninjago Movie. The poster, which you can view at the bottom of this article, features the real-life cat, who will wreak havoc on the central city, staring down the film's heroes.
The LEGO Ninjago Movie stars Jackie Chan as Master Wu, a wise-cracking kung fu master tasked with training six teenage warriors, led by the Green Ninja Lloyd (Dave Franco), to defeat the evil warlord Garmadon (Justin Theroux), the "Worst Guy Ever" who just happens to be Lloyd's dead. The epic showdown tests the team of fierce but undisciplined ninjas as they have to learn how to check their egos and unleash their true power.
Meowthra is one of the many "natural elements" that producer Dan Lin says will be incorporated into the film. "It's almost like LEGO put in your backyard, with real water, real trees, real grass," he said. "I don't want to give away too much but we also have other real world elements that slip into the world. In the first movie, we had the Kragle, and we've taken that to the next level with LEGO Ninjago."
Olivia Munn, Michael Pena, Abbi Jacobson, Kumail Nanjiani, Fred Armisen, and Zach Woods also star in The LEGO Ninjago Movie, which is directed by Charlie Bean based on a script from Hilary Winston, Bob Logan, and Paul Fisher. The movie is due out on Sept. 22; in the meantime, see the untold truth of The Lego Movie.
🐱 Here's your first look at the EXCLUSIVE Dolby Cinema poster from @NINJAGOMovie! Find your inner "piece" September 22! 🐱 pic.twitter.com/sHW8hTsvj1

— Dolby Cinema (@DolbyCinema) September 11, 2017