What Only Hardcore Comics Fans Know About Maggie's Story Arc In The Walking Dead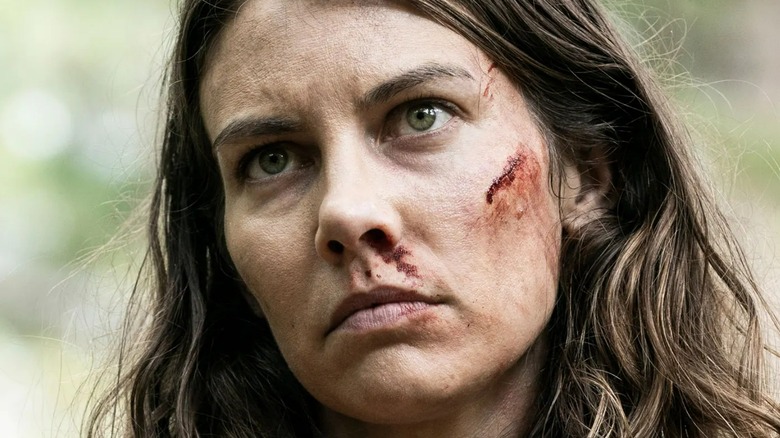 AMC
For over a decade, "The Walking Dead" has become one of AMC's biggest titles due to several key factors coming together. Its intriguing premise and impressive practical effects stand out as two of the most important, but neither quite measures up to the characters themselves. For 11 seasons, the show has put individuals from all walks of life at the forefront as they struggle to survive in the zombie apocalypse. Some are good, others are evil, and a few walk the line between those alignments, but regardless, most are nothing if not memorable in one way or another.
As the story of "The Walking Dead" has gone on, a handful of names have found a way to reach lead protagonist status. Rick Grimes (Andrew Lincoln) served as the first for much of the program's run, with the likes of Michonne (Danai Gurira), Daryl Dixon (Norman Reedus), and Carol Peletier (Melissa McBride), among others, joining him. Maggie Rhee (Lauren Cohan) is no exception, having worked her way up from a Season 2 supporting player to one of the most noteworthy individuals in the "TWD" world. As of its final season, she remains a focal point of the overall plot.
Throughout her years on the series, Maggie has evolved as a person thanks to the circumstances of her story. However, there's something only die-hard "Walking Dead" comic fans know about her future that may have viewers of the TV adaptation a bit worried.
Maggie unintentionally failed her son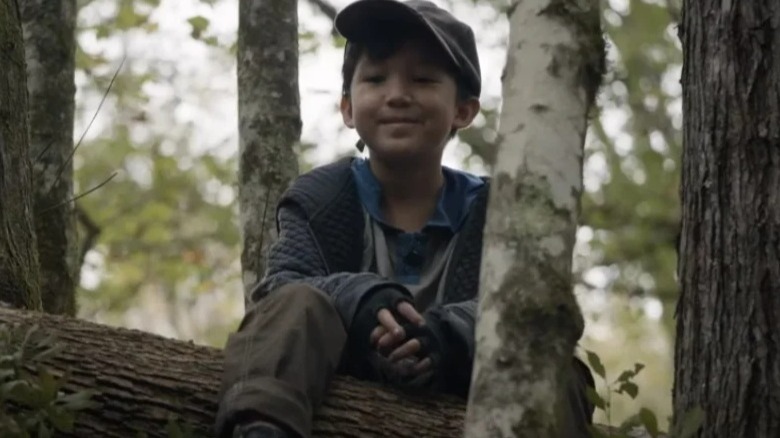 AMC
From witnessing the destruction of her family's home to processing the deaths of her father, Hershel Greene (the late Scott Wilson), and her husband, Glenn Rhee (Steven Yeun), Maggie has dealt with a lot of trauma during her "Walking Dead" run. At the same time, it's not without its bright spots, such as the birth of her and Glenn's son, Hershel (Kien Michael Spiller), who became a significant part of the show beginning in Season 9. So far, he's just a kid whose mother wants what's best for him in a cruel, dangerous world, but if she's not careful, Maggie could make the same mistake as her print counterpart.
In the final issue of Robert Kirkman's "Walking Dead" comic book series, readers get a look at the man Hershel became, and he's a far cry from his parents. Instead of taking his mom's struggles and life lessons to heart, he became a spoiled, entitled person whose peers had next to no respect for him. It doesn't help that Maggie's responsibilities as the president of the Commonwealth led to her effectively neglecting him during his formative years, supplying him with everything he needed and making it so that he didn't have to earn anything. Sophia even tells her to her face that Hershel's attitude is her fault.
We'll just have to wait and see how Maggie and Hershel Rhee's story will end on AMC's "The Walking Dead," but for now, all we can do is hope that TV Maggie's parenting skills are significantly better than those of the comic book version.