Who Plays Breena Slater On NCIS?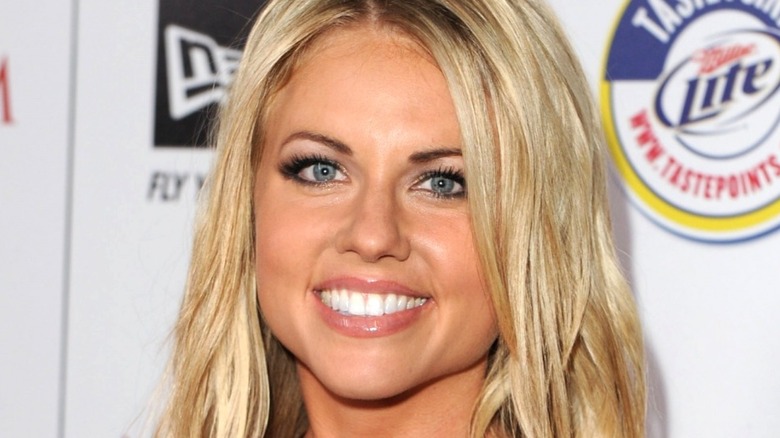 Jason Merritt/term/Getty
The CBS series "NCIS," which started as a spin-off of "JAG" in 2003, has been going strong for 19 seasons with a huge cast of complex characters. One character, Dr. Jimmy Palmer (Brian Dietzen), is introduced in Season 1 as the assistant medical examiner but slowly grows to have a major role. Currently, he is the head medical examiner at NCIS after taking over for Dr. Donald "Ducky" Mallard (David McCallum) when he retires in Season 16. Over the seasons, fans have also gotten to learn more about Palmer's personal life, including meeting his love interest, mortician Breena Slater, who later becomes his wife and mother to his daughter Victoria (Elle Graper). Breena appears in six different episodes between Season 7 and Season 19.
Although Breena dies of COVID-19 in Season 18, Episode 7, "The First Day," — without actually appearing in the episode — she returns in "The Helpers" in a hallucination sequence when Palmer is exposed to a toxic chemical. Dietzen told TVLine he wanted to see Pierce's character return to "NCIS" this season because "Jimmy never got to say goodbye to his wife on-camera, and the audience never got to see her and say goodbye either." The character of Breena appears in just six episodes throughout all of "NCIS," but she clearly has a tremendous impact on Palmer and the rest of the show. Even after her death, "NCIS" has made it clear that she could be brought back in flashback or dream sequences in the future. But who is the actor who plays Breena in "NCIS"? 
Michelle Pierce explored many small roles and became an entrepreneur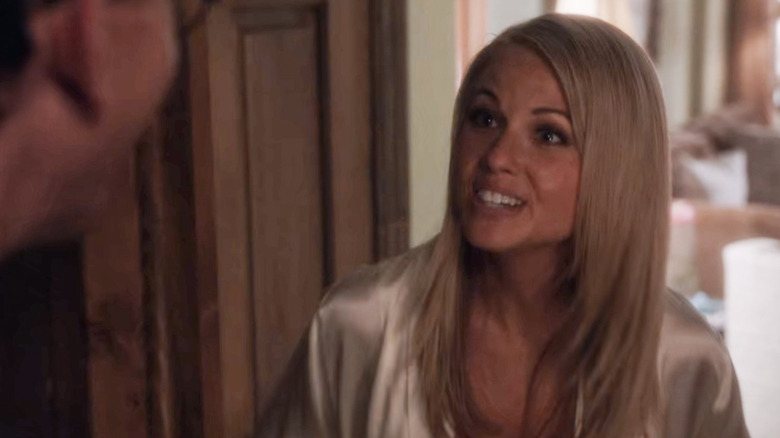 CBS
According to IMDb and many other sources, Michelle Pierce is reportedly the great-granddaughter of silent film actor Helen Bray. Bray starred in many black-and-white shorts and full-length films between the years 1914 and 1917 (via IMDb). Following in her great-grandmother's footsteps, Pierce made her television debut in 2004 in the Andy Richter-led sitcom "Quintuplets" as Lisa, and her first appearance in a film is in 2005's "Sharkskin 6" as Dawn Skylar. The actor's first substantial role came as Madison in three 2005 episodes of the long-running daytime soap opera "Days of our Lives." 
The following year, Pierce would appear twice in "Desperate Housewives," and in 2007 she returned to "Days of our Lives" for three episodes as a different character, Jenna Powers. The actor also made repeat appearances in daytime fixtures "All My Children" and "The Young and the Restless" in between roles in "Transformers," "The Monkey's Paw," and a half-dozen other films. Although her roles were generally small, she was very busy acting during the late 2000s and early 2010s. Of course, her longest-running role is that of Breena in "NCIS," which she first started playing in 2010. 
Outside of acting, Pierce started her own company, as her official Twitter states that she is the founder of Nadira Organics LLC. The company appears to have sold argan oil in 2014, though it's unclear if the company is still going. The company's website is no longer active and Pierce hasn't updated the Twitter page since 2015. As for acting, Pierce's sixth and last "NCIS" appearance in 2022 was her first in television or film role since 2015, and there has been no indication one way or another whether she will return to the show or continue her acting career.