Who Plays Kimberly Crawford On Blue Bloods?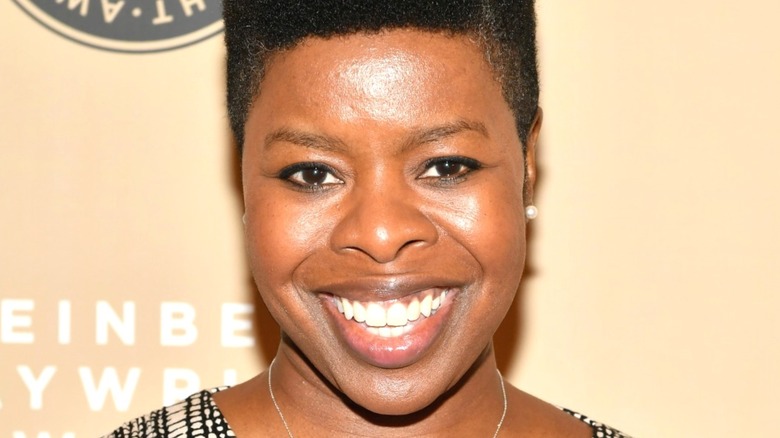 Slaven Vlasic/Getty
Kimberly Crawford made a less-than-sterling impression on her co-worker Erin Reagan (Bridget Moynahan) on CBS' dramatic procedural "Blue Bloods." 
The two women become adversaries after Erin finds herself dealing with new D.A. Crawford for the first time during Season 11, after Erin was passed over for the position. Erin is made uncomfortable by Crawford's choice to shadow her, and the intense micromanaging only gets worse over time. The tension between the characters grows over Season 12,  ultimately culminating in Episode 7, "USA Today."
During "USA Today," Erin's suspicion that Crawford is hiding something reaches a peak. She'd previously talked her boss into appearing as a witness for a freshly-reopened case from Crawford's youth in the hope of getting her closure. Unfortunately, Erin's good deed results in the arrest of someone that Crawford was trying to protect. Later, Erin goes on the lookout for reprisals, which seems to happen when Crawford takes the time to hand "busywork" to Erin that's far below her pay grade, seemingly aware that Erin is considering running against her for the position of D.A. But it turns out that Crawford isn't assigning Erin lower-graded cases for malicious reasons; she suspects that there's much more to the crime at hand and knows Erin can suss her suspicions out. Though we haven't seen Crawford since "USA Today," at least she and Erin finally understand one another.
While Crawford only appeared on the show for eight episodes of "Blue Bloods," she definitely left a memorable impression behind. What's the name of the actress who plays her?
Roslyn Ruff plays Kimberly Crawford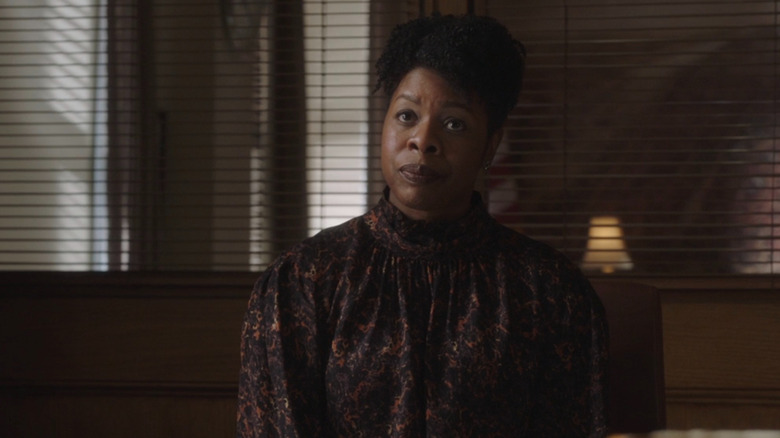 CBS
According to IMDb, Roslyn Ruff portrays Kimberly Crawford in "Blue Bloods." Ruff first reached attention in "Rachel Getting Married" in 2008, where she played Rosa. Since then, she's gone on to appear in the short-lived CBS medical drama "A Gifted Man" as  Audrey Lewis, four episodes of the HBO comedy "Divorce" as Sylvia, and eight episodes of CBS' "Madame Secretary" as FBI Director Marguerite Sanchez.
Most recently, Ruff appeared in the NBC series "Lincoln Rhyme: Hunt for the Bone Collector" as Claire. She's also appeared in multiple episodes of the Forest Whitaker Epix series "Godfather of Harlem" as Delia Greene. 
Ruff also has a lot of experience in the theater. As noted by Broadway World, she won an Obie award in 2007 for her performance in the play "Seven Guitars." She was also nominated for a Lortel and a Drama League award for her work in "The Piano Lesson" in 2013, and she was honored for her performance in "X: Or, Betty Shabazz v. The Nation" in 2018. She played Lady Capulet in a 2004 stage adaption of "Romeo and Juliet" which also featured Orlando Bloom and, per IMDb, was filmed and released digitally.