Here's Where You Can Stream Every Episode Of Band Of Brothers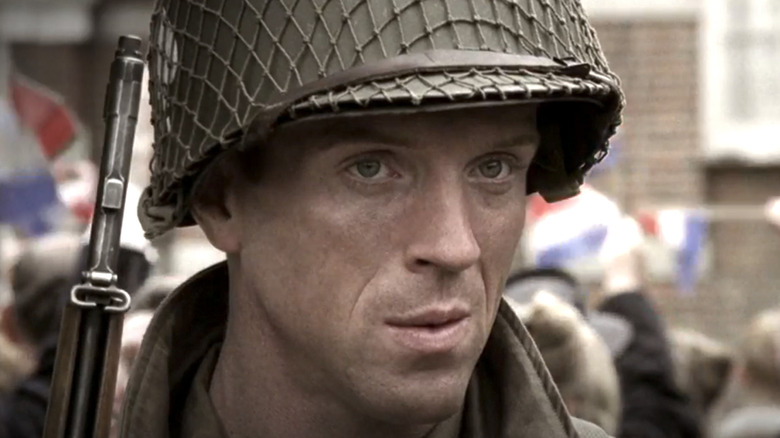 HBO
We may receive a commission on purchases made from links.
If you're looking for a compelling dramatization of history, then there are very few stories that can top "Band of Brothers." The popular HBO series created by Stephen Spielberg and Tom Hanks (both of whom were involved in the making of "Saving Private Ryan") stands as one of the most popular depictions of World War II in media. Based on the nonfiction book of the same name by Stephen E. Ambrose, it follows the path of Easy Company of the United States Army's 101st Airborne Division through Europe at the height of the war.
After it aired in 2001, the limited series won six Primetime Emmys and a Golden Globe (via IMDb). In other words, if you're at all interested in WWII history and you haven't seen "Band of Brothers," then you're missing out. Thankfully, the series is readily available to watch through the power of the internet. Here's where you can check out every episode of "Band of Brothers."
HBO Max and Hulu are the best options, but there are others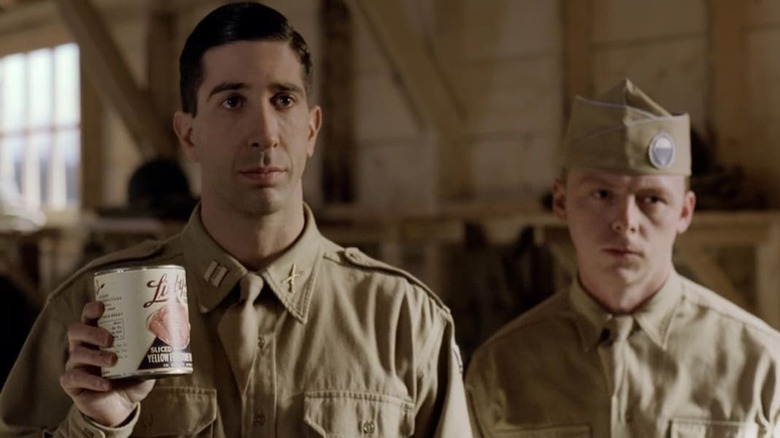 HBO
Since it's an HBO series, the easiest, surefire way to watch all 10 episodes of "Band of Brothers" is through HBO Max. However, there are some other sites where you can find the series. The next easiest solution to finding the series is through Hulu or YouTube TV. However, to watch it on either of these sites, you'll still need to be subscribed to HBO Max. That's bad news for anybody trying to avoid those pesky subscription fees.
For viewers who are more willing to shell out cash as a one-time thing, however, "Band of Brothers" is also available for digital purchase on Amazon Prime. There, each episode is available for purchase at $5.99 a pop in HD (or $4.99 for standard definition), although that's subject to change. Alternatively, if you'd rather buy the entire season, Amazon has that available for $39.99 in HD ($34.99 SD). Unfortunately, there are no options for renting the series anywhere on the internet. Similar options for purchase and streaming can also be found on sites like Vudu and iTunes.