The Worst Curse Of Oak Island Season 7 Episode According To IMDb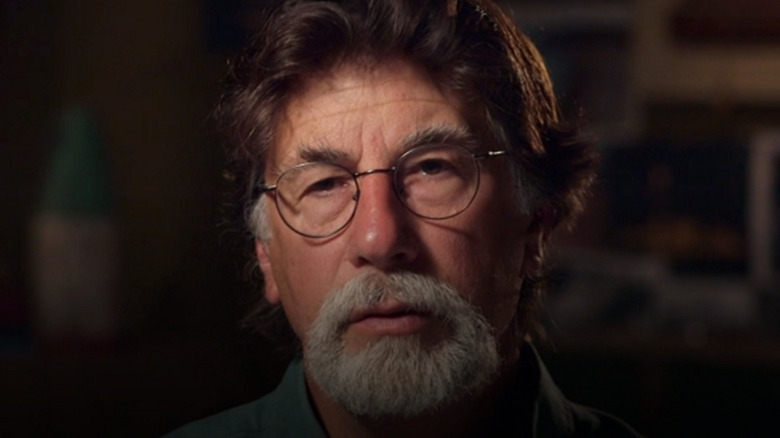 History/Peacock
History's "The Curse of Oak Island" wraps up Season 9 on Tuesday, still without any concrete answers as to who is responsible for the massive ancient construction projects found on the tiny spot of land off the coast of Nova Scotia. Michigan brothers Rick and Marty Lagina have led a team of experts in archaeology, drilling, and metal detection, as well as employing sonar, ground penetrating radar, and other advanced technology in their search for both treasure and knowledge. They have drilled dozens of holes as deep as 200 feet in the money pit area, bringing up bits of parchment, wood from underground shafts and tunnels, and even two pieces of human bone. 
Season 7 saw not only some interesting and significant finds but also some changes to the team: the death of veteran treasure hunter Dan Blankenship and the addition of Tom Nolan, son of Fred Nolan — another long-time Oak Island resident and explorer — were announced in Episode 1. Metal detection wizard Gary Drayton uncovers a chisel and two iron swages, which blacksmith Carmen Legge estimated could be from as early as the 1400s, and geologist Dr. Ian Spooner confirms that a paved stone feature discovered in the middle of the swamp is not man-made. The season's 23 episodes are given consistently high marks by IMDb viewers, all scoring between 7.4 and 8.1 on a 10-point scale. 
However, which "Curse of Oak Island" Season 7 episode rated the worst?
Season 7, Episode 13 of The Curse of Oak Island ranked worst among viewers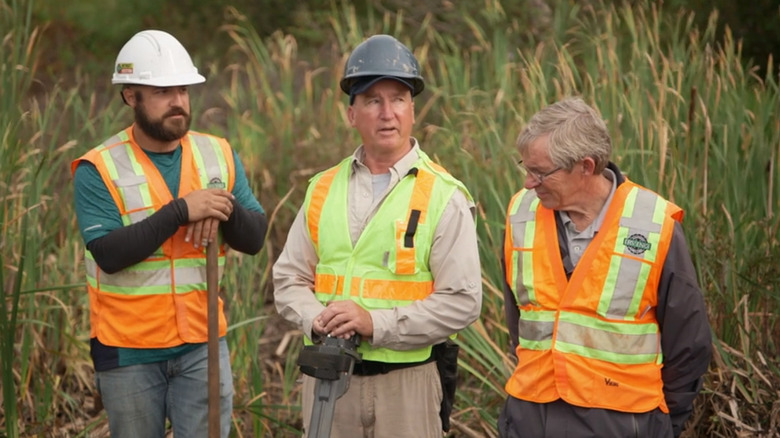 History/Peacock
"The Curse of Oak Island" Season 7, Episode 13, "Bromancing the Stones," managed to score just 7.4/10 from IMDb viewers — the worst rating of any episode that season. It is heavy on recaps of finds from previous weeks, including one of Rick Lagina and Doug Crowell's Episode 12 visit to a French fortress on the Canadian mainland and another to money pit drilling efforts from earlier in the season. Rick, heavy equipment operator Billy Gerhardt, and archaeologist Laird Niven visit the Dartmouth Heritage Museum on a wild goose chase for the fabled 90-foot stone, and Gary and Jack Begley spend several minutes of air time searching through a spoils pile and finding nothing of importance.
The episode wasn't all dull moments and flashbacks, though. Dr. Spooner dated the recently uncovered eye and paved features in the swamp to the late 1600s, and in the episode-ending War Room meeting, wood pulled from the money pit area is dated to the same time period. Gary and Jack find an iron pickaxe head near the eye of the swamp that Carmen Legge later dates to the mid-1700s, but the episode's lack of significant material finds is likely part of the reason it rated last among Season 7 installments. 
"Bromancing the Stones" is by no means the worst episode of "The Curse of Oak Island" ever, but the inelegant title alone should cost it a full point, at the very least.