Female-Led Greatest American Hero Reboot In The Works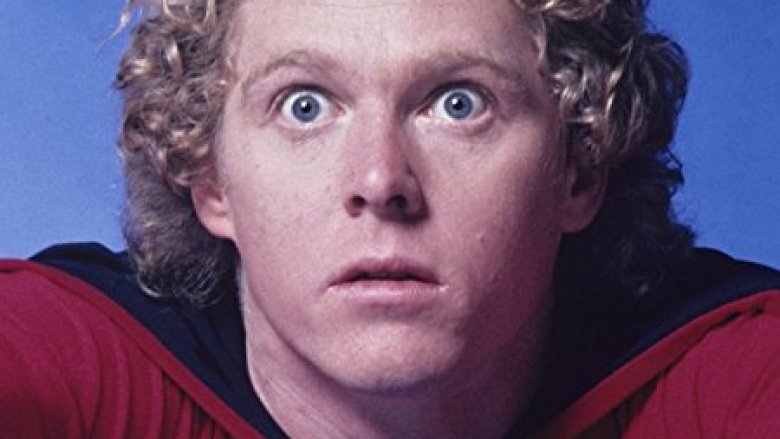 ABC
A new greatest American hero is on the rise, but she might fall flat on her face a few times before she makes it to the top.
Per Deadline, a reboot of the 1981 cult classic The Greatest American Hero is soaring into development at ABC under a put pilot commitment.
The half-hour, single-camera project follows an all-new superhero: Meera, an 30-year-old Indian-American Cleveland resident who has fined-tuned her skills in drinking tequila, singing karaoke, and simply skating through life without much of a care. Everything changes when aliens suddenly entrust her with a super suit and task her with protecting the planet, the safety of which has never been in more untrustworthy hands. 
It's currently unknown who will play Meera in the reboot series, but we do know that the character replaces Ralph Hinkley (played by William Katt) from the original, which debuted on ABC and ran for three seasons. 
Fresh Off the Boat writer and producer Rachna Fruchbom and Nahnatchka Khan are the minds behind the project, with 20th Century Fox TV, where Khan's Fierce Baby banner is based and where Fruchbom recently entered into an overall deal, attached to co-produce with ABC Studios. Fruchbom will write the Greatest American Hero pilot and executive produce the series with Khan, her producing partner Mandy Summers, and the daughter of original series creator Stephen J. Cannell, television director Tawnia McKiernan (Criminal Minds, Blue Bloods). 
The Greatest American Hero refresh joins a list of several other beloved properties that have returned to the modern entertainment world with a new, female-heavy cast. Funny-lady Melissa McCarthy toplined a female-led Ghostbusters remake with Sony in 2016, Sandra Bullock is lined up to lead the female-focused Ocean's 11 remake Ocean's Eight, and Warner Bros. recently announced its female-centric Lord of the Flies reboot (though it was met with a wave of early criticism). 
While we wait to hear more about the new Greatest American Hero series, take a look at these reboots that actually worked in a big way.