The Only Three Cast Members Who Directed Episodes Of Parks & Recreation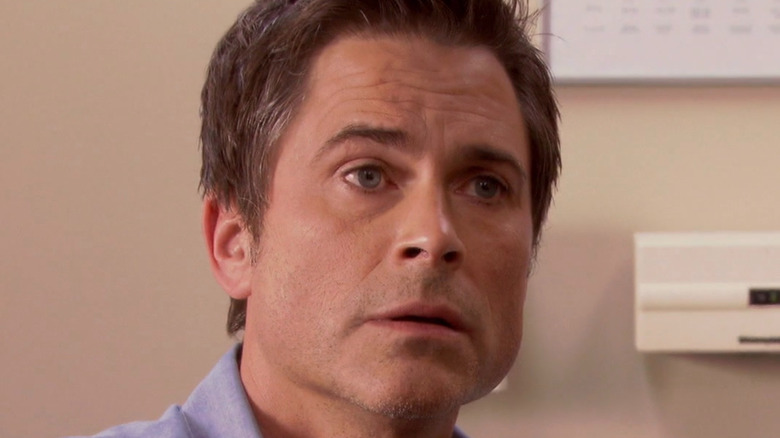 NBC
Acting is like any other industry in that it is considered highly valuable to diversify one's overall skillset. Sometimes, that means actors have to add "basic tight rope walking" to their resume. More universally commodifiable, though, is when actors branch into directing positions. Audiences unknowingly watch their favorite actors do this all time, especially in high-profile television serials. "House" star Hugh Laurie directed a few episodes of his medical drama (via IMDb), for instance, and Neil Patrick Harris did the same for "How I Met Your Mother," in which he starred as Barney Stinson (via IMDb).
This occurs so frequently that it almost seems like a rite of passage for aspiring stars in the business. With that in mind, it might be surprising that a show packed with quality talents, like NBC's "Parks And Recreation," only ever had three of its actors double as directors. Here are the cast members that got a chance to sit in the director's seat for the hit comedy.
Adam Scott, Nick Offerman, and Amy Poehler all directed for Parks And Recreation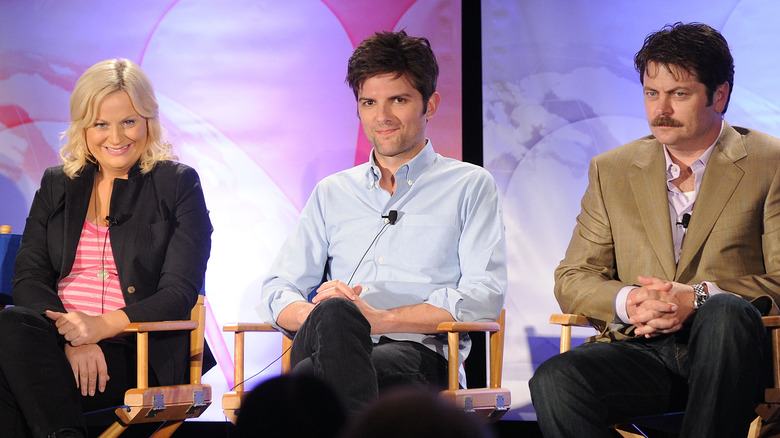 Jason Merritt/term/Getty Images
Adam Scott, who portrays Ben Wyatt – a passive-aggressive introvert with a mile-high nerd streak — directed a single episode of "Parks and Recreation" in 2014 (via IMDb). The episode, which was in Season 6 and titled "Farmer's Market," focuses on a power dispute between Wyatt and Leslie Knope (Amy Poehler) and how their characters overcome it for the betterment of their relationship.
Also, Nick Offerman, who portrays the surly, mustachioed libertarian known as Ron Swanson who hates practically everyone but Knope (and sometimes, even her), directed two episodes in 2013 and 2014, respectively (via IMDb). The episodes were Season 5's "Correspondent's Lunch" and Season 6's "Flu Season 2." In addition to this, he wrote Season 4's "Lucky."
And lastly, Amy Poehler, who portrays the manically ambitious bureaucrat with a heart of gold named Leslie Knope, directed three episodes in 2012, 2013, and 2015, respectively (via IMDb). The episodes were Season 4's "The Debate" (which she also wrote), Season 5's "Article Two," and Season 7's Gryzzlbox." In addition to this, she wrote Season 2's "Telethon," Season 3's "The Fight," Season 6's "Second Chunce," and Season 7's "One Last Ride." 
Though informationally dense, the funniest takeaway from all of this is that Poehler is just as driven as her character, which easily accounts for her lasting memory in the public consciousness.