Maze Runner Director Reportedly The Frontrunner For Mouse Guard Movie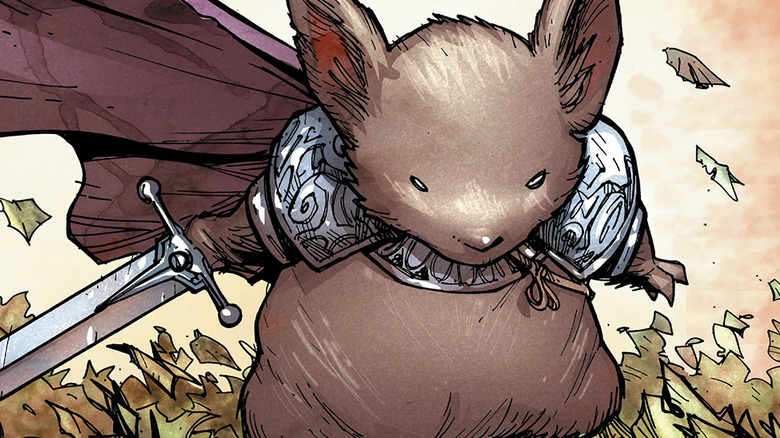 Archaia Studios Press
This could be big news about some tiny heroes.
Deadline reports that Fox is pursuing Maze Runner director Wes Ball to helm Mouse Guard, an ambition live-action movie based on the Eisner-winning graphic novel series by David Petersen. Ball directed all three installments of the Maze Runner trilogy, including the upcoming Maze Runner: The Death Cure. There's no word about a potential deal just yet.
Mouse Guard is set in a world where sentient mice live in a medieval era that parallels human history. The story revolves around a brotherhood of mice known as the Mouse Guard who swear an oath to serve their fellow civilian mice and to keep them safe from predators.
Gary Whitta (Rogue One: A Star Wars Story) wrote the script and Matt Reeves, director of the The War for the Planet of the Apes and the upcoming standalone Batman movie, will produce. It's believed that Reeves will use some of the advancements in performance capture performances that made he used with the Planet of the Apes franchise.
Meanwhile, Maze Runner: The Death Cure will be released Jan. 26, 2018. Check out more movies we can't wait to see next year.