The Hilarious Nicky Mistake That Made It Into An Episode Of This Is Us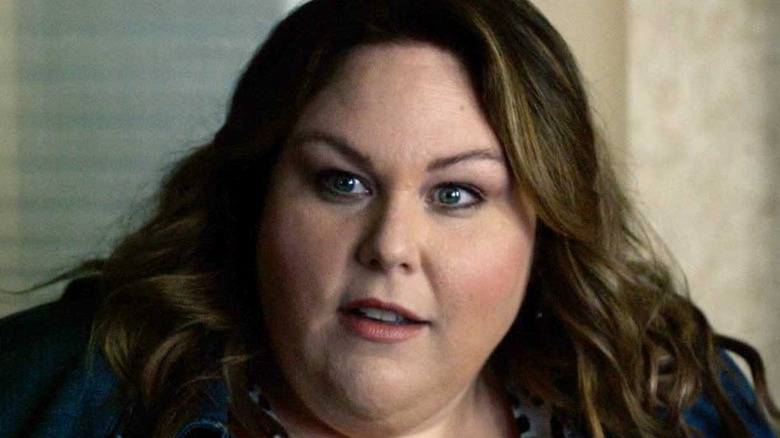 NBC
One doesn't necessarily think of "This Is Us" and the word levity in the same breath, but the NBC drama isn't always bereft of funny moments. In exploring the ups and downs of life, the show knows how to make its viewers both laugh and cry, sometimes at the same time. 
In the program's most recent season alone, Rebecca Pearson (Mandy Moore) finds herself dealing with the slings and arrows of her mocking triplets after getting a Princess Diana-style haircut. Thankfully, hubby Jack (Milo Ventimiglia) doesn't mind how the cut looks on Rebecca, and he even shaves his beard to make her feel better. This is how "This Is Us" doles out its humor, with an "aw" and a tear. It chokes you up but still delivers on the promised laugh.
But it turns out that not all of these laughs are intentional. Take, for instance, this Season 5 moment noticed by eagle-eyed viewers posting on the "This Is Us" subreddit. It involves Nicky Pearson (Griffin Dunne), younger brother of Jack and uncle to the triplets. Which mistake left in the final cut of a "This Is Us" episode made them giggle?
Nicky used his phone upside down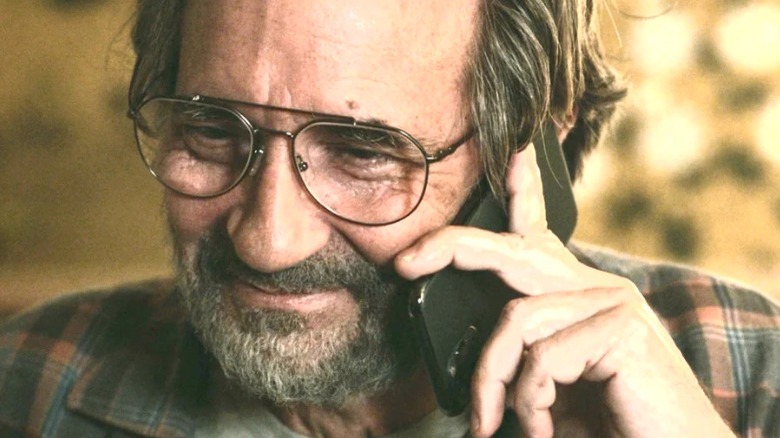 NBC
In Season 5, Episode 12, "Both Things Can Be True," Nicky is seen using his cell phone upside down while talking to Miguel (Jon Huertas), as u/DonneyZ pointed out on Reddit. Fans had multiple different possible reasons for Nicky's mistake. "I wonder if that's a continuity error or just Nicky being inept at using technology," said u/nedsnotes. U/surlymoe proceeded to write an entire fictional dialogue between Nicky, his nephew Kevin (Justin Hartley), and Miguel in this situation, which earned more than 170 upvotes from subreddit users.
Of course, "This Is Us" is by no means unique in having such a mistake show up on screen. "This happens all the time on TV shows. When Pretty Little Liars was airing, a ton of people took screen shots of scenes where the actresses did it. It happens. Look at the joke that was Game of Thrones last season and all the mistakes the editors missed!", said u/Epiffany84. You can see an image of the faux pas above, and watch some (hopefully) mistake-free episodes as "This Is Us" airs its final season every Tuesday at 9 p.m. EST on NBC.