Celebrity Big Brother To Hit CBS This Winter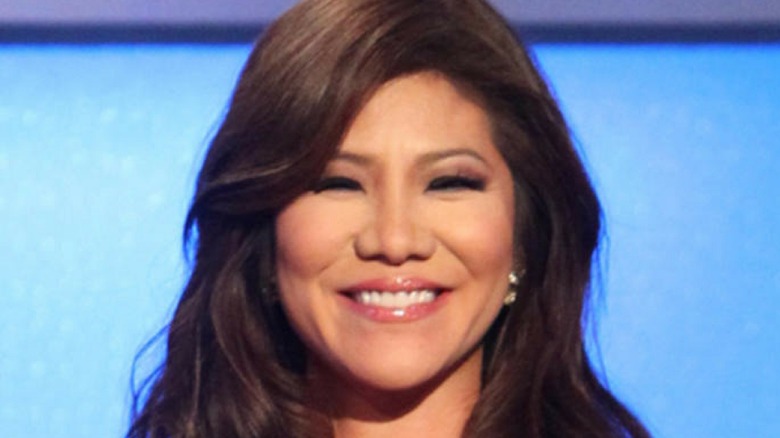 CBS is putting a new twist on Big Brother. The network announced during Thursday night's live double eviction that they will be producing a celebrity edition of the popular reality competition series this winter.
Although famous faces will make up the players for the new version, a lot of familiar aspects of the show will remain. Insiders confirmed to The Hollywood Reporter that the show will still feature Head of Household and Power of Veto competitions, along with the signature 24/7 live feeds. However, the show will be condensed from its usual 90 days due to celebrities' tough schedules. 
"It's important that it still feels like Big Brother, but it doesn't infringe on what we know about the summer," said executive producer Allison Grodner. "It will have its own spin. And it needs to feel like an event series that we do each year." 
While Big Brother has traditionally been a summer show, CBS did test out its winter appeal last year with the shortened Big Brother: Over the Top, which aired on CBS All Access from September through December. Unlike that show, Celebrity Big Brother will air on the network, something which host Julie Chen thinks will answer some interesting questions about the show's power with viewers.
Chen said that she felt like Big Brother: Over the Top's tepid reception with fans may have been in part due to oversaturation, adding that part of the show's success comes from the fact that it only airs in the summer "when the competition isn't as stiff." "It's easier to be a winner in the summer than it is in the fall and winter," she said. "I'm hopeful, but I'm going to reserve judgment." 
Chen revealed to THR that she and her husband, CBS president Les Moonves, had first talked about a potential celebrity edition all the way back in season two. Even back then, stars like Paris Hilton and Roseanne Barr were in talks to do it. However, they eventually decided not to move forward with the plan. "It didn't come together and I'm glad it didn't so early on into the series," Chen said.
While this will be the first time that a star studded version of the show has aired stateside, the United Kingdom has had some luck with their attempts at bringing famous faces into the house. Their Celebrity Big Brother has been airing since 2001 and has featured celebs like Gary Busey, Brandi Glanville, Stephen Baldwin, Perez Hilton, Ivana Trump, Heidi Montag, Spencer Pratt, and former Big Brother U.S. competitor (and brother of Ariana Grande) Frankie Grande.
While Big Brother has been able to recruit some big name fans like Tori Spelling and Bobby Moynihan to briefly appear on the show for competitions, Chen cautions that it won't be "all Oscar winners" on the celebrity edition. She cited Dancing with the Stars as a show whose casting she would like to emulate, saying, "They don't always get all household names, but some people kind of reinvent themselves and suddenly I see that person all over the tabloids." Added Grodner, "It will be an eclectic group with diverse personalities and we're looking forward to seeing who will be interested."
As for who they would like to get, Chen had quite a few ideas. "Tonya Harding," she said. "Martha Stewart and Snoop Dogg, that's a love affair waiting to happen. Sean Spicer and Melissa McCarthy, which will never happen. Andy Cohen is a superfan, hilarious and speaks his mind. He's not afraid to stand up for himself or a friend and he's fiercely loyal. And who is the one who acts crazy every now and then? Is it Shia LaBeouf? I don't know if I want him."
Celebrity Big Brother will debut this winter. While we wait, see some reality TV shows that have ruined people's lives.