Why This Is Us Season 4 Made Some Fans Hate Randall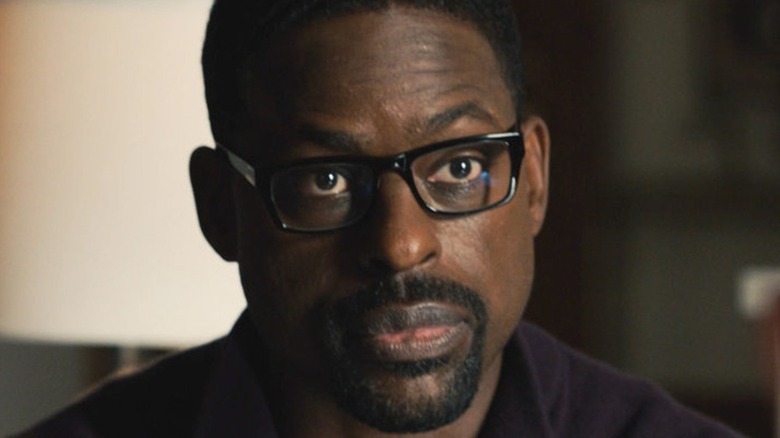 NBC
Now in its sixth and final season, "This Is Us" has been captivating audiences since its premiere in 2016. Created by Dan Fogelman, the series follows the Pearson family members over multiple decades. The family consists of married couple Jack (Milo Ventimiglia) and Rebecca (Mandy Moore), as well as their three children, who we meet as adults: twins Kevin (Justin Hartley) and Kate (Chrissy Metz), and Randall (Sterling K. Brown), who was adopted as a newborn. Other major characters include Randall's wife Beth (Susan Kelechi Watson), Kate's first husband Toby (Chris Sullivan), and Rebecca's second husband Miguel (Jon Huertas).
Fans have now spent nearly six full seasons watching the Pearsons' lives unfold — and are eagerly awaiting to see how their story will end when the finale airs on May 24, 2022. Meanwhile, while the series has played out, fans have built up plenty of opinions about the characters and their life choices. One big fan favorite is Randall, the ambitious businessman-turned-politician who cares deeply about his family — Brown is also a hit with the critics and has five Emmy nominations for his performance as Randall (one of which he won, in 2017).
However, some fans have grown a bit weary of Randall as the series progressed — specifically, they were unhappy with some of his character choices in Season 4. Here's why some fans have lost their affinity for Randall.
Some fans believe Randall always thinks he's right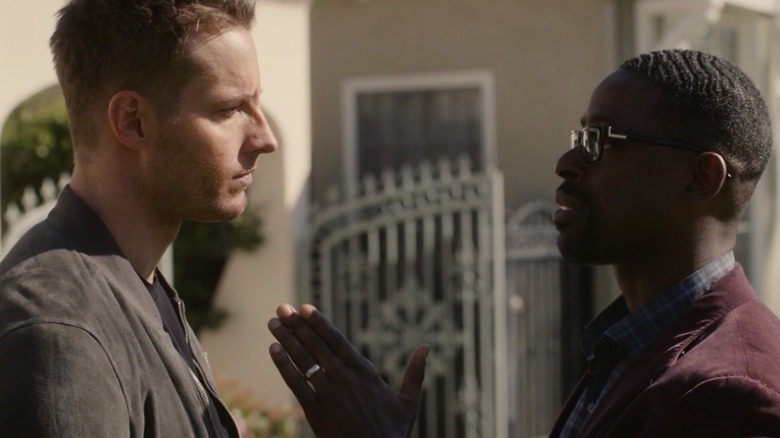 NBC
One fan, u/HectorDBotyInspect0r, took to Reddit to post a meme in which Randall is proclaiming that he has "done nothing wrong ever" and Rebecca responds by agreeing with the statement. The poster wrote, "This Is Us Season 4 made me hate Randall." For those that need a refresher, Season 4 sees Randall dealing with his adopted daughter Deja (Lyric Ross) dating a teen father as he settles into his new job as councilman, and he and Kevin argue over how to handle Rebecca's worsening condition.
In the first response, u/MabintyQ agreed wholeheartedly, writing, "This meme is an accurate portrayal of how Rebecca enables Randall's worst habits." Many viewers point mainly to the fact that Randall pushed for Rebecca to enter a clinical trial for Alzheimer's despite both Kevin and Rebecca herself not thinking it was the best idea. Randall finally got Rebecca to agree by telling her that he has always been a good son, always taken care of her and even alluded to the fact that Rebecca kept Randall's biological father away from him when she knew who he was the whole time. One fan, u/gabbewithfate wrote, "I got so pissed at him for that. that was a low level, blackmailing his own mother." Adding on to this, u/StrictRight-Hander suggested, "I agree that it was low... but I wouldn't call it blackmail so much as emotional manipulation?"
Meanwhile, another fan, u/anotha1bitesthecrust, lamented, "Randall was unbearable in S4!"
Other fans pointed out that this behavior started before Season 4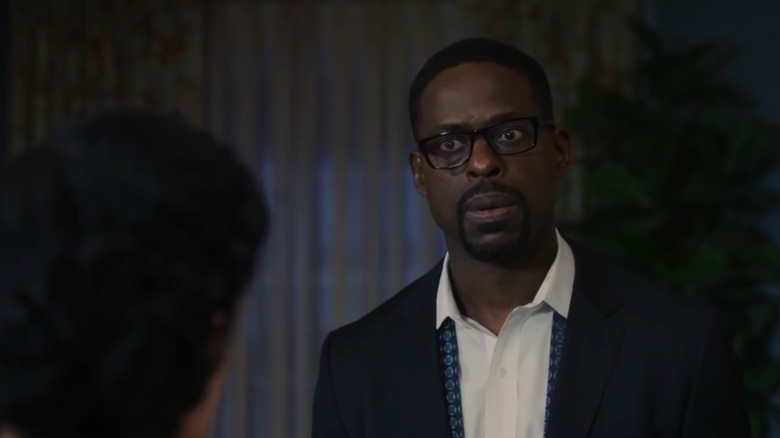 NBC
Giving several examples from previous seasons, u/Levicorpyutani, wrote, "When you really think about [it all the actions are] the same kind of 'I must be in control' ... He always has to [be] right. whether it's bringing William in, adoption when Beth doesn't want another kid, running for councilman when she's not on board, or his most recent manipulation of Rebecca and refusing to admit to screwing when Kevin calls him out on it." One fan, u/velociraptorjax, was bothered by one moment specifically, in Season 3 when Randall pushed forward with his election bid even if Beth wasn't okay with it.
On the other side of things, u/StrictRight-Hander, acknowledged Randall's shortcomings while offering a reason to empathize with him. While also noting that they don't excuse his manipulation, they wrote, "He's always been the type to want to control situations and their outcomes based on what [he] believes is best." They stressed that Randall's intentions don't seem to be bad, but that he knows what is best and wants desperately to be proven right.
And, another fan, u/House923, also in agreement about Randall's behavior, brought the conversation around to the high quality writing of the series: "That's actually why I love the writing in this show so much. They give you a character who has flaws, but at first they almost seem like great qualities. Then, as you get to know the character better, those qualities that seemed positive at first start slowly changing to negatives ... But it's always been there. Feels so real."