Is Gary Oldman Really Retiring From Film?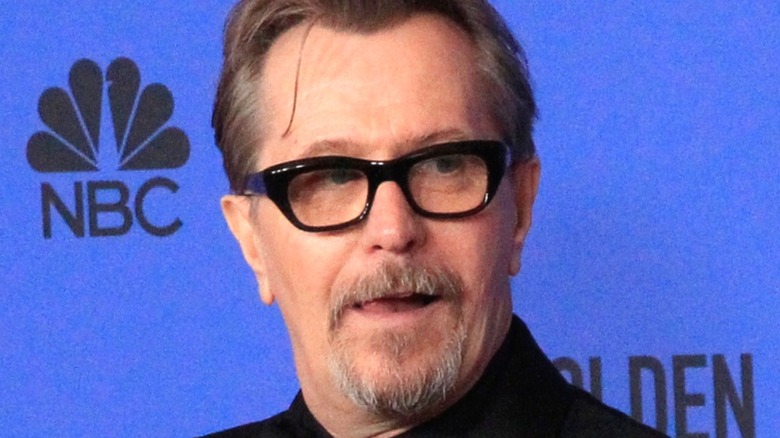 Kathy Hutchins/Shutterstock
Gary Oldman has certainly made his mark as an actor over the span of his career. A screen presence since the '80s when he took on roles in movies like "Remembrance" and "Sid and Nancy," Oldman went on to play a series of iconic characters, from Lee Harvey Oswald in 1991's "JFK" to James Gordon in Christopher Nolan's "Dark Knight Trilogy" to Sirius Black in the "Harry Potter" movies, and even the Prince of Darkness himself in "Bram Stoker's Dracula." His performance as Winston Churchill in "Darkest Hour" earned him an Academy Award win (to go alongside his two other Oscar nods for "Tinker Tailor Soldier Spy" and "Mank"). Most recently, Oldman has been portraying Jackson Lamb, the protagonist of the Apple+ spy thriller series "Slow Horses," which premiered on April 1, 2022.
Overall, the veteran actor has racked up over 100 screen credits throughout the years, according to his IMDb (which doesn't even include the actor's extensive stage work). With such a long and busy career, it makes sense that Oldman may have retirement on the mind. If you're a fan of Oldman and wondering whether or not the actor has plans to wrap things up anytime soon, he has an answer for you.
Oldman is thinking about retiring in the near future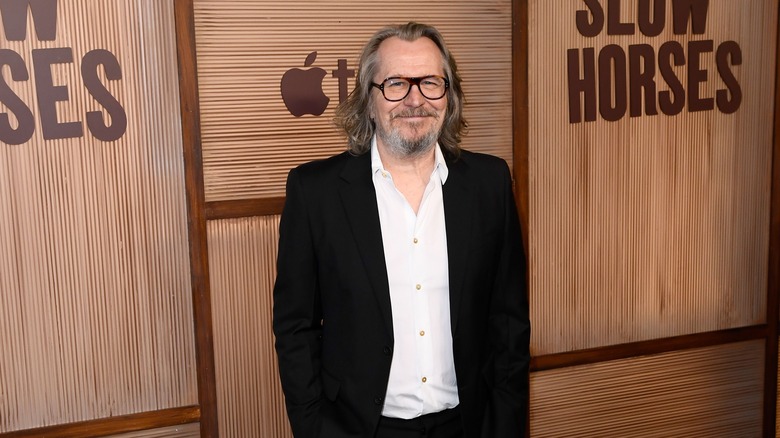 Gareth Cattermole/Getty Images
Gary Oldman recently spoke with Deadline to promote the finale of "Slow Horses," and during the conversation, the topic of retirement came up. Deadline writer Dominic Pattern asked Oldman if he would consider sticking with "Slow Horses" beyond the already-confirmed Season 2. Oldman responded with an enthusiasm for reprising the character for many seasons to come — and he also casually mentioned he's been thinking of retirement. Oldman said, "Listen, if they want us, sure. It's up to all the big people upstairs and the audience and the obviously the viewership and what Apple what they say. But, yeah, I could see myself playing Jackson for the next how many years, yeah. Absolutely. I mean, for those that love the books and that were Mick Herron devotees as it were, he is already an iconic character. So, if it were to go out with a bang, I mean, retirement is on the horizon. Yeah. I can see it."
Pattern reacted by stating that Oldman is too young for retirement. But Oldman responded, "You know, to be able to sort of wrap it all up playing Jackson Lamb, I would consider myself very honored and very lucky to be able to do that. I would never say never."
Oldman then went on to express his gratitude for working on a project that he is so excited about with "Slow Horses." So, if "Slow Horses" ends up being the last project that Oldman wants to work on, let's hope, for the sake of his fans, that it extends far beyond Season 2.