Wendy Byrde's Worst Moment In Ozark Season 4 Part 2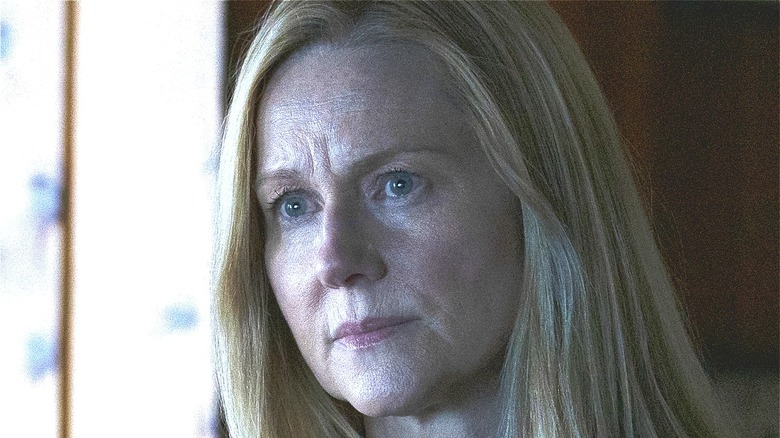 Netflix
This article contains spoilers for "Ozark" Season 4 Part 2
Marty Byrde (Jason Bateman), the mild-mannered financial planner-turned-money launderer on "Ozark," and his wife Wendy (Laura Linney) have spent four seasons struggling to keep their family alive, while trying to free themselves from the grasp of the Navarro drug cartel. Season 4 Part 2, currently streaming on Netflix, reveals the Byrdes' fate, which is sure to have fans questioning if the couple gets the ending they deserve.
Throughout the series, it becomes increasingly difficult to justify Wendy and Marty walking away from their dangerous situation without suffering any collateral damage, given their long list of transgressions. Wendy has evolved into a particularly malevolent force, a modern-day Lady Macbeth who traffics in moral relativism and hypocrisy, using maternal instinct as a thinly-veiled guise for gaining power and influence. Fans may admire Wendy's ability to parlay her family's predicament into opportunities to ensure a lucrative future, even when it means sacrificing her brother, putting her marriage at risk, betraying allies, and alienating her children Jonah (Skylar Gaertner) and Charlotte (Sofia Hublitz).
In "Ozark" Season 4, Wendy clashes with former business associate Ruth Langmore (Julia Garner), sets herself up to be a political power broker, and deals with personal demons triggered by the appearance of her abusive, alcoholic father Nathan Davis (Richard Thomas). By the end of the show's final season, Wendy's evolution into a woman devoid of scruples is complete, evidenced by her worst moment in the last seven episodes of the series.
Wendy Byrde's breakdown is a new low for the Ozark character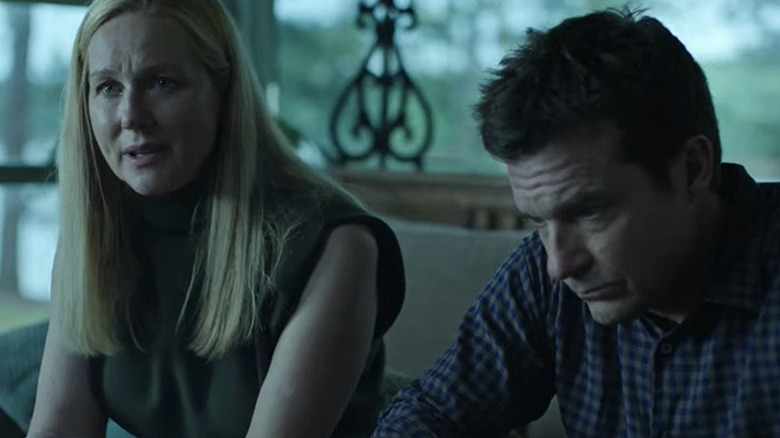 Netflix
In Season 4's penultimate episode of "Ozark," Wendy resorts to bribery, intimidation, and other egregious offenses that come off as more self-serving than for the good of her family. Wendy has unraveled before, but no other breakdown has felt as calculated and unnecessarily melodramatic as when she checks herself into a mental health facility in Episode 6, "Mud," threatening to kill her father if she's not admitted. Wendy's apparent meltdown stems from Jonah and Charlotte's decision to leave her, but she retains enough clarity to devise a way to betray Omar Navarro (Felix Solis) and salvage her precious foundation before becoming completely unhinged.
The audience can't trust that this is a legitimate cry for help, since Wendy makes it clear to Marty that her motive is to get Jonah and Charlotte's attention. She could have admitted she was culpable in Ben's death at any point, but chooses instead the dreary backdrop of the psychiatric ward where she appears vulnerable, making her more likely to garner sympathy. Throughout Season 4, Wendy capitalizes on her brother's "disappearance," and her carefully orchestrated and self-guided family counseling session further undermines her sincerity. 
What kind of mother exploitatively feigns mental illness, lures her children to a mental ward, and fails to recognize the irony when she insists she never wants to make them feel trapped?
Wendy's worst Ozark Season 4 moment also creates a huge plot hole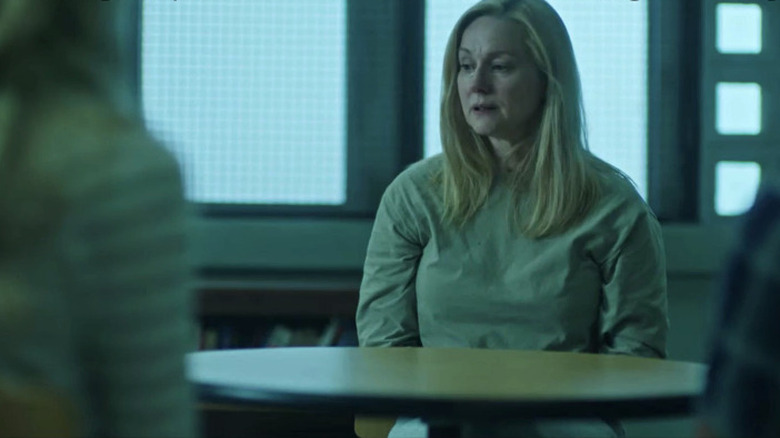 Netflix
The subplot creates a scenario where Marty, who Wendy has repeatedly emasculated since Season 1, actually takes charge. However, it still feels like Wendy is pulling his strings.
Wendy's 11th hour and highly suspect nervous breakdown also introduces a significant plot hole: Why doesn't Marty use the threat of exposing Ruth as Javi Elizonndro's (Alfonso Herrera) killer against her sooner? With her life at stake, Ruth would have undoubtedly cut ties with Jonah, and it would have prevented her from seizing control of the casino. Wendy and Marty, who exhaust every possible outcome of their schemes, overlook an obvious solution to problems that plague them throughout the final season.
Wendy's confession doesn't reveal much that Charlotte and Jonah don't already know, and there's never any real doubt that the Byrdes will stick together. In a January interview with GQ, Linney addresses the question in the back of viewers' minds: Is every choice Wendy makes about protecting her family? "If that's not really the case, then she [Wendy] has to face something about herself that she just can't," Linney said.
By the end of the series, we're still not sure Wendy's come to terms with her own darkness.