The Hilarious Way The Stars Of Good Girls Bonded Before The Show's Debut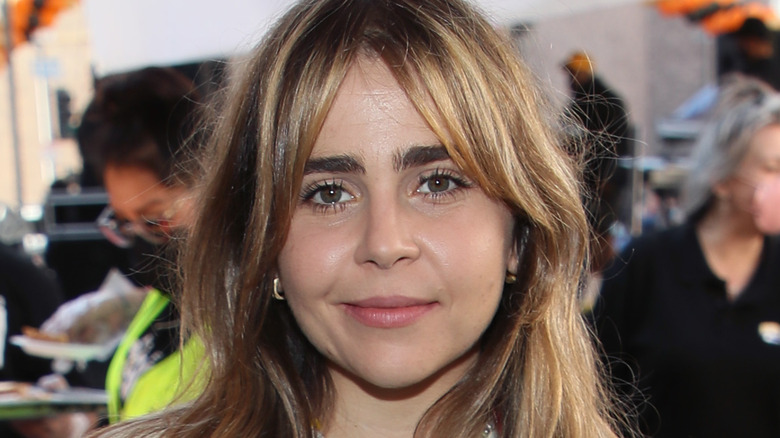 David Livingston/Getty Images
It's easy to see why "Good Girls" was such a hit. It blends together a couple of the most popular genres out there — comedy and crime. The central plot follows three women — Beth (Christina Hendricks), Ruby (Retta), and Annie (Mae Whitman) — who all find themselves in precarious financial situations. As a result, they feel they can ease their various predicaments by robbing a grocery store in the pilot episode, but naturally, things go sideways quickly. And they soon find themselves caught up with some genuine criminals. 
The show was an utter delight, and despite a vocal fanbase and the fact the show's been made available on Netflix for even more people to watch, it was canceled after only four seasons. Still, for anyone looking for a worthwhile binge-watch that won't have any more episodes, "Good Girls" deserves your time, especially once you see the electric chemistry between the three central women. 
Mae Whitman says the Good Girls cast bonded over wine
It's hard to fake natural, genuine chemistry, but it sounds as if that wasn't a problem for the cast of "Good Girls." They got along pretty much right from the jump, as actress Mae Whitman revealed during an interview with "Late Night with Seth Meyers." She admitted that the show could only work if the audience believed these three women were all really close friends, so it was paramount for them to get along. Fortunately, that doesn't sound as if it was a problem, later recounting, "We actually ended up having a producers' dinner the first time we, all three, kind of, hung out together. And it was very formal. We had a nice cocktail. And then we sort of were like — The producers went home, and we were like, 'Mae, should we have a nice dinner.'" 
She continues by saying how they went out to dinner, which apparently involved putting down quite a few bottles of wine. The party soon moved to Christina Hendricks' house, and at one point in the evening, Whitman excused herself to the restroom and never came back. It wasn't until an hour later Hendricks realized her front door was open, and Whitman had already gone home. 
One thing's for sure: you don't party until 3:00 in the morning unless you're with people you love, so the bonding exercise really worked for getting the women to see how much they enjoyed spending time together. It's just too bad we won't see that chemistry for a fifth season ...