Benedict Cumberbatch Plays Thomas Edison In The Current War Trailer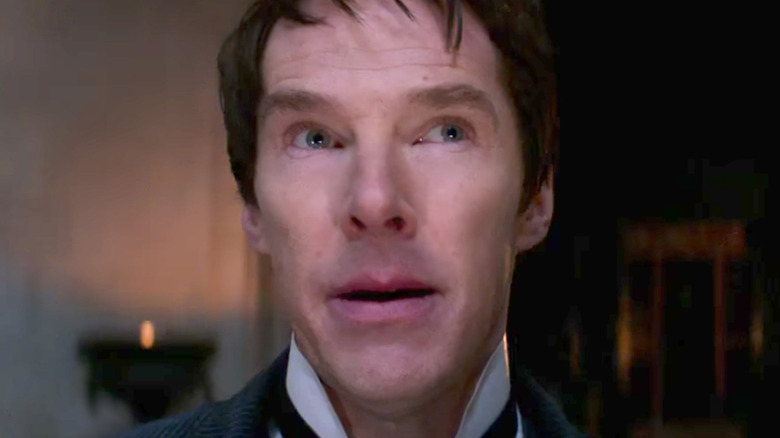 Doctor Strange and Spider-Man are in a movie together and it isn't Avengers: Infinity War. Oh, and General Zod from Man of Steel and Beast from the X-Men movies are in it, too.
The Weinstein Company released a trailer for The Current War, a historical drama about the cutthroat race between electricity titans Thomas Edison (Cumberbatch) and George Westinghouse (Michael Shannon) to see whose system would power the modern world. Tom Holland plays Edison's secretary Samuel Insull and Nicholas Hoult co-stars as Nikola Tesla, a pioneer of alternating current electricity. You might recall that David Bowie played Tesla in Christopher Nolan's 2006 flick The Prestige.
Directed by Alfonso Gomez-Rejon (Me and Earl and the Dying Girl), The Current War also features Katherine Waterston (Alien: Covenant) and Tuppence Middleton (Sense8).
The movie arrives Nov. 24, just in time for Oscar season, and you have to think it'll be a contender. In the meantime, take a look at more fall movies we can't wait to see.