Katie Holmes To Star In Action-Thriller Doorman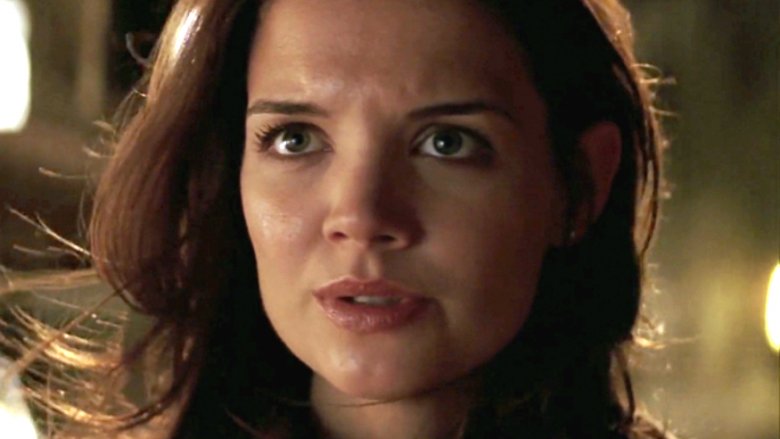 Katie Holmes played Rachel Dawes in Batman Begins, but her new character won't just sit on the sidelines when the action goes down.
Variety reports that Holmes will star in the female-driven action-thriller Doorman alongside Jean Reno (The Professional, The Da Vinci Code). Japanese director Ryûhei Kitamura (The Midnight Meat Train) will helm the flick for producers Harry Winer (SpaceCamp) and Jason Moring (A Quiet Passion).
Holmes will play an officer in the Marines who experienced traumatic events while serving her country and returns home to heal. She takes a job as a doorman at a historic New York apartment building, but she gets pulled into the middle of a dangerous plot when she comes across mercenaries who will destroy everything that stands in their way of precious art hidden in the walls of the building.
"Doorman is not only a smart thriller but action-packed, which is why it attracted such strong talent," Moring said. Pre-production is currently underway.
Meanwhile, find out why Holmes didn't return for The Dark Knight.