The One Thing About Family Guy That's Been Bothering Some Fans For Years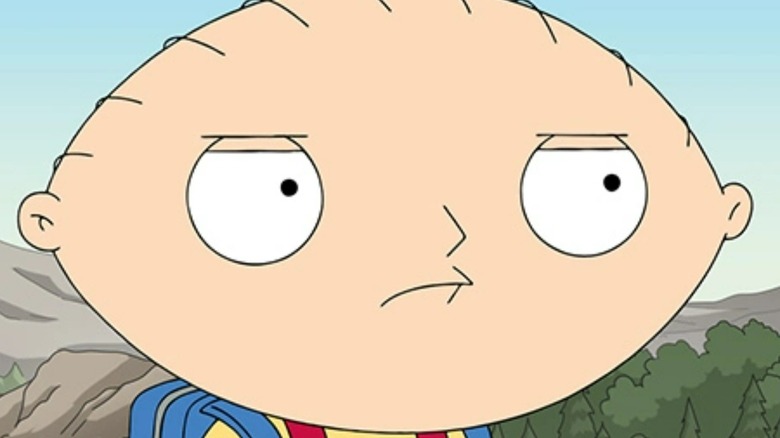 Fox
"Family Guy" is a staple of the adult animation genre, earning a level of popularity rivaled only by the likes of "The Simpsons" and "Rick and Morty." Of course, it didn't achieve this success overnight, and had to endure some serious bumps in the road to get there. It even wound up canceled in 2002 after a mere three seasons before rising from the grave in May of 2005. Since then, though, the series has remained a constant on the small screen, steadily increasing the size of its fanbase as well as its overall pop culture footprint.
From the very beginning, "Family Guy" has focused on the Griffin family — comprised of Peter (Seth McFarlane), his wife Lois (Alex Borstein), their three children, Meg (Mila Kunis), Chris (Seth Green), and Stewie (McFarlane), and the talking family dog, Brian (McFarlane) — and their various misadventures around the fictional Rhode Island city of Quahog. The show has never shied away from pushing the boundaries using this framework, nor has it held back with its trademark cutaway gags, but evidently, most viewers can't get enough.
At the same time, "Family Guy" is far from a perfect show, and some fans are more than willing to own up to its shortcomings. This group even went as far as to voice something about it that has bugged them for years now.
Family Guy fans wish the release schedule wasn't so sporadic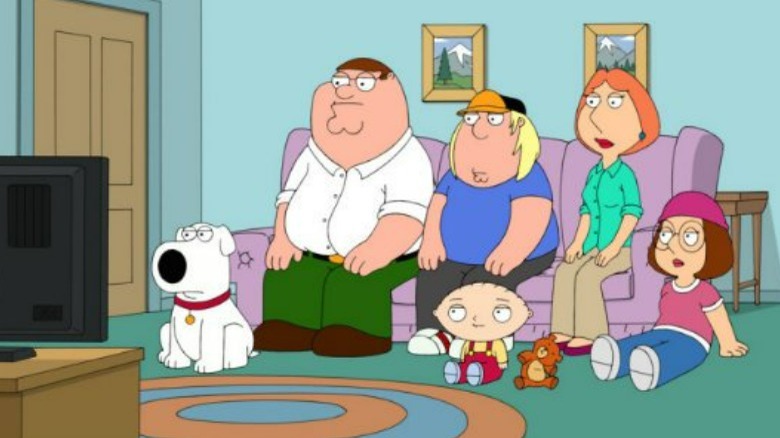 Fox
Like most other television shows, "Family Guy" doesn't drop a full season's worth of episodes all at once. Rather, Fox spreads them out over time, which sounds like it means fans get week-to-week new installments until the season ends, right? Not exactly. As pointed out by Reddit user Joker1000, in a thread from almost a decade ago, the "Family Guy" airing schedule often leaves some unexpectedly long gaps between new episodes. As one could imagine, for die-hard fans of the program, this is incredibly annoying.
Several Redditors, such as free_at_last, chimed in to simply agree with the original post, while others had a bit more to offer. For instance, knot353 explained that sporting events, award shows, and the like occasionally take over the "Family Guy" timeslot, thus prolonging seasons. IceBreak commented that reruns are important in the world of TV, so it makes sense that Fox doesn't just shotgun seasons. Additionally, Purcival, among others, notes that the process of producing a full batch of episodes is so time-consuming that it can impact premiere dates.
Although this thread is now years old, Reddit user Powah83 replied in 2022 to say that Fox's sporadic scheduling remains an ongoing issue. One can only hope that things will change for the "Family Guy" fandom, but at this stage in the game, that seems highly likely.