Who Plays Dr. Tolliver In NCIS?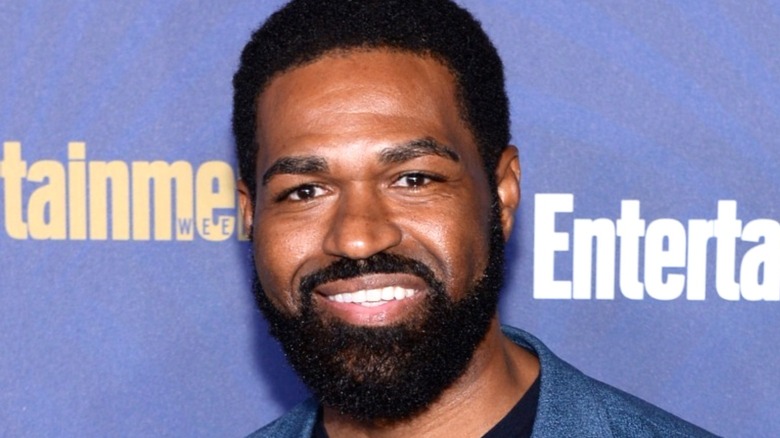 Andrew Toth/Getty
It's no overstatement to say that devoted fans of "NCIS," the long-running procedural series focusing on a team of special agents in the Naval Criminal Investigative Service, have to keep track of a lot of different characters. Between numerous departures and arrivals within the main cast over the years as well as an unending slew of guest stars, the show has featured nothing short of a massive number of different faces.
Hardcore fans of the series may recall a character named Dr. Morgan Tolliver, who appeared in Season 3 for the two-part finale episode "Hiatus." After Special Agent Leroy Gibbs (Mark Harmon) was severely wounded in a ship bombing incident, Dr. Tolliver operated on him and ended up saving his life. While the character would not be seen again after this episode, viewers who have seen the episode recently may wonder who the actor behind Dr. Tolliver is, whether he's appeared in any other notable shows, and why he may look oddly familiar to those who are up-to-date on the latest episodes of "NCIS."
Jarvis W. George plays Dr. Tolliver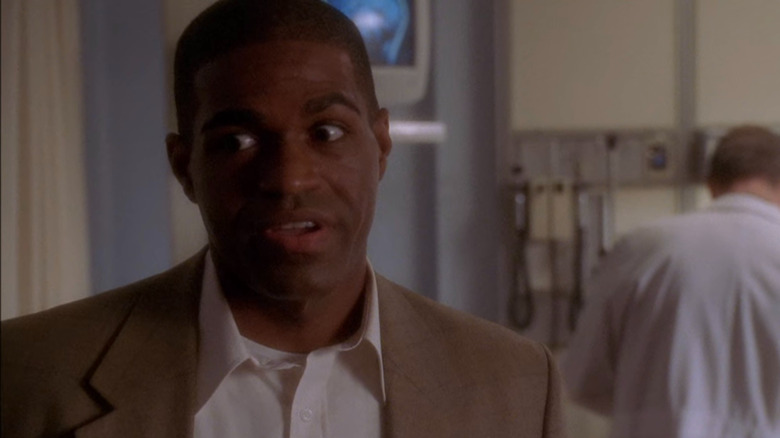 CBS
The actor who plays the role of Dr. Tolliver in "NCIS" is none other than Jarvis W. George. George has made several guest appearances on some very popular shows across different genres over the course of his career, including "Heroes," "Desperate Housewives," "Criminal Minds," and "A.P. Bio" (via IMDb). However, arguably his most notable roles to date are as the criminal Ronnie Mo Watkins in the first season of the hit 2002 crime show "The Wire" and as Terrence in several episodes of the ongoing rap-comedy series "Dave."
Strangely enough, the actor also recently made his return to "NCIS" in Season 19, Episode 18, titled "Last Dance," though not in the way one might expect. In the new episode, George didn't return as Dr. Tolliver, but instead played an entirely new character known as U.S. Deputy Marshal John Wright. No acknowledgement of the resemblance between these two characters was given, and while George is far from the very first actor to make multiple appearances in the same TV universe as two entirely different characters, it's nonetheless a little odd.
It seems likely that avid TV watchers will continue to see George pop up on some of their favorite shows going forward. As for whether or not the actor will make future appearances in "NCIS" as Dr. Tolliver, John Wright, or yet another new character entirely, only time will tell.