Tomb Raider Image Reveals New Look At Alicia Vikander's Lara Croft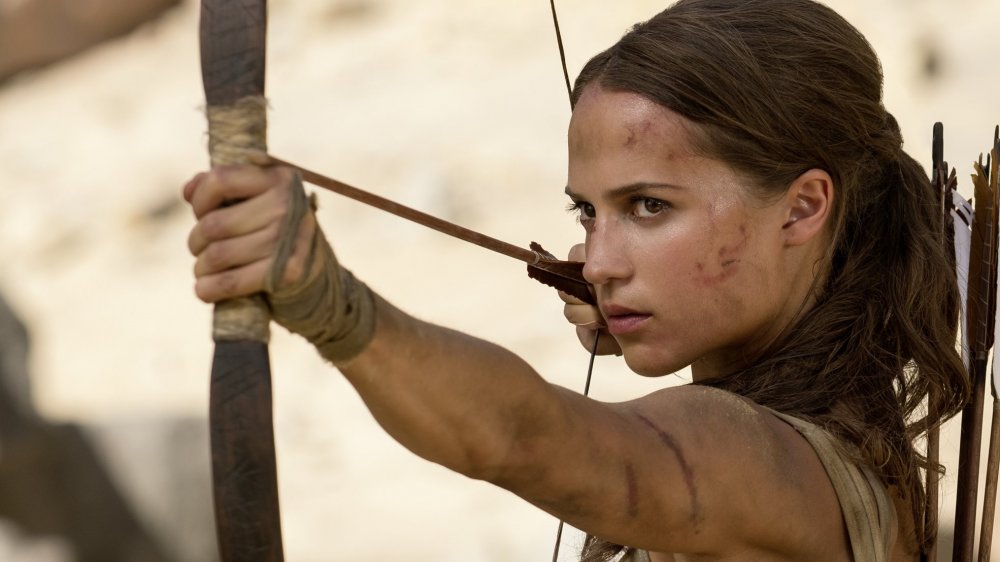 Warner Bros
Alicia Vikander is lining up her shot in a new image from the rebooted Tomb Raider movie, revealed by Empire.
Coming out 15 years after the last Tomb Raider adaptation, 2003's Lara Croft Tomb Raider: The Cradle of Life, the new movie is set to show a more stripped-down Lara Croft than was presented in the previous entries. Reportedly, the reboot is taking inspiration from the critically-acclaimed 2013 video game, which saw the athletic archaeologist struggling to survive after being stranded on the fictional island of Yamatai.
As opposed to the previous movies, which starred Angelina Jolie as a version of Lara Croft already at the height of her powers, the new film will show something of an origin story for the titular tomb raider. "We asked, 'What are the famous traits of this person?'" said Vikander, discussing the development process of the character. "'How can we demonstrate them in the story, but make her feel like a young woman in 2018?'"
The movie will introduce her not as an archaeologist and adventurer, but as a bicycle courier in London who sets out on a mission to find her missing father. Presumably, she'll go looking for her wayward pops in a tomb or two.
In addition to Vikander in the lead role, the movie will star Walton Goggins, Daniel Wu, Hannah John-Kamen and Dominic West. It will be directed by Norwegian filmmaker Roar Uthaug.
Tomb Raider is set to be released in theaters on March 16, 2018. For movies based on video games that never got off the ground, check out our feature on video game movies that never came to fruition.