Lucy Boynton Cast In Queen Biopic Bohemian Rhapsody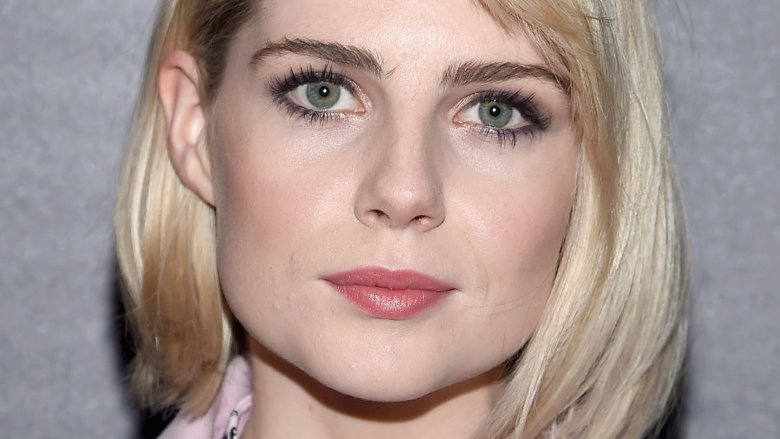 Getty Images
The Queen crew is finally coming together. 
Lucy Boynton has joined the cast of the upcoming Queen biopic Bohemian Rhapsody as Mary Austin, the lifelong companion and longtime lover of frontman Freddie Mercury, Variety reports. 
Boynton, who was recently seen as Raphina in the 2016 comedy drama Sing Street, will join Mr. Robot actor Rami Malek as Mercury, The Social Network star Joe Mazzello as Queen bass guitarist John "Deacy" Deacon, X-Men: Apocalypse standout Ben Hardy as drummer Roger Taylor, and The Hollow Crown actor Gwimlym Lee as lead guitarist Brian May. 
Sources state that Austin and Mercury were lovers, living together for quite some time before breaking off their relationship when Mercury revealed to Austin that he had also engaged in physical and romantic relationships with men. However, their story didn't end on a sour note: the two remained close friends for the rest of Mercury's short life, and Mercury reportedly left Austin the vast majority of his wealth when he passed in 1991 due to complications from AIDS.
It's difficult to tell how large a part Boynton's Austin will be in the overall narrative of Bohemian Rhapsody, which will follow the band from 1970, when Mercury teamed up with May and Taylor, through to Queen's Live Aid performance in 1985, six years before Mercury's death at the age of 45. The general consensus is that Austin will have a significant impact on certain aspects, as she was a major influence to Mercury in real life. He even penned several Queen tunes for her, including "Love of My Life" from the band's classic 1975 album A Night at the Opera (via The Hollywood Reporter). Boynton's casting as Austin also practically guarantees that "Love of My Life" will be included in the Bohemian Rhapsody soundtrack. 
Produced by Graham King's GK Films for 20th Century Fox and New Regency, Bohemian Rhapsody is written by Justin Haythe (Red Sparrow, Revolutionary Road). King, director Singer, and Jim Beach are set to produce, working alongside executive producers Denis O'Sullivan, Arnon Milchan, and Jane Rosenthal. Kira Goldberg is overseeing the project for 20th Century Fox, and production is expected to begin this fall. 
Boynton will next be seen in IFC's Rebel in the Rye starring Nicholas Hoult and Kevin Spacey, Fox's Murder on the Orient Express with a slew of big-name actors, and Apostle. 
Bohemian Rhapsody is slated for a United States release on December 25, 2018, one of the many films sure to impress you next year.