The Arrested Development Character You Likely Forgot Zach Braff Played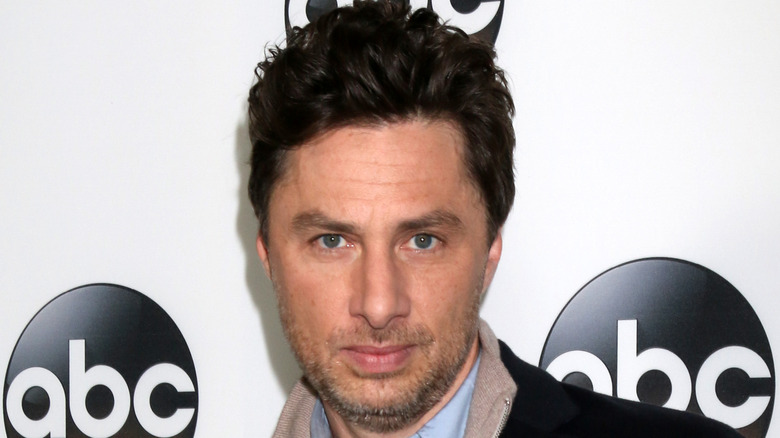 Kathy Hutchins/Shutterstock
"Arrested Development" might not have been a ratings darling during its first three seasons on Fox, (2004-2006), but the critically acclaimed sitcom gathered such a cult following that Netflix revived the show for two more seasons, in 2013 and 2018-2019.Fans fell in love with the show because of the ridiculous antics of the Bluth family and the show's signature joke-a-second writing style. "Arrested Development" was also known for its frequent celebrity cameos. A well-known comedian or comedy actor appeared in practically every episode of the series. Even an abbreviated list of these cameos would be too long, but everyone from Seth Rogen and Kristen Wiig to Jane Lynch and Martin Mull played memorable guest characters.
One of the show's many celebrity cameos was Zach Braff. Braff first appeared on the show in April 2005, (via IMDb). At the time, Braff was four seasons into his NBC sitcom "Scrubs," and had just appeared in the indie dramedy "Garden State" the year before. 
Here's who Braff played on "Arrested Development."
Zach Braff played the director-producer of Girl's with Low Self-Esteem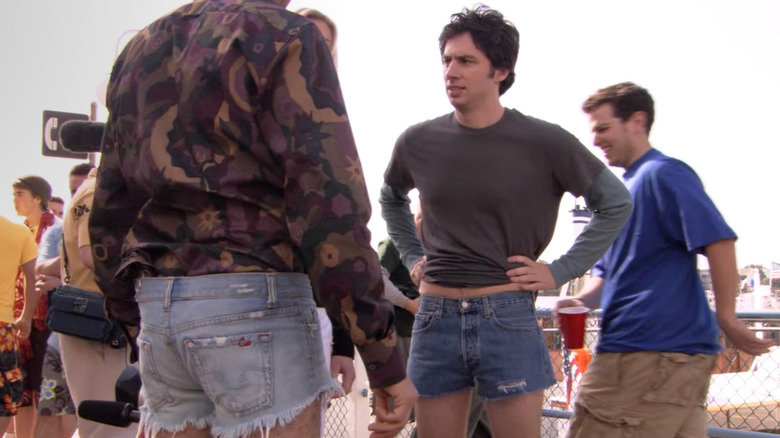 Fox/Netflix
Zach Braff played Phillip Litt, although you probably just know him as the guy who created "Girls with Low Self-Esteem," "Arrested Development's" parody of the "Girls Gone Wild" video series.
Braff appears in two episodes. His first appearance comes in the Season 2 episode, "Spring Breakout." During the episode, Gob (Will Arnett) is attempting to make the family's yacht disappear during a magic trick at Balboa Island. Litt and his camera people are on the scene grabbing footage for their next video when they discover Gob and film him, but only include his mistakes in their video.
Later in the episode, Linsey (Portia de Rossi) tries to protest the "Girls with Low Self-Esteem" series by producing her own rival series, "Men with Low Self-Esteem." She and Tobias confronts Litt and Tobias  (David Cross) pantses him, revealing that he's wearing cutoff jean shorts because he's a "never-nude." So, the guy who convinces women to bare all can't be nude himself. Litt is humbled, but he and Tobias bond over their shared phobia.
Philip Litt also briefly appears in the Season 3 episode "S.O.B.," in which the Bluths stage a fake fundraiser called "Save Our Bluths," to raise money to help with the family's bankruptcy (via the Arrested Development Wiki).