This Is Where High Plains Drifter Was Actually Filmed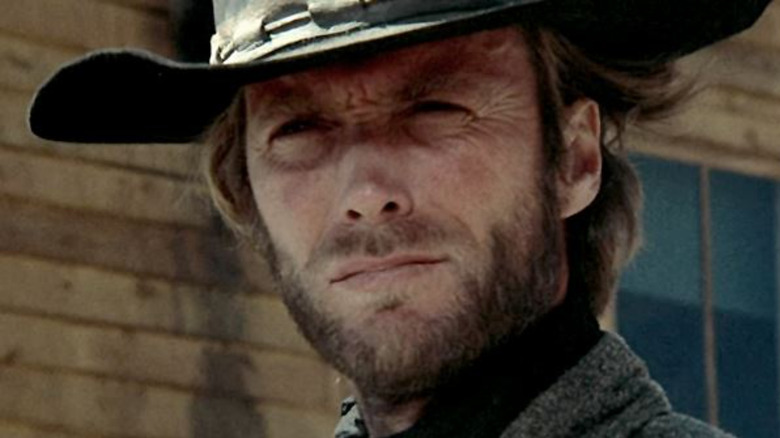 Universal Pictures
Though he has had a long career encapsulating many different kinds of roles, actor Clint Eastwood is likely best known as a Western hero. Throughout the 1960s, his rise to international stardom was primarily facilitated by his parts in various Spaghetti Westerns, which are revisionary Western movies filmed in places like Italy and Spain. Many of these films were spearheaded by filmmaker Sergio Leone, who directed some of Eastwood's most iconic films in the "Dollars Trilogy," in which Eastwood portrays The Man With No Name.
Of course, Eastwood had aspirations beyond being just an actor. The 1970s saw him become an accomplished director as well, putting to good use the lessons he learned working with Leone the decade prior. It only makes sense that, following the Good's stint slinging guns with the Bad and the Ugly, one of the first films Eastwood directed (and starred in) was yet another revisionist Western tale, 1973's "High Plains Drifter." Despite Leone's influence on "High Plains Drifter," some might hesitate to call it a Spaghetti Western. This is because it wasn't made in Europe. Instead, Eastwood actually filmed "High Plains Drifter" in America, but the exact location might come as a surprise.
Ironically, High Plains Drifter wasn't filmed in the High Plains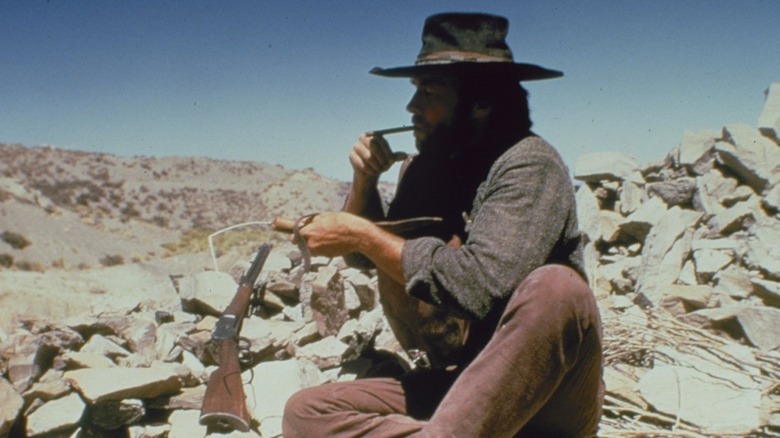 Universal Pictures
You might think that, based on the name, "High Plains Drifter" would have been filmed in the actual High Plains, a region of the American West that spreads from Northern Texas to Kansas (via Encyclopedia Britannica). However, this was not the case. Instead, according to the book "Aim for the Heart: The Films of Clint Eastwood" by Howard Hughes, "High Plains Drifter" was filmed in the Mono Lake area of Mono County, California, as well as Universal Studios sets and various other locations, like Winnemucca Dry Lake in Nevada and Inyo National Forest in California (via IMDb). According to Hughes' book, Eastwood specifically chose Mono Lake as the primary location due to its "highly photogenic" nature. 
The town of Lago itself was constructed specifically for the film, though it has since been torn down, and these days "Lago" is simply a bare patch of desert land (via Ghost Towns of Nevada and California on YouTube). Granted, this location still carries a sense of authenticity to it. California was an important part of the American West, and, in spite of the title, the film's setting of Lago is never actually assigned a specific state or county. Furthermore, considering one valid interpretation of the film views Eastwood's leading character — who arrives in Lago one day with the mission of avenging the town's murdered Marshal Jim Duncan (Buddy Van Horn) — is actually the Marshal's brother (and not his ghost as it might suggest), it is still possible for Eastwood's character to be a drifter from the High Plains, even if Lago is in California.