Will There Ever Be A Blue Bloods Spin-Off?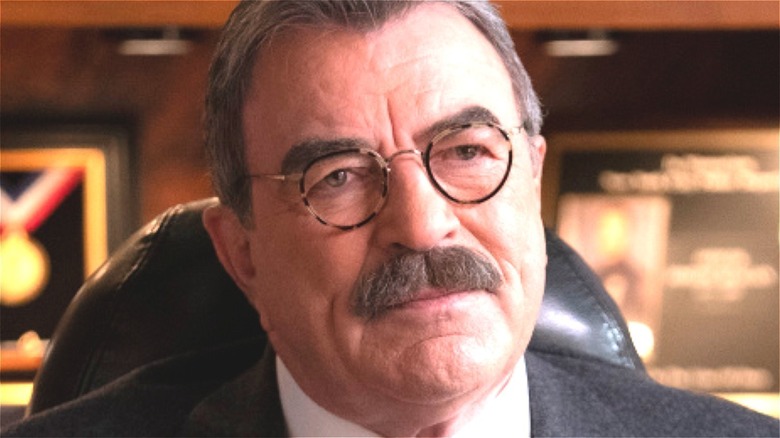 CBS
If you're a burgeoning television series creator who wants to enjoy long-term success on the small screen, you could do a lot worse than creating police procedurals for CBS. The network is home to shows such as "CSI," "NCIS" and, of course, "Blue Bloods," all of which have been regular fixtures of the network's programming for years. Furthermore, a couple of these shows spawned their own franchises, showing that there's an appetite for procedurals among viewers. Naturally, many fans would like to see "Blue Bloods" evolve in a similar direction.
Featuring an all-star cast that includes Tom Selleck and Donnie Wahlberg, "Blue Bloods" follows the Reagan family as each member juggles their respective careers in law enforcement with their personal lives. Now in its 12th season, "Blue Bloods" has covered a lot of ground during its successful run, which began in 2010. That being said, while the series shows no signs of slowing down, some viewers would no doubt be interested in seeing some of the characters appear in their own spin-offs. But can fans expect this notion to ever become a reality?
A Blue Bloods spin-off is extremely unlikely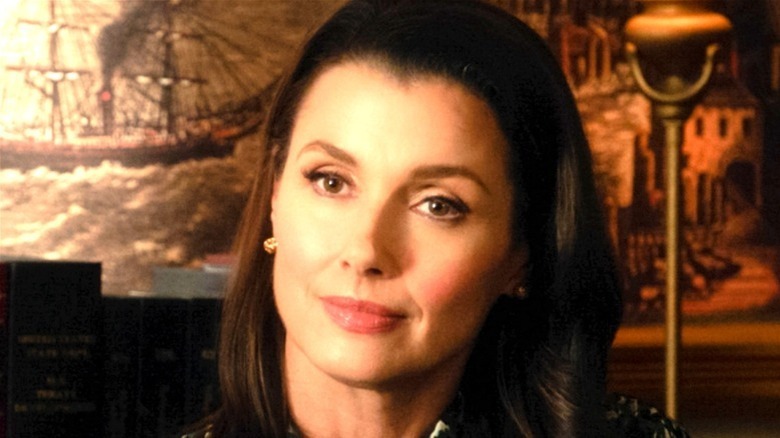 CBS
"NCIS," "CSI," "Law & Order," and "Criminal Minds" are prime examples of popular police procedural TV shows that spawned successful spin-off series. In some cases, as evidenced by shows like "Law & Order: SVU," the off-shoots can be even more successful than their parent series (per TV Line). However, fans shouldn't get their hopes up for "Blue Bloods" following in the footsteps of the aforementioned crime dramas.
According to "Blue Bloods" showrunner Kevin Wade, the series isn't like shows such as "CBS" and "NCIS," which deal with specific departments within law enforcement. "Blue Bloods" is a show about family, and trying to repurpose the formula for a spin-off probably wouldn't be as enjoyable as the main saga. "You can't replicate the family," Wade told Popculture. "You could take the idea of a law enforcement family in another city, obviously, but Blue Bloods is kind of a one-off, starting with Tom Selleck and [Donnie Wahlberg] and [Bridget Moynahan]. The show is identified, I think, way more with the actors than with the organizations they work for."
That said, a spin-off could happen after the main "Blue Bloods" series comes to an end. "[If] somebody has an idea to take a couple of the characters and put them in a new situation, that would be great," Wade explained. "But that's in an unforeseeable future."