Where Is Donna Dixon Now?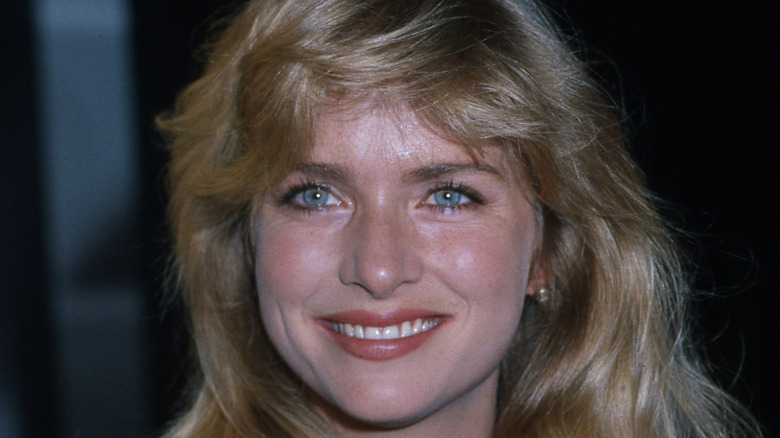 Donaldson Collection/Getty Images
In the 1980s, Donna Dixon was a bit of an "It" girl in Hollywood — or at least a dream girl. The blonde beauty first rose to fame in the campy 1980 sitcom "Bosom Buddies," in which she plays Sonny Lumet, the object of her neighbor Kip Wilson's (played by a young Tom Hanks) affections — when he isn't dressed up as a woman in a ploy to get affordable rent, that is.
The ABC sitcom was canceled after just two seasons, but it was a learning experience for Dixon, who later described "Bosom Buddies" as "a show before its time." "I didn't take my career seriously," Dixon told The Chicago Tribune in 1985. "I was learning my craft on 'Bosom Buddies' while I earned a salary. I really needed to study acting and take part in workshops to learn technique." In the early '80s, right as she was getting started, Dixon took a short break, all the while knowing that when she went back to acting she knew she would have to push herself twice as hard because she started working in the business late as compared to others.
Over several years in the mid-'80s, Dixon landed roles in the big-screen films "Twilight Zone: The Movie" and "Spies Like Us," along with a recurring role in the primetime soap "Berrenger's" (per IMDb). In fact, through the 1980s and early '90s, Dixon's acting resume was super steady –- she even played the "Dreamwoman" in the 1992 megahit "Wayne's World" — but her acting career suddenly dropped off in the late 1990s. So, where is Dixon now?
Donna Dixon stepped away from acting to focus on marriage and motherhood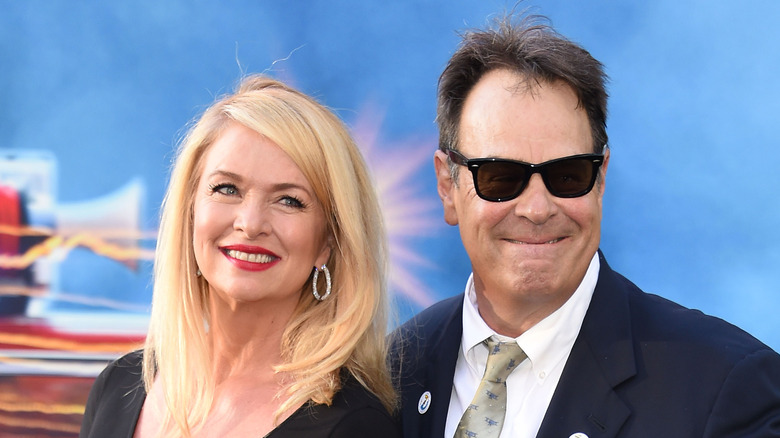 DFree/Shutterstock
Early on in her career, Donna Dixon actually met her future husband on a movie set. She met actor Dan Aykroyd while making the 1983 movie "Doctor Detroit," and, after ending relationships with KISS rocker Paul Stanley and "Star Wars" actress Carrie Fisher, respectively (via an interview with Howard Stern), the couple married that same year. 
The husband and wife duo worked together in several films after "Doctor Detroit," but in the 1990s, Dixon put a full focus on family. She welcomed three daughters with Aykroyd — Danielle, Stella, and Belle, per Parade — and today, now in her mid-60s, Dixon lives in a farmhouse in Canada with her famous husband, who is still totally smitten with her, by the way. Since 1997, Dixon has only had two more roles: Ms. Blair in 2014's "Da Sweet Blood of Jesus," and the voice of Meghan #2 in an episode of the reboot of "The Twilight Zone" in 2020 (via IMDb).
In a 2013 interview with The Guardian, Aykroyd revealed that he admires his wife more than anyone else in the world. "She is an explorer, adventuress and true contributor to the lives of everyone she meets," he said. He also revealed that the best kiss of his life was "five minutes ago" from his wife of nearly 40 years. The actor, who now owns a successful vodka company, also told the Telegraph that Dixon is his "partner in all things in life and business." "She keeps me stable," he added.