Whatever Happened To The Cast Of The Blind Side?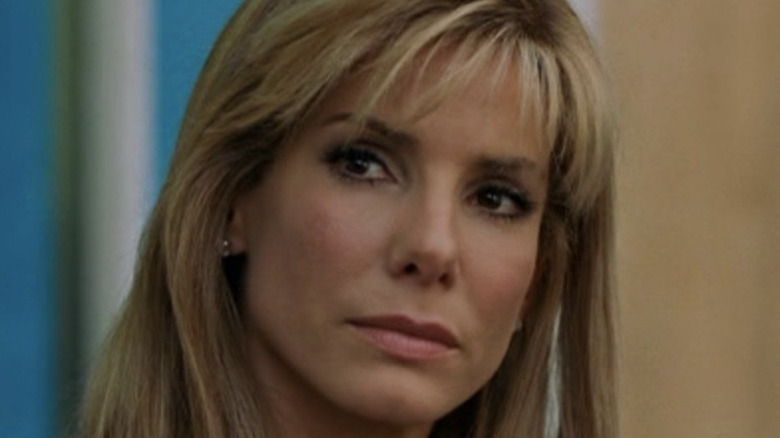 Warner Brothers
A feel-good sports film that gave audiences an underdog hero to root for, and warmed people's hearts in the process, 2009's "The Blind Side" earned Sandra Bullock an Academy Award for Best Actress.
Written and directed by John Lee Hancock ("The Rookie," "The Founder") the flick tells the true story of a Tennessee family named the Tuouys, who take in a young homeless Black man named Michael Oher (played in the film by Quinton Aaron). With their help and nurturing, he becomes a first round NFL draft pick, going on to play for the Baltimore Ravens. 
Based on a non-fiction book by Michael Lewis (who wrote the best-sellers "Moneyball" and "Liar's Poker"), "Blind Side" received mostly positive reviews, and was a hit at the box office, pulling in nearly $300 million at the domestic box office. Now, more than a dozen years later, some have gone on to even bigger things — while others have seen their careers take unexpected turns. Huddle up — here's a breakdown of what the "Blind Side" cast have been doing since they took over Hollywood with an unexpected blitz.
Sandra Bullock (Leigh Ann Tuohy)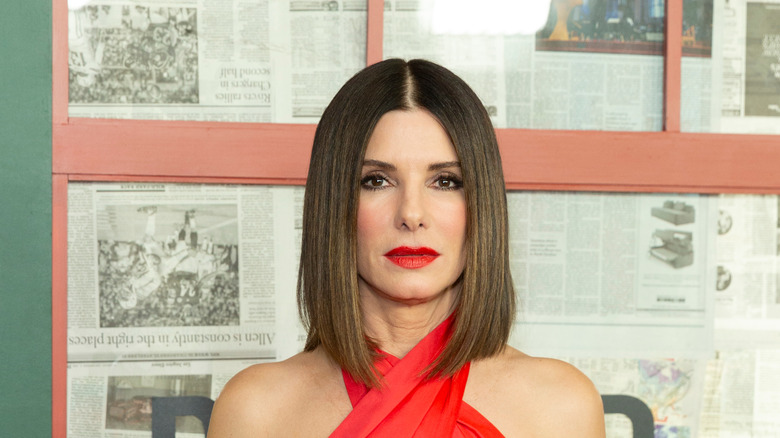 lev radin/Shutterstock
It took nearly a decade, but following her big breakthrough in 1994's "Speed," Sandra Bullock became one of the most in-demand, and highest paid, actresses in Hollywood. The next several years would bring a series of star vehicles (the "Miss Congeniality" films), critical and commercials hits ("Crash," "The Proposal") and her fair share of bombs ("Speed 2: Cruise Control," "Two If by Sea," "28 Days"). 
Coupled with "The Proposal," "Blind Side" brought Bullock back in a major way, and she would further reinforce that toehold with the blockbuster IMAX hit "Gravity." By 2021, she had wisely diversified into the streaming world, with one site dubbing her the queen of Netflix after starring in the streamer's buzz-heavy "Bird Box" and crime drama "The Unforgivable."
"I can be creative, I can be part of a community, but right now, work in front of the camera needs to take a pause," she told CBS Sunday Morning after the release of 2022's "The Lost City," which cast her opposite Channing Tatum. 
"I want to be at home," explained the mother of two children. "[Before] I was always running. I was always running to the next thing. I just want to be present and responsible for one thing."
Quinton Aaron (Michael Oher)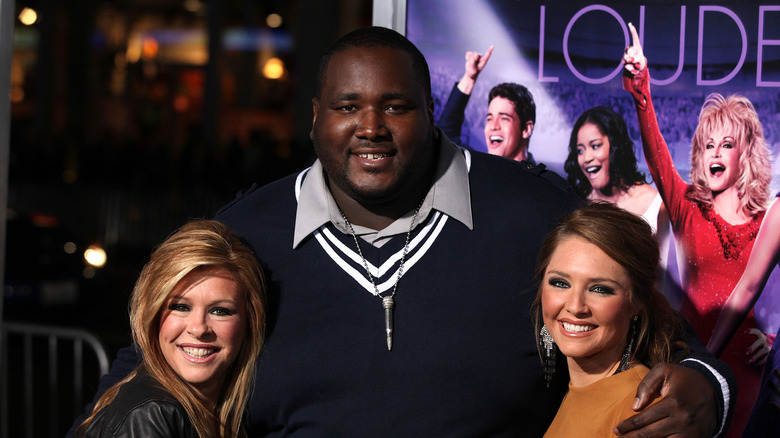 DFree/Shutterstock
Quinton Aaron stood out as Michael Oher, the homeless kid who transcended his bleak upbringing, got through high school, and became a star playing offensive tackle for the Baltimore Ravens.
Aaron made his debut in the Jack Black comedy "Be Kind Rewind," and he needed a job when he learned about the "Blind Side" audition. Convinced he wasn't going to get the role, Aaron told Hancock: "I do security guard work and if you guys need a security guard on the set, I would love the job. I need the job." According to Aaron, he was on the verge of homelessness at the time.
Since his "Blind Side" debut, Aaron has had featured roles on "Law and Order: Special Victims Unit," and "One Tree Hill."
In 2022, Aaron spoke to Today about his impressive weight loss, shedding over a hundred pounds in less than three months. Like many, he gained a lot of weight during the pandemic, and at his peak he weighed 559 pounds. Aaron set his late mother's birthday as a goal for one of his weight loss milestones, a tribute to the woman who made him aware of the "Blind Side" audition which ultimately changed his life.
Tim McGraw (Sean Tuohy)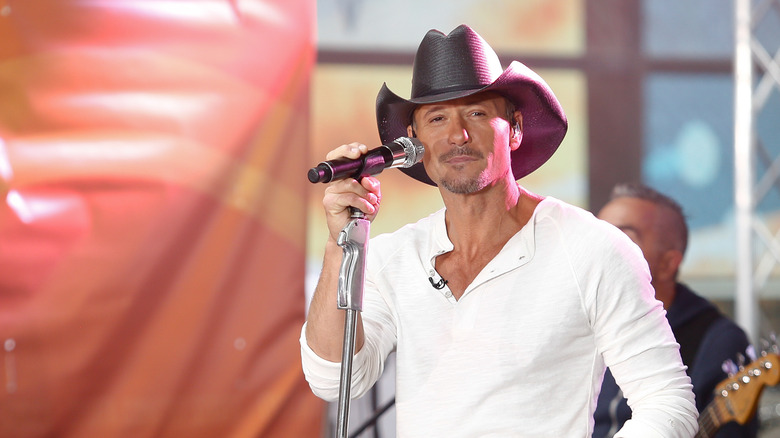 Debby Wong/Shutterstock
The son of onetime MLB pitcher Tug McGraw, Tim is a Grammy winning country star also known for his marriage to Faith Hill (the couple wed in 1996); like many singers, he's also tried some acting on the side.
A native of Louisiana, originally McGraw broke through as a country star in the '80s. He has since made appearances in films like "Friday Night Lights" and "The Kingdom," as well as TV series including "Yellowstone" and "1883." 
In both "Blind Side" and "Friday Night Lights," McGraw played dads. He told the Country Standard Time in 2009 that when he read the script for the former "it stuck with me." 
2022 saw McGraw back on tour, following a COVID-19-related upheaval. Fun fact: he serves as godfather to the son of Garrett Hedlund and Emma Roberts.
Kathy Bates (Miss Sue)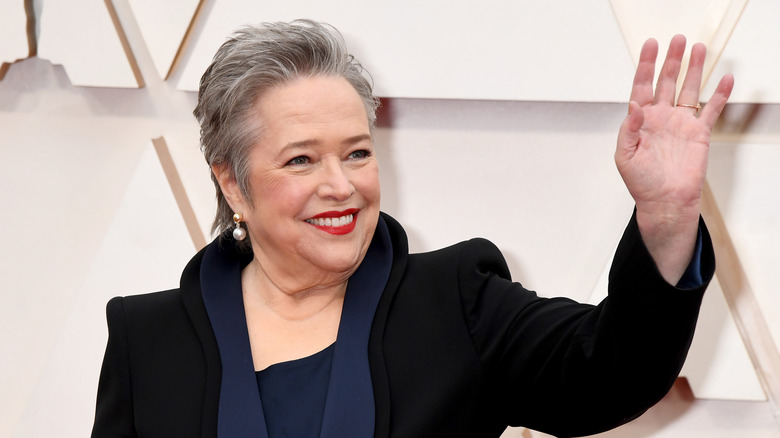 Jeff Kravitz/Getty Images
Kathy Bates had been acting for twenty years when she suddenly became an "overnight sensation" with a terrifying Oscar-winning turn as Annie Wilkes in "Misery." Much like Bullock, she rode out a wave of high-profile star vehicles that represented the good, the bad and the ugly ("Fried Green Tomatoes," "Dolores Claiborne," "Angus") while settling into a decades-long groove of solid, dependable work.
In "The Blind Side" Bates played Ms. Sue (aka Sue Mitchell, Oher's tutor), taking the boy from a 0.6 GPA to a 2.05, then a 3.75, which landed him on the Dean's List.
In the years since, Bates has navigated a versatile filmography that includes memorable work in such diverse fare as "Titanic," "About Schmidt," "The Waterboy," "American Horror Story," and more. Bates' career is still active into her seventies, and she will be seen in the long-awaited adaptation of the classic novel "Are You There God? It's Me Margaret."
Jae Head (S.J.)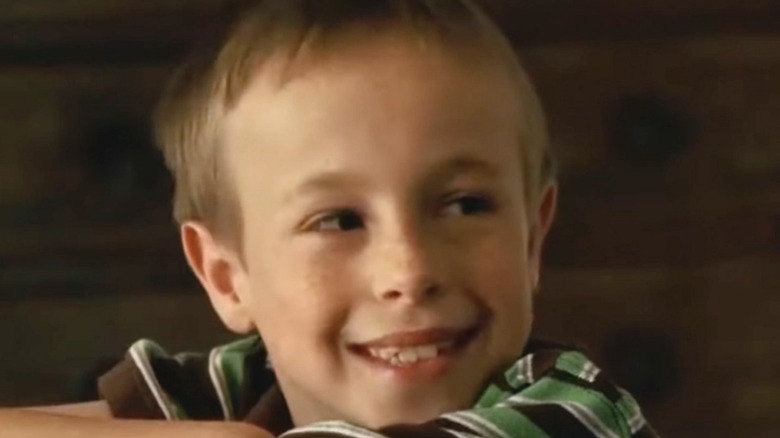 David Livingston/Getty Images
"I always wanted to be in a football movie," 13-year-old Jae Head told Cinesnob upon his film's release. "Football is my favorite sport."
Head, who wanted to play football as a kid but couldn't because of a heart condition, was similarly able to live out those football dreams on the set of the "Friday Night Lights" TV series, where he appeared in multiple episodes. Post "The Blind Side," he has taken his scene-stealing ways to films like "Hell Girl" and the series "Yellowstone."
In "Blind Side," Head played S.J. Touhy, the young son of the Touhy clan. In 2022, a much-older-looking Head surfaced alongside Quinton Aaron at a Super Bowl party event. "Getting to be on the carpet with your big brother is the experience of a lifetime," he joked. "We haven't done [this] since the movie came out."
Lily Collins (Collins Tuohy)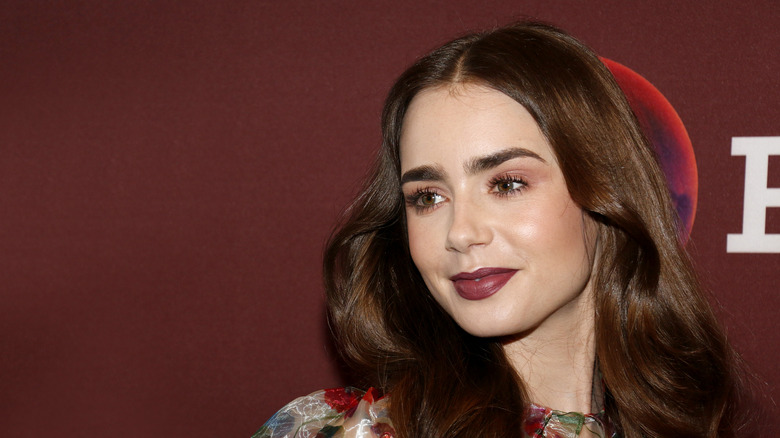 Tinseltown/Shutterstock
The daughter of pop legend Phil Collins, Lily made her acting debt at age two on the BBC show "Growing Pains" (not to be confused with the ABC sitcom), and was originally going to go into journalism before diving headlong into an acting career.
"The Blind Side" was Collins' first film; she was just 19 at the time, and had previously starred in several episodes of '90210." After "Blind Side," she had featured roles in "Priest," "Abduction," "The Mortal Instruments: City of Bones," "Rules Don't Apply," and the Netflix thriller "Windfall." Her most notable role, perhaps, has been playing the title character in "Emily in Paris," the Emmy-nominated, occasionally-divisive, hit Netflix series.
In "Blind Side," Collins played Collins Tuohy, daughter of Leigh Anne Tuohy, which opened the door to a strong career in Hollywood. On the anniversary of the film's premiere, Collins wrote on social media, "10 years ago today, my first film 'The Blind Side' premiered. I'm forever grateful for this experience and the incredible journey it has sent me on, insane how time flies..."
Ray McKinnon (Burt Cotton)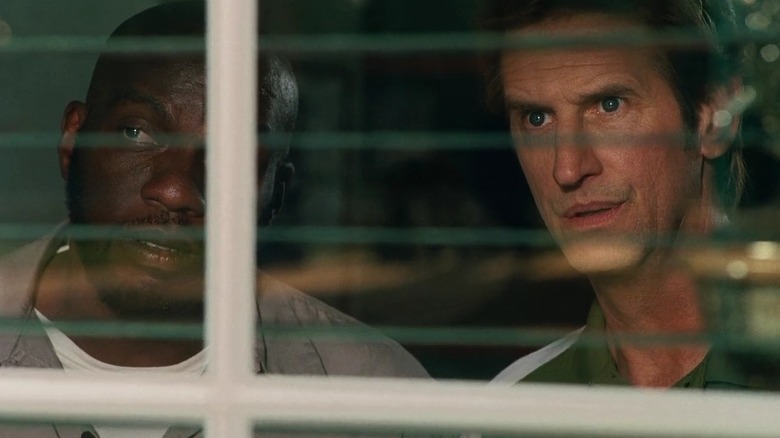 Ray McKinnon, who played Coach Cotton in "The Blind Side," has had a lengthy and varied career as an actor, writer, producer and director. He first had a bit role in the Best Picture winner "Driving Miss Daisy," then went on to roles in "Bugsy," "The Gun in Betty Lou's Handbag," "Needful Things," and shows like "Designing Women" and "Deadwood" before he landed his "Blind Side" role. McKinnon had worked with Hancock previously on the underrated Clint Eastwood drama "A Perfect World."
Being a character actor allowed McKinnon to take on a wide variety of different roles, and as a producer/writer/director, he helmed the short film "The Accountant," which won an Academy Award, and the feature "Chrystal," which was a frontrunner at the Sundance Film Festival in 2004. He was also the showrunner for the Sundance TV series "Rectify," which won a Peabody award.
In recent years, McKinnon has had featured roles on "Mayans M.C.," and the miniseries "Dopesick."
Kim Dickens (Mrs. Boswell)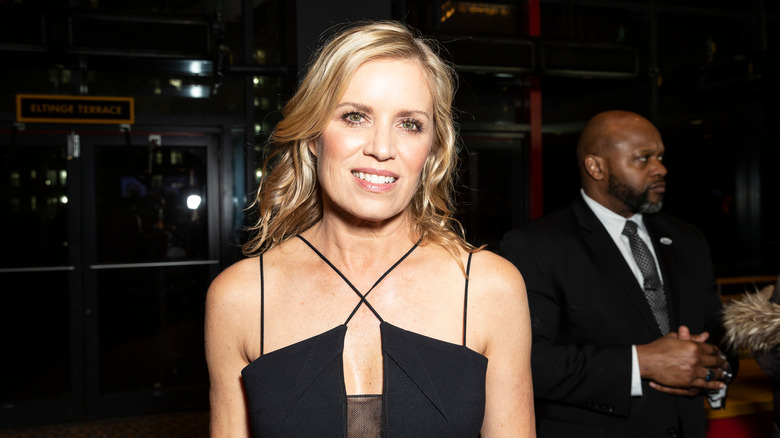 lev radin/Shutterstock
In college, Kim Dickens performed in a student production of the David Mamet classic "Sexual Perversity in Chicago," and was also active in sports, playing varsity softball and tennis. She went on to study acting at the Lee Strasberg Institute, and had a number of roles under her belt before she had a featured part in "The Blind Side" as Mrs. Boswell.
Moving from the stage to the big screen, Dickens made her movie debut in the comedy "Palookaville," then moved on to appearances in films like "Truth or Consequences, N.M.," "Zero Effect," and "Mercury Rising," to name a few. She also made small screen appearances on shows such as "Lost," and as a regular on "Deadwood" before her "Blind Side" appearance.
Since "Blind Side," Dickens has had featured roles on "Friday Night Lights," "Sons of Anarchy," "House of Cards," and "Fear the Walking Dead," appeared in the big screen remake of "Footloose," and could also be seen in the David Fincher thriller "Gone Girl."
Adriane Lenox (Denise Oher)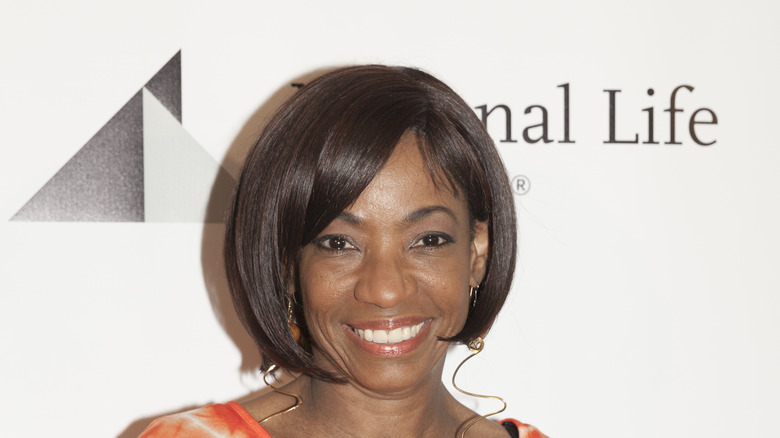 lev radin/Shutterstock
A native of Memphis, Adriane Lenox not only played Michael's troubled birth mother Denise in "Blind Side," but she's an accomplished stage actress as well. Lenox won the Tony and Drama Desk Featured Actress in a Play awards for her role in John Patrick Shanley's Pulitzer Prize winning drama "Doubt." Other prominent stage roles include appearances in "Kiss Me Kate," and "The Gershwins' Fascinating Rhythm."
Lenox made her big screen debut with a tiny role in the 1986 film "Forever, Lulu," which would eventually lead to roles in "Black Snake Moan," "Alvin and the Chipmunks," and "The Butler," along with small screen appearances on "30 Rock," "Damages," and "Daredevil."
While Lenox has a small role as Michael's crack-addicted mother, at least one reviewer recognized her onscreen power, and wondered why she wasn't featured in the movie more. Slate magazine wrote that Lenox's role "amounts to only a few lines of dialogue," yet she "fills it out with such delicate, shamed emotion."
Most recently, Lenox has been seen on "Law & Order: Special Victims Unit," "Julia," and "Only Murders in the Building."
Sharon Conley (Investigator Granger)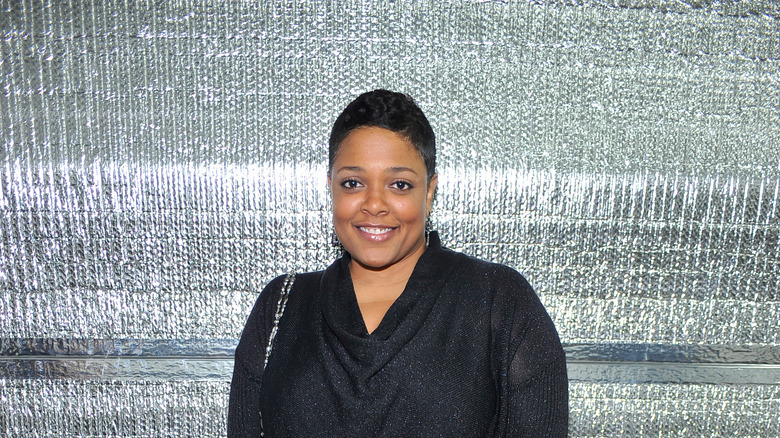 Moses Robinson/Getty Images
Sharon Conley made her film debut in "The Secret Life of Bees," with "The Blind Side" as her second screen credit. Early in the film, Conley can be seen interviewing the Oher character, asking why he wants to play for Mississippi State.
While movies often take some dramatic license to fit into a dramatic narrative, the segment with Conley came under some scrutiny for allegedly exaggerating the facts behind Oher attending the school (reportedly, Oher's interview wasn't as tough or as antagonistic as the film portrayed).
After the success of "Blind Side," Conley went on to featured roles on "The Walking Dead," and in such films as "The Hunger Games," "What to Expect When You're Expecting," and "The Odd Life of Timothy Green."
A New York native, Conley also has producer credits on two short films, "D.N.R.," and "Father's Day," with her most recent role coming in the TV mini-series "Candy," based on the true story of Candy Montgomery (played by Jessica Biel), who is suspected of murder.
Catherine Dyer (Mrs. Smith)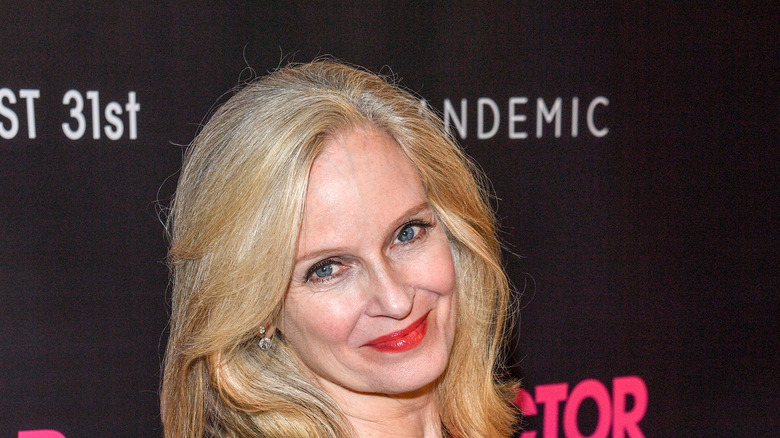 lev radin/Shutterstock
Catherine Dyer is a graduate from the American Academy of Dramatic Arts, and first started out in shows such as "South of Sunset," and "Party of Five." She also created her own one-woman show entitled "Sorry to Keep You Waiting."
In recent years she's appeared on "Stranger Things," "Halt and Catch Fire," and "Sweet Magnolias," to name a few popular series. But after the Northridge earthquake in 1994, Dyer decided to expand her horizons and work behind the camera as well.
In addition to her acting work, Dyer became a development assistant for Lifetime Television's Original Movies division. Dyer has worked as a Programming Coordinator for A&E's Biography as well, where she was involved in over 250 hours of original programming a year.
Hancock also cast Dyer in his film "The Founder," about McDonalds founder Ray Kroc (with Michael Keaton in the title role). In addition to her work as an actress and development executive, Dyer directed two short films, "The Audition," and "PhotoBomb."
Tom Nowicki (Literature Teacher)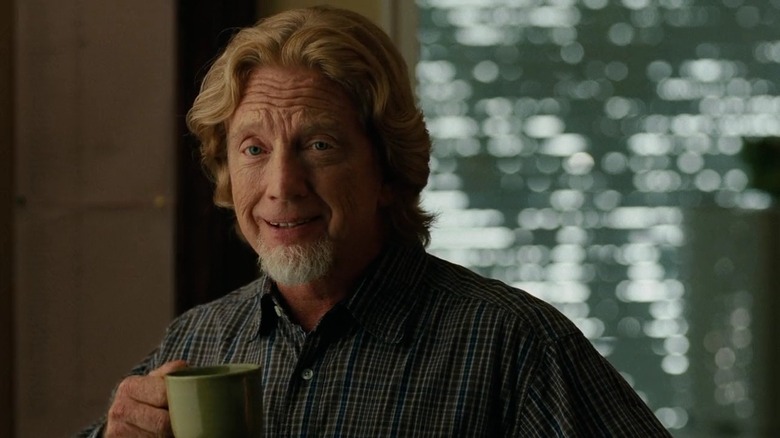 Warner Brothers
A graduate of Yale who studied drama at the London Academy of Music and Dramatic Art, Tom Nowicki has more than 100 film and TV credits to his name — but perhaps none as fascinating as the role of "Lord Larry Oliver," the moniker he used during a brief '80s stint as a professional wrestler.
Nowicki's first major acting opportunity came in the Paul Newman film "Harry & Son," and on television he would star in episodes of "The New Leave It to Beaver," "Miami Vice," and "B.L. Stryker." Other small roles in notable projects include "Passenger 57," "Matlock" and "Dolphin Tale." Nowicki has starred in two other notable football films, the Adam Sandler comedy "The Waterboy" (alongside Bates) and the feel good family classic "Remember the Titans." Nowicki had a featured role on the football series "Necessary Roughness" as well.
In recent years, Nowicki has appeared in the live action remake of "The Little Mermaid," "Paranormal Activity: Next of Kin," and TV series such as "MacGyver," and "Preach."