Rosario Dawson Narrates Audiobook For The Martian Follow-Up Artemis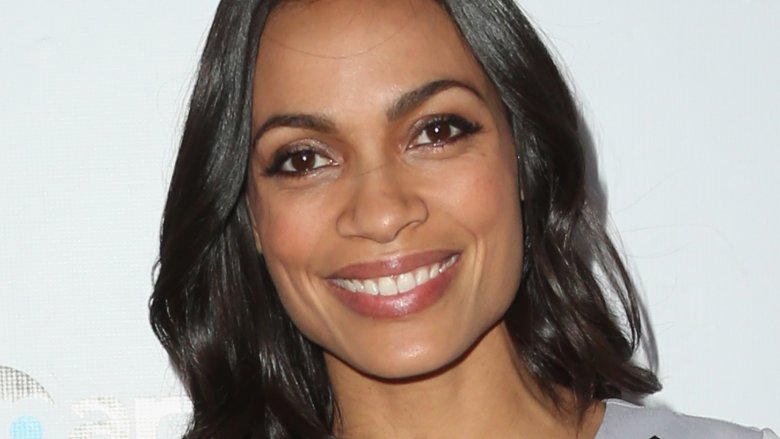 Getty Images
When author Andy Weir's follow-up to The Martian is released, the Audible audiobook version will have some star power.
According to The Hollywood Reporter, Rosario Dawson (Luke Cage, The Defenders) will narrate Artemis, which will be released Nov. 14. 
Set in the near-future, the novel takes place on the first and only city on the moon. A petty criminal named Jazz Bashara uses the opportunity to pull off the perfect crime, but she soon finds herself pulled into a conspiracy for the control of the city.
Weir's debut novel, The Martian, was a self-published hit that became a New York Times best-seller. It was also adapted into an Oscar-nominated movie starring Matt Damon.
"I'm ecstatic to be narrating his follow-up novel, Artemis," Dawson said. "[It's] a story about a highly intelligent, devil may care, female character who ends up in an otherworldly mystery in the first and only city on the moon."
Weir had this to say: "I'm such a big fan of Rosario Dawson and am thrilled she will be narrating Artemis for Audible. Her incredible talent and voice are perfect for bringing my heroine, Jazz, to life, and adding a wonderful new dimension to the world I've created."
Simon Kinberg (X-Men: Dark Phoenix) is already attached to produce a movie version with 20th Century Fox and New Regency.
Meanwhile, Dawson will promote the audiobook on a panel at New York Comic Con on Oct. 5. The audiobook will be available exclusively on Audible and can be pre-ordered now.