The Worst Boyfriend Penny Ever Had On The Big Bang Theory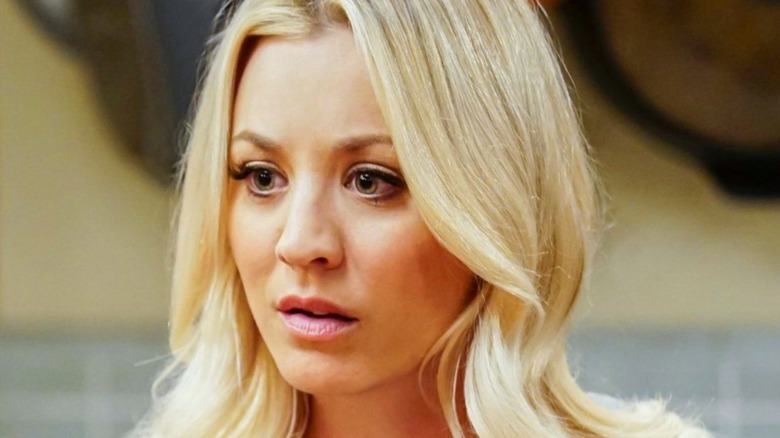 CBS
"The Big Bang Theory" will go down in history as one of the nerdier sitcoms out there. However, like most television comedies about characters navigating life, careers, and love, the show embraced romantic storylines throughout its 12-season run on CBS. During that time, audiences witnessed love blossom between some unlikely couples, including Sheldon Cooper (Jim Parsons) and Amy Farrah Fowler (Mayim Bialik), as well as Howard Wolowitz (Simon Helberg) and Bernadette Rostenkowski (Melissa Rauch). That said, the romantic pairing of Leonard Hofstadter (Johnny Galecki) and Penny (Kaley Cuoco) was arguably the best of the bunch — even if they were prone to the occasional breakup.
That said, it took Penny a minute to realize that Leonard was the one she wanted to be with. Prior to settling down with the experimental physicist, she dated several guys who were easy on the eyes but terrible in most other ways. Some of Penny's love interests were jerks at the end of the day, making viewers wonder what she ever saw in them. But which one of Penny's boyfriends on "The Big Bang Theory" was the worst of the worst?
Kurt was Penny's worst boyfriend on The Big Bang Theory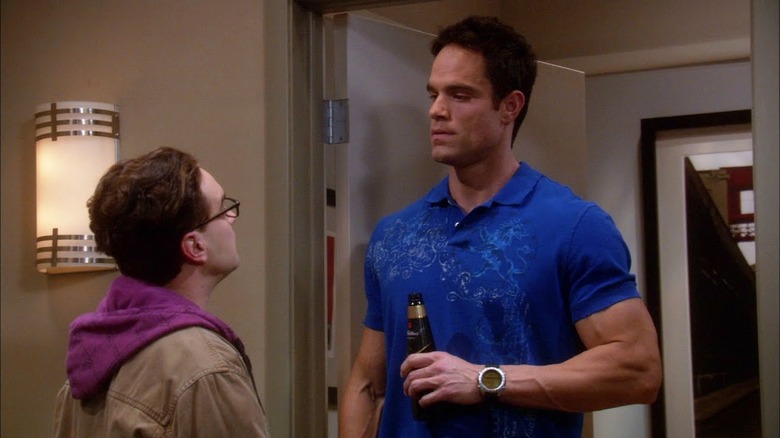 CBS
Kurt (Brian Patrick Wade) and Penny had an on-again, off-again relationship for years on "The Big Bang Theory." Despite his obvious physical qualities, however, it's difficult to decipher what she actually saw in him. For a start, he was a bully who took her money and belongings. And if that wasn't bad enough, he also enjoyed picking on people, with Leonard often being on the receiving end of his harassment. 
When Kurt was first introduced during the pilot episode of "The Big Bang Theory," he and Penny had just gone through a dramatic breakup. She didn't want to face him as a result, so Sheldon and Leonard paid him a visit to retrieve her stuff. Their mission was unsuccessful, however, as Kurt used his hulking physique to intimidate the scientists into removing their pants.
Kurt showed up again to attend Penny's Halloween party later on in Season 1, only to subject Leonard to more humiliation. While this leads to Penny breaking up with the bully and into the arms of Leonard, it's further established that Kurt was bad news from the start. This wasn't the last chance she gave him either, as it's later revealed that he owed her $1800 and it took him a while to pay it back. Any redeemable qualities Penny saw in him behind closed doors were never made apparent, so we can only assume that he was downright terrible in every capacity.