Sheena: Queen Of The Jungle Reboot In The Works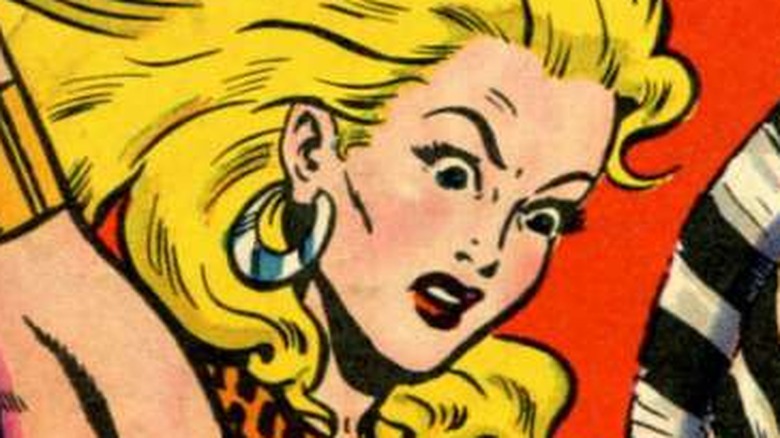 Fiction House Magazines
Millennium Films is looking for the next Gal Gadot to star in its upcoming Sheena: Queen of the Jungle reboot, Deadline reports.
Sheena, the fictional American comic book jungle girl, is set to return after a 33-year hiatus, in what the studio hopes is a rousing cinematic success. Millennium Films is aiming to emulate the positive reception of Wonder Woman in this new project, and given the title character's traction in both the comics and entertainment worlds, that effort may actually prove victorious.
The new Sheena: Queen of the Jungle is eyeing a summer 2018 production start date. Avi Lerner, Trevor Short, Joe Gatta, Boaz Davidson, and John Thompson are on board to produce, alongside Lati Grobman and Christa Campbell. No additional details on the upcoming pic have been given at this time, but we'll update you as news breaks.
Historically, Sheena was orphaned as a young girl, left in the wild for animals to raise her. She gained keen survival skills, became an expert fighter, and learned to craft makeshift weapons and later spears, bows, arrows, and knives. Combining all her knowledge and wherewithal, Sheena dedicated herself to driving forces of evil out of the jungle for good. 
Though she certainly wasn't the first female comic book character ever, she was the first with her own title, beating out the Wonder Woman comic series by several years. In literature, Sheena's jungle girl status was predated by Rima, who was introduced in William Henry Hudson's 1904 novel Green Mansions. 
Sheena's adventures in the late 1930s led to decades of popularity, which saw the character featured in both a 1950s television series and a film.  Model Irish McCalla portrayed Sheena in the 26-episode series from 1955 to 1956, and That 70's Show actress Tanya Roberts starred in the Columbia Pictures feature in 1984. 
She may be more obscure comic character to make the leap to the big screen, but Sheena certainly has great potential for success. Other relatively unknown comic properties, such as the Kingsman movie series, have become sleeper hits at the box office, so it's easy to see how Sheena: Queen of the Jungle could fare quite well come its official release.
While we wait to learn more about the Sheena: Queen of the Jungle reboot, check out a few other characters we think deserve their own movie.