Where Is Chunk From The Goonies Now?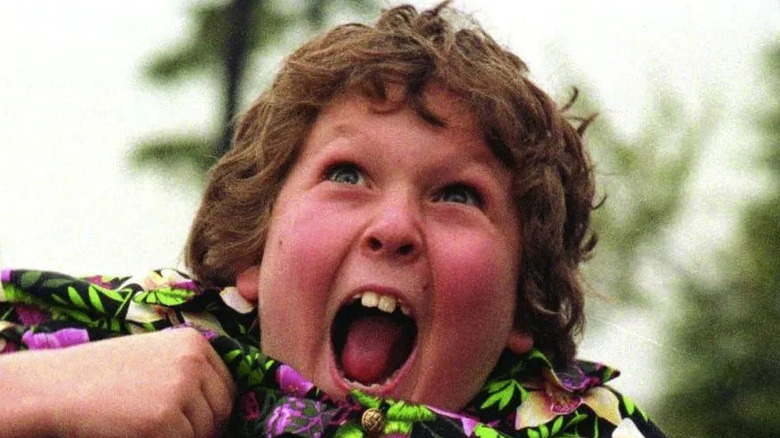 Warner Bros.
"The Goonies" may have featured future Hollywood mainstays and nerd icons like Sean Astin and Josh Brolin — not to mention '80s sensations Corey Feldman and Kerri Green — but Jeff Cohen nonetheless managed to steal scene after scene with his portrayal of Chunk. Between the character's slapstick nature, his biting one-liners, and that heartwarming team-up with Sloth, there was no shortage of things to like about him. And that's to say nothing of the "truffle shuffle" dance he performs during the movie's opening moments, which has lived on as one of the internet's most recognizable GIFs.
Despite the character's incredible appeal and his rock-star performance in the role as an 11-year-old actor, Cohen only appeared in a handful of projects after his "Goonies" breakout. In 2015, he would tell the Daily Mail that growing up and becoming thinner and more conventionally handsome actually worked against him as he sought jobs. "I was transforming from Chunk to hunk and I couldn't get roles anymore," he quipped. "I didn't give up acting. Acting gave me up."
Cohen's dearth of acting gigs post-Chunk — the most recent credit on his IMDb page is the 1991 TV film "Perfect Harmony" — might lead one to wonder what became of him. Rest assured, he has gone on to achieve an incredible level of success while still keeping his feet planted firmly in the entertainment world.
Jeff Cohen became a successful attorney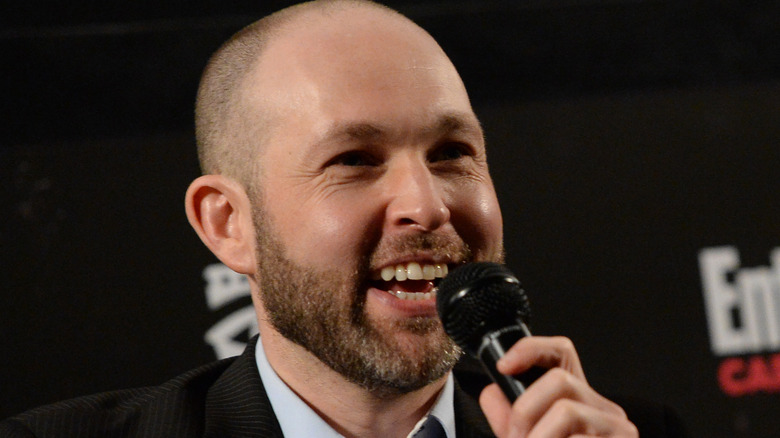 Michael Buckner/Getty Images
While Jeff Cohen's efforts in "The Goonies" didn't springboard him toward acting stardom, the experience ultimately did open up some doors for him. Through his connection to the film's director, the late Richard Donner, Cohen landed a number of summer jobs on the business side of studio filmmaking, per the ABA Journal. From there, he discovered that many of his new show business heroes, including David Geffen and Jeffrey Katzenberg, had law degrees, so he decided to go and get one of his own.
Cohen received his law degree from UCLA in 2000 and, after working at an entertainment law firm for a time, eventually decided to go into business for himself by co-founding the Beverly Hills-based Cohen Gardner LLP. His continued exploits as a transactional attorney have warranted a mention in Variety's Dealmakers Impact Report on more than one occasion. He also authored the book, "The Dealmaker's Ten Commandments." 
Donner previously praised Cohen for bringing the same attributes that made him a good actor to his legal career, telling Variety, "His acting had an incredible sense of genuineness, of reality. He was Jeff — he drew from himself, and I think that's who he is now. He's honest and straight. I think that was in his acting and now in his law practice."