Daniel Radcliffe Fights For Survival In Jungle Trailer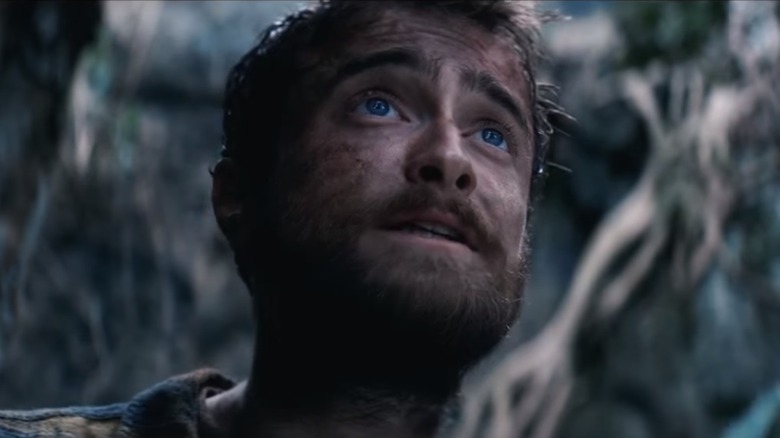 Momentum Pictures
The actor who brought Harry Potter to life is getting his revenant on.
In the new trailer for Jungle, Daniel Radcliffe plays Yossi Ghinsberg, an Israeli backpacker in the 1980s who embarked on a trip through the Bolivian jungle along with friends before disaster struck and everyone became separated. Lost in the jungle for weeks with no equipment, Ghinsberg faced death in a variety of ways, from starvation, to drowning, to being eaten alive by fire ants before finally being found and rescued.
Ghinsberg wrote an account of his true story in a book, Jungle: A Harrowing True Story of Survival, which was published in 2015. The movie adaptation comes directed by Greg McLean, known for the Wolf Creek movies as well as The Belko Experiment, meaning there's sure to be a hard edge to this survival story, even if it does have a happy ending. 
Jungle is out in theaters and available for on-demand streaming on October 20th. For more real stories about surviving in the extreme wilderness, check out our feature on the untold truth of Survivorman.