The Captain America Trilogy Star You Likely Forgot Was In Black Swan
At this point, it's probably easier to list Hollywood films from the last 20 years that don't feature any actors who have roles within the Marvel Cinematic Universe than to try to name all the ones that do. Still, there are some unusual connections out there for those who care to look.
Darren Aronofsky's "Black Swan," released in 2010, has plenty of familiar stars in its cast. Natalie Portman (who has her own connection to the Marvel Cinematic Universe in the role of Jane Foster), Mila Kunis, Vincent Cassel, and Winona Ryder all appear in this bizarre hybrid between horror and ballet, two worlds that turn out not to be as far apart as you might guess.
Portman is not the only MCU actor to appear in the movie, however. There's another face, familiar from the trilogy of "Captain America" films as well as his other appearances throughout the MCU, who had a small role in "Black Swan" before his brush with Marvel superstardom.
Sebastian Stan was in Black Swan before he was Bucky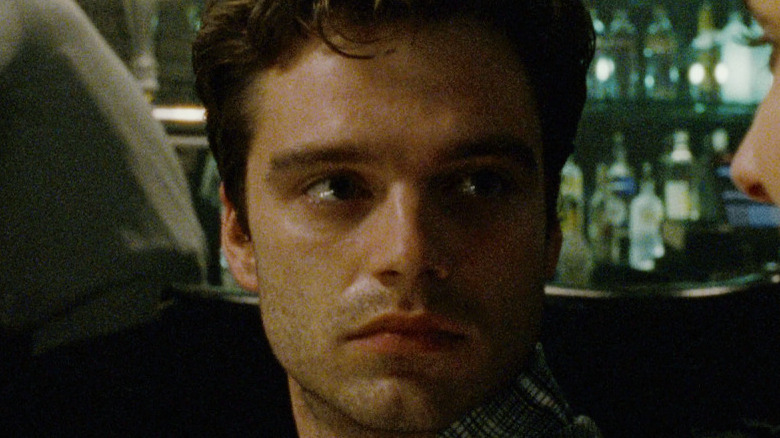 Searchlight Pictures
Sebastian Stan might not have been a household name when "Black Swan" was released, but he still manages to make an impression in the role of Andrew, a suitor during a club scene with Nina (Natalie Portman), Lily (Mila Kunis), and Tom (Toby Hemingway), another suitor during the short but memorable sequence.
Stan actually spoke about the role in his 2022 Vanity Fair video interview going over the history of his career. He was eager for the chance to work with Darren Aronofsky and was willing to take any part in the film just for the opportunity. And it was Aronofsky who had the idea to cast one of Stan's real-life friends in the second half of this duo, which is how Hemingway ended up being cast as well.
Stan and Hemingway's real-life friendship contributes real chemistry to their scene, and according to Stan, the two's real-life nervousness also lent an energy of its own to the sequence, with them both experiencing anxiety about making out with Portman and Kunis for the film.
It was only a year later that Stan made his Marvel debut as Bucky Barnes in "Captain America: The First Avenger," changing the course of his career forever. But he's still managed to balance out his superhero duties with roles in edgier projects like "I, Tonya" and "Pam & Tommy," which are a little bit closer in spirit to the wild, independent vibe of something like "Black Swan."