Rooney Mara Confronts Her Dark Past In Piercing New Poster For Una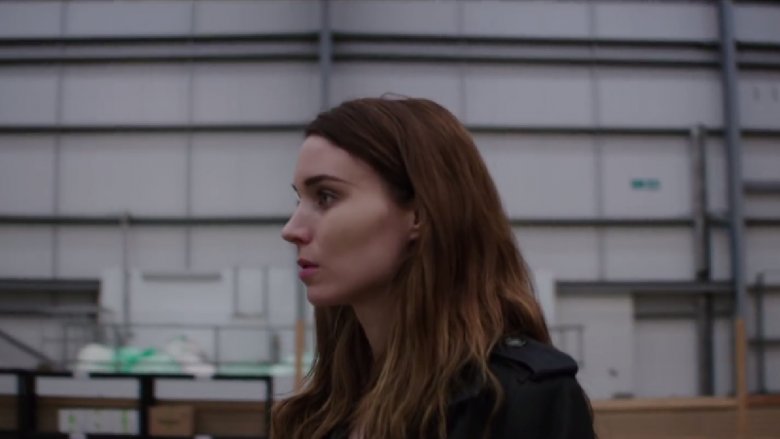 Una
Life is a tricky give and take. Some debts can't be repaid, some sins can't be forgiven, and some things can't be outrun.
Based on a play by David Harrower called Blackbird, Una is the searing story of a young woman named Una (played by Rooney Mara) who arrives unannounced one day at the workplace of an older man named Ray (Ben Mendelsohn), a figure from her past who sexually abused her when she was a child 15 years prior. Over the course of the next few hours, the terrified Ray tries to work out what it is that Una wants from him while trying to make sure that the shameful secrets from his past stay buried. 
As a play, the story is a master class in tension, full of fraught desires and unresolved angst as Una confronts her former abuser, unable to sort out what it is she needs from the encounter. That tension is summed up in the aching tagline for the movie: "Absence makes the hurt grow stronger." 
Even though the poster doesn't reveal too much, it perfectly speaks to the intensity and intimacy of the story. One thing's certain: fans of movies focusing on two actors let loose to have it out with each other in a feature-length duel of performance aren't going to want to miss this one.
Harrower wrote the script for Una based off of his own play, with Australian theater director Benedict Andrews making his feature film debut at the head of the production. 
Una is currently screening at film festivals around the world, with no wide release date yet announced. Watch the trailer for the movie here, and check out the piercing, Rooney Mara-dominated poster for the movie below. For a primer on the type of touchy material the film is sure to traffic in, check out our feature on the most uncomfortable age gaps in movies.