56% Of Modern Family Fans Say This Was The Worst Couple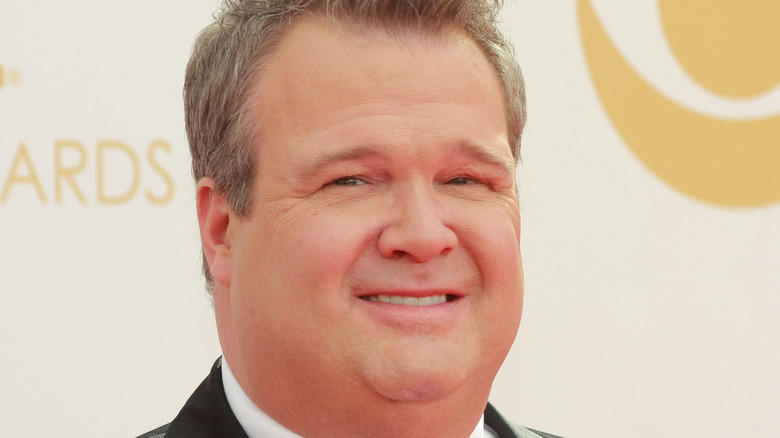 Featureflash Photo Agency/Shutterstock
Before its emotional finale in 2020, the dysfunctional family dynamics on "Modern Family" brought ABC viewers weekly laughs for 11 robust seasons. The show follows the Dunphys and the Pritchetts, a big family with plenty of moving parts at all times. There are relationship roller coasters, new family members, money problems, sibling rivalries, and more. Along the way, viewers get a good balance of lighthearted comedy and heartwarming family values.
Claire Dunphy (Julie Bowen) and Mitchell Pritchett (Jesse Tyler Ferguson) are two siblings with a hard-headed father in a permanent mid-life crisis — Jay Pritchett (Ed O'Neill). Jay gets married to his younger wife, Gloria (Sofía Vergara), taking in her son, Manny (Rico Rodriguez). As for Jay's children, Claire is married to Phil Dunphy, a man always equipped with bad dad jokes and poorly thought out ideas. They have three kids: Haley (Sarah Hyland), Luke (Nolan Gould), and Alex (Ariel Winter). Mitch is married to his partner, Cameron Tucker (Eric Stonestreet), and they share a daughter, Lily (Ella and Jaden Hiller and Aubrey Anderson-Emmons). 
"Modern Family" is a show that would be nothing without its relationships — the good, the bad, and the complicated. However, there is one romantic relationship on the show that many fans wish would have never happened.
Fans don't ship Dylan and Haley together
U/Hadley-the-Human took to the "Modern Family" Reddit page to ask fans to vote for their least favorite couple in the show's history. Racking up 2,000 votes out of over 3,600, Haley and her longtime on-again, off-again boyfriend, Dylan Marshall (Reid Ewing), took home the title. Looking back on Haley's story, she spends a lot of time trying to find herself in relationships. She spends some time with "Manny" Andy (Adam Devine) before ultimately making a life with Dylan, and it's a decision that fans are not happy with. 
Ultimately, they seem to agree that Dylan is just too immature for Haley. Both parties tended to grow and thrive when they were apart, only to return to their bad habits when they were together again. "Dylan was always just a romantic backup and their relationship was a high school thing and honestly it needed to stay there. All that progress with Haley was GONE in an instant," u/xLadySayax wrote.
Fans also noted that they thought Haley and Dylan ending up together was lazy writing and made the characterization of the eldest sister on "Modern Family" suffer. "They just made her a ditz, she should have been single and dating or moved with Andy, Andy pushed her to reach her goals and be [a] better person," u/meghra wrote. 
Cam and Mitch came in second for the worst "Modern Family" couple with 1,300 votes, with most comments acknowledging Cam's toxic behavior. Jay and Gloria only got just about 200 votes, and Phil and Clare didn't even get 150 votes. It looks like Haley and Dylan won — or lost, depending on how you look at it — by a landslide.