The Inbetweeners Team Reuniting For Coming-Of-Age Comedy The Festival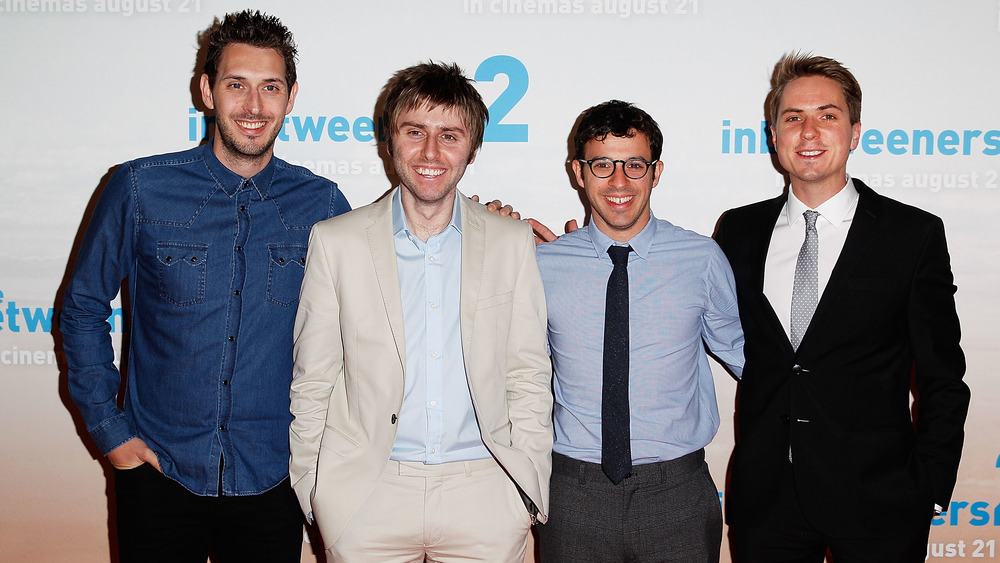 Brendon Thorne/Getty Images
Something tells us this time around, there will be fewer situations involving vomit and more centered around actual sentiments. 
Various members of the team behind The Inbetweeners television series and movie are joining forces once more for a coming-of-age comedy film called The Festival, Variety has confirmed. The film follows a group of students  as they graduate and venture off to a music festival to celebration their academic achievements. According to The Festival producers, the pic is one that "finds the gang falling in love with music and mud."
Inbetweeners star Joe Thomas, who played Simon Cooper in the E4 comedy series, will star alongside Trainwreck actress Claudia O'Doherty and Black Mirror star Hammed Animashaun. Joining that trio are Jemaine Clement of Flight of the Conchords, Hannah Tointon, who had a guest role as Tara Brown on The Inbetweeners, and Kurt Yaeger of Sons of Anarchy. 
The film is produced by Fudge Park, the U.K. banner created by Inbetweeners writers and executive producers Ian Morris and Damon Beesley. It's the first to get the greenlight under a four-feature pact Fudge Park has signed into with co-financiers Film4 and Entertainment Film Distributors. Morris is slated to take the director's seat, working from a script by Keith Akushie and Joe Parham (Siblings). Beesley will be at his side as executive producer. 
"Joe and Keith's script was too funny to ignore," said Morris. "I'm delighted to be making this film with my Inbetweeners partners Film4 and Entertainment. It's great to be working with Joe, Claudia, and Jemaine again. And I'm excited for the world to see Hammed's performance. Going to a music festival is a quintessential British rite of passage just like a lads' holiday or backpacking so it seemed like a natural fit for me to try and find the humour and fun in festivals." 
Film4 head Daniel Battsek added, "Film4 [is] delighted to be working with Fudge Park and Entertainment again for the first time since the phenomenally successful Inbetweeners movies. Although The Festival is an original premise, we're confident Iain and the rest of the team will produce another very funny and very commercial feature film."
The Festival is set for release in the summer of 2018. Until then, discover some of the other movies we're sure will blow you away next year.