Will There Be A Ferdinand 2?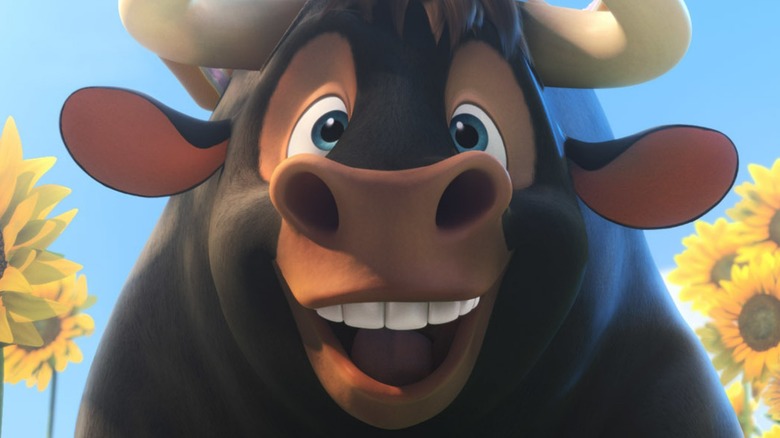 20th Century Studios
Way back in 1936, authors Munro Leaf and Robert Lawson published the children's book "The Story of Ferdinand," which told the tale of the titular bull who has no desire to take part in bullfighting. Rather, he wants to live a pacifist lifestyle away from the arena, spending his days relaxing and smelling the flowers. However, that dream doesn't prevent him from inevitably having to stand toe-to-toe with a matador before a raucous crowd. Over 80 years later, this would serve as the basis for a feature film from renowned animation house Blue Sky Studios.
Starring the likes of John Cena and Kate McKinnon, "Ferdinand" charged into theaters in December of 2017. It wound up leaving the majority of critics engaged, with the Rotten Tomatoes critical consensus praising it for its voice acting and timeless themes, though general audiences didn't find it nearly as enjoyable. It only managed to earn just over $296 million on a $111 million budget too, so it's far from the most profitable film in the animation world. Nevertheless, it stands to reason that some out there are crossing their fingers for a sequel in due time.
For those holding out hope that they'll get to see the fun-loving bull on the big screen once again, here's what we know so far about a potential "Ferdinand 2."
Ferdinand 2 isn't impossible, but highly unlikely at this point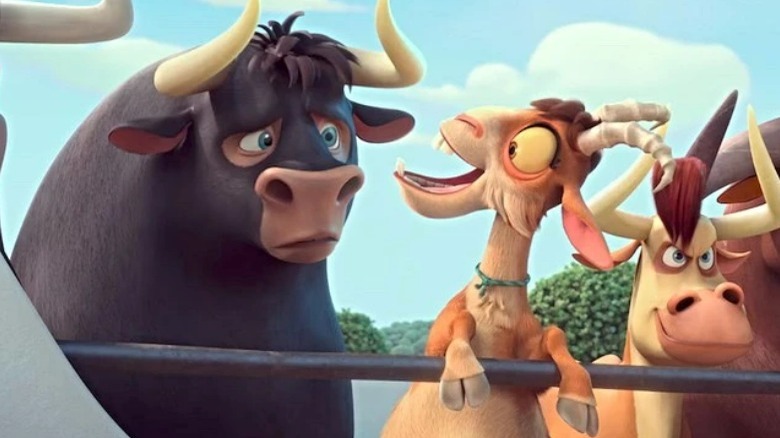 20th Century Studios
At the time of this writing — five years from the first movie's premiere –, an official announcement of a "Ferdinand" sequel has yet to come to light. That's not to say that such a project is an impossibility, but at the same time, given a handful of important factors, all signs point to no such film coming to fruition in the immediate future.
First and foremost, it's important to note what became of Blue Sky Studios and 20th Century Fox since "Ferdinand" premiered. The Walt Disney Company made a staggering $71.3 billion move to purchase both, resulting in Blue Sky's shutdown in April 2021 and 20th Century Fox's rebranding to 20th Century Studios. Seeing as Disney already has to oversee two major animation branches (Pixar and Walt Disney Animation Studios) and their respective franchises, odds are it's not eager to add Blue Sky properties like "Ferdinand" to its plate.
Yes, Disney has elected to keep Blue Sky's "Ice Age" franchise alive, but that's an exception as opposed to a rule. Since launching in 2002, "Ice Age" has become a globally-recognized and beloved series, with characters like Sid the sloth (John Leguizamo) and Manny the woolly mammoth (Ray Romano) that have become pop culture icons. Not to mention, all of its installments have done well at the box office, unlike "Ferdinand," which failed to catch on as a cultural staple and didn't perform exceedingly well monetarily.
To reiterate, it's not like "Ferdinand 2" absolutely, 100% will not happen. But, considering the circumstances, one would be unwise to bet on its eventual release.