The Exorcist Director Filmed A Real Exorcism, Said 'It Was Terrifying'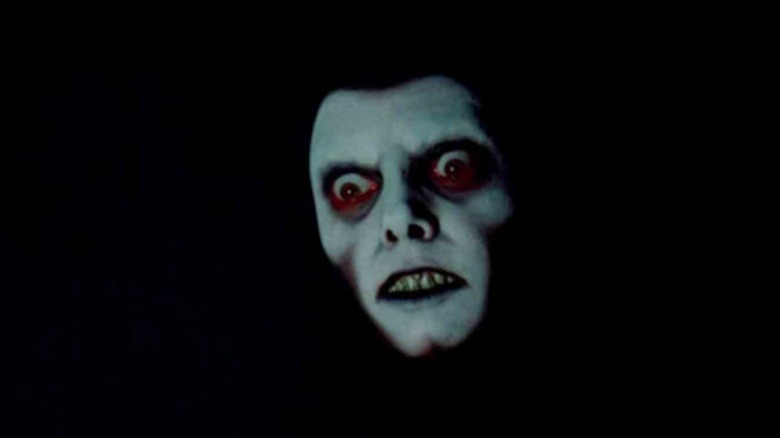 The director of The Exorcist, William Friedkin, got the opportunity to shoot a rare "real" exorcism, and found the experience to be "terrifying", according to an interview with Variety.
Friedkin filmed the footage of an actual exorcism as a part of a new documentary, The Devil and Father Amorth. The feature follows the exploits of Father Gabriele Amorth, who officially performed exorcisms for the Vatican up til his death in 2016 at the age of 91. The priest was a well-known fan of The Exorcist movie, and a meeting between Amorth and Friedkin before the former's death brought the director's career-defining infatuation with exorcisms full circle.
"The church doesn't say a lot about this. They don't try to publicize it at all," said Friedkin, discussing the controversial topic of real-life exorcisms. "They are not promoting it. I doubt that they will even have a position about my [documentary]. They never comment about these things. I doubt that they would have given me permission to do what I did." 
Friedkin was allowed to film the exorcism procedure with the direct permission of Amorth. "He gave me permission, and he operated quite independently from church procedure and was openly critical of the Vatican," Friedkin said.
The shoot itself was a lonesome and horrific affair. "I had to shoot it alone, obviously. The conditions were that I come along with no crew and no lights," said Friedkin. "So I used a Sony still camera that shot high-definition video. I had only that camera running and I was about two feet away from them, probably even closer."
Friedkin says he was "shocked" he was allowed to film what he did. "I had no idea that I would ever be able to even meet with him," said Friedkin. "I did know how busy he was. He was doing exorcisms all day every day right up until he went into the hospital and then died."
In addition to helming the original Exorcist in 1973, Friedkin has in recent years directed deliriously confrontational one-of-a-kind movies in Bug and Killer Joe, and his new documentary promises to be as divisive and bizarre as those scripted features. The specific footage Friedkin shot was reportedly of an exorcism that Amorth performed for one woman on a monthly basis; Friedkin was present for her ninth exorcism.
"It was terrifying," the director said. "I went from being afraid of what could happen to feeling a great deal of empathy with this woman's pain and suffering, which is obvious in the film."
Friedkin did not neglect to point out that he consulted extensively with medical professionals during the shooting of his documentary, noting that science has ways of treating a victim of so-called demonic possession, even when the causes of the symptoms are otherwise unknown. "If a patient comes in and says they are possessed by a demon or a devil, they don't tell them that they are not," Friedkin said. "They do whatever psychiatric treatment they think is necessary, including medication. And they bring an exorcist in."
Friedkin's latest is currently screening at select film festivals around the world, with no release date for general audiences yet announced. While we wait for more news, check out the inside story of the movie that started it all with our feature on the untold truth of The Exorcist.