Dwayne Johnson Shares Bloody Pic From Skyscraper Set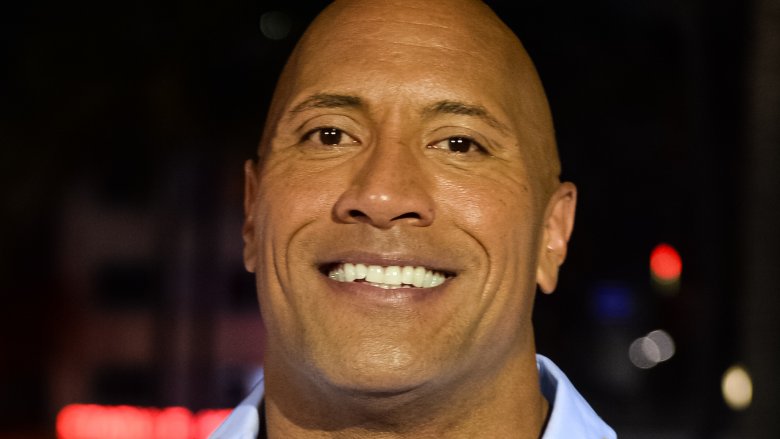 Getty Images
Dwayne Johnson looks a little worse for wear in the newest set pic from his upcoming action thriller Skyscraper. The movie will feature the Baywatch actor as a war veteran and former FBI Hostage Rescue Team leader who is tasked with assessing security for skyscrapers. 
While on assignment in China, Johnson's character finds that the tallest, safest building in the world has been set ablaze– and people think he did it. To make matters even worse, his family is trapped inside the building above the fire line. A wanted man, Johnson's character must go on the run while he hunts down those responsible and clears his name.
"Bloody and battered [with] my director [Rawson Marshall Thurber] between takes," Johnson wrote on his Instagram, accompanying a black and white photo of him with quite a few scrapes and cuts. He went on to praise Thurber, who he had previously worked with on Central Intelligence, writing, "This is my second film with Rawson putting my trust in his hands. A very smart, ambitious, extremely focused and methodical guy who wants to deliver a f***ing intensely breathtaking and epic film for the fans."
Johnson, who is known for frequently sharing set pics on his social media, has been keeping fans updated throughout Skyscraper filming, which is currently in its third week. Johnson's latest pic matches his look in a video he shared a couple days ago, in which he said he was getting ready to scale the world's tallest building "in what will be [an] insanely rad stunt and breathtaking scene in our movie." 
Neve Campbell, Pablo Schreiber, Noah Taylor, Chin Han, Byron Mann, Roland Moller, and Hannah Quinlivan are also set to star in Skyscraper, which Thurber also wrote the script for. Johnson will produce alongside Thurber and Beau Flynn (Requiem for a Dream). Dany Garcia (Baywatch) and Hiram Garcia (Furious 7) will executive produce, while Wendy Jacobson (San Andreas) co-produces. The movie is set to be released on July 13, 2018; in the meantime, see all of the other movies that will blow you away that year.