Who Plays Brida In The Last Kingdom?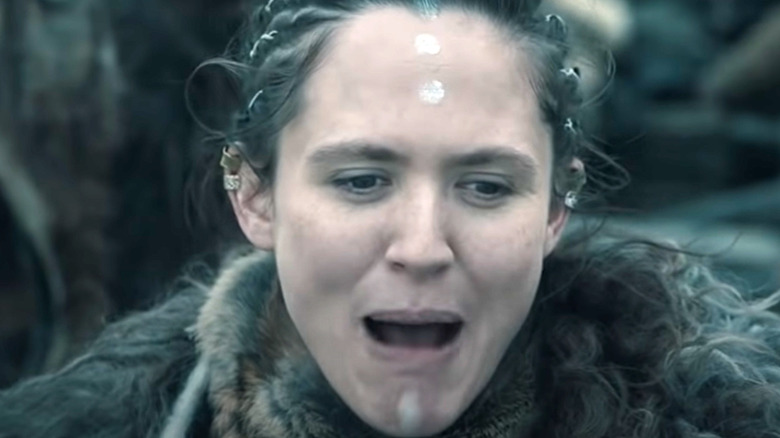 Netflix
"The Last Kingdom" is an absolute treat for fans of historical dramas. Based on "The Saxon Stories," a long-running historical fiction book series by the prolific British novelist Bernard Cornwell, the BBC and Netflix series chronicles the war between the Brits and the Vikings during the ninth and 10th centuries. The action is centered around Uhtred of Bebbanburg (Alexander Dreymon), a Saxon noble was kidnapped and raised by the Danes as a child. However, he eventually returns home to claim his birthright, feeling conflicted and destined for confrontation.
That said, Uhtred isn't the only character who was kidnapped by invaders and raised as one of their own. Brida was also taken by the Danes as a child, but she learns to love her new lifestyle due to its free-spirited nature. She also has a love-hate relationship with Uhtred throughout "The Last Kingdom," which leads to some very memorable and dramatic moments. Brida is certainly a great character, but who plays her, and what other shows and films has the performer been a part of?
Emily Cox plays Brida on The Last Kingdom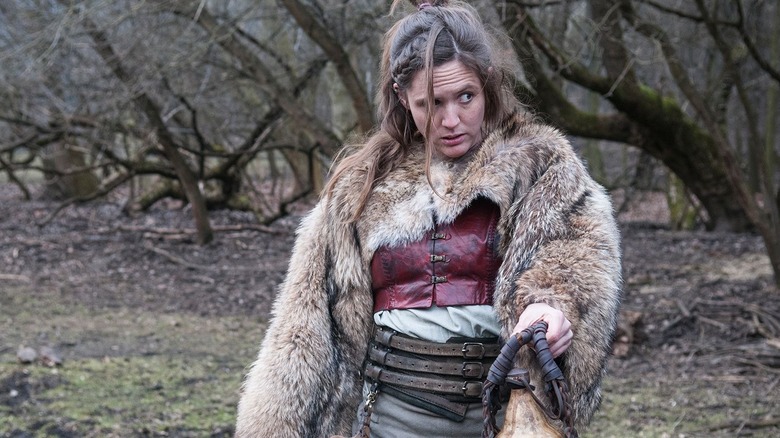 Netflix
The actor who plays Brida on "The Last Kingdom" is named Emily Cox (per IMBb), and some fans might recognize her from other projects outside of the historical drama. As the Express points out, she was born on February 23, 1985, in Vienna, Austria, to a British father and Irish mother. Cox eventually broke into the acting business as a stage actor, before going on to star in several Austrian and German films and TV series prior to "The Last Kingdom."
Cox's main roles include the TV show "Jerks" and movies such as "The Fatherless" and "Dutschke." However, fans of American television might recognize her from "Homeland," in which she played a character named Claudia in the "Why Is This Night Different?" episode back in 2015. Cox's IMDb page lists 57 credits at the time of this writing, dating all the way back to 2007. She's an on-screen veteran at this point, despite being a relative newcomer in the eyes of many viewers outside of Europe.
It seems that Cox has a busy upcoming slate as well. According to IMDb, she currently has three projects in development, so fans can look forward to more performances from her in the near future.