This Is Where Deliverance Was Really Filmed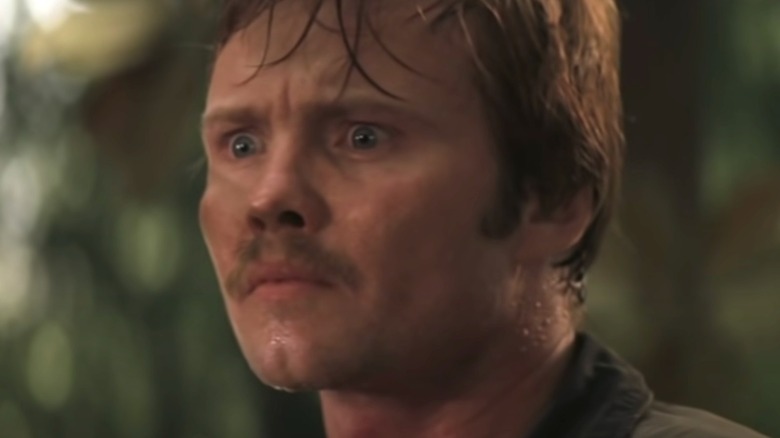 Warner Bros. Pictures
One day, four businessmen from Atlanta, Georgia, decided to get a taste of the great outdoors in the form of a canoeing trip. However, little did Ed Gentry (John Voight), Lewis Medlock (Burt Reynolds), Drew Ballinger (Ronny Cox), and Bobby Trippe (Ned Beatty) realize, their refreshing break from the everyday would devolve into a living nightmare. Dangerous locals, a harsh landscape, and next to no supplies leave the four men in an unexpected fight for survival. This is the story of "Deliverance": a 1972 film by director John Boorman that went on to become a standout work in the survival thriller genre.
Despite its graphic imagery and unsettling atmosphere, "Deliverance" remains one of the most celebrated productions of its time. It went a long way in putting late Hollywood icon Burt Reynolds on the map, drew more eyes to the 1970 novel by James Dickey that it adapts, left most critics and moviegoers thoroughly entertained, and secured numerous awards and nominations to boot. The memorable performances and gripping plot did most of the legwork to make this happen, though "Deliverance" wouldn't have made nearly the impact it did without its wilderness setting.
 For those curious, here's where the filming of "Deliverance" took place in the early 1970s.
Filming for Deliverance took the cast and crew into the Georgia wilderness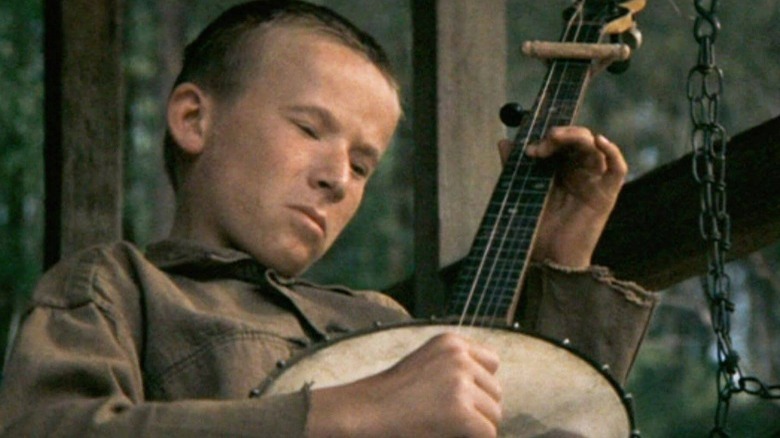 Warner Bros. Pictures
It's no secret that when it comes to on-location filming, issues can arise in a variety of forms. Poor weather conditions, overcast skies, structural damage, and more are a frustrating reality. Thankfully, technological innovations such as the green screen and Lucasfilm's Volume have made it easier than ever to fabricate environments in controlled areas. Of course, that's not to say outdoor filming is dead — it's far from it. There's a level of realism that you can only get from a real place, as evidenced by "Deliverance" and its use of Georgia wilderness.
As broken down by Film Locations, production on "Deliverance" took place near the border that Georgia shares with the Carolinas. The famed Cahulawassee River from the film is actually known as the Chattooga River, of which filming only required around 10 miles or so. Screaming Left Turn, Raven Rock, and the now-aptly-named Deliverance Rock all make appearances throughout the final movie, in addition to Tallulah Gorge. Lake Jocassee takes the spotlight near the end, specifically when Duke Power Company flooded Jocassee Valley back in 1971.
While "Deliverance" made great use of the Georgia landscape, the movie's existence hasn't gone without controversy. Now decades removed from its premiere, some people from Rabun County still feel the effects of the negative stereotypes the film generated of the locals. Meanwhile, others are just happy to be from somewhere associated with such an influential piece of cinema history (via Marketplace). Nevertheless, "Deliverance" drove a ton of tourism in the region at the time and continues to do so in the modern-day.