The Surprising Number Of Star Trek: TNG Episodes Wil Wheaton Actually Filmed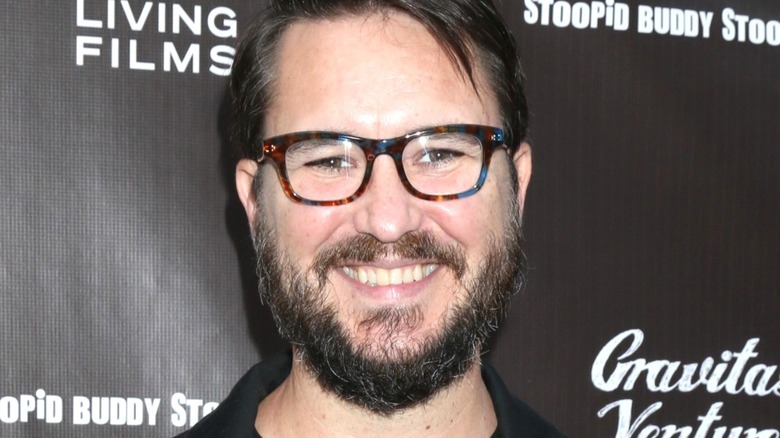 Kathy Hutchins/Shutterstock
The longevity of "Star Trek" can be attributed to many different factors. Since premiering in 1966, the sci-fi classic has taken fans boldly where no one has gone before and continues to put out spin-offs on the streaming platform Paramount+. Of course, many of the earlier series are considered classics for a reason. "Star Trek: The Next Generation" introduced audiences to characters such as the literature-loving Captain Jean-Luc Picard (Sir Patrick Stewart), as well as the romance between Riker (Jonathan Frakes) and Deanna (Marina Sirtis). But they were not the only characters of note.
Wesley Crusher (Wil Wheaton), boy-genius, was brought aboard along with his mother Dr. Beverly Crusher (Gates McFadden) in the first episode of the series. With the character only 15 at the time, Wesley became divisive and was maligned — arguably unfairly — by some of the fandom (via CinemaBlend).
Wheaton famously left the series after a few seasons with many different accounts about what led to the departure. "Star Trek: The Next Generation" went on for seven seasons and several feature films, but Wesley was not out for good (via IMDb). In fact, Wheaton is credited with far more episodes than one might think.
Wheaton was in almost 70 episodes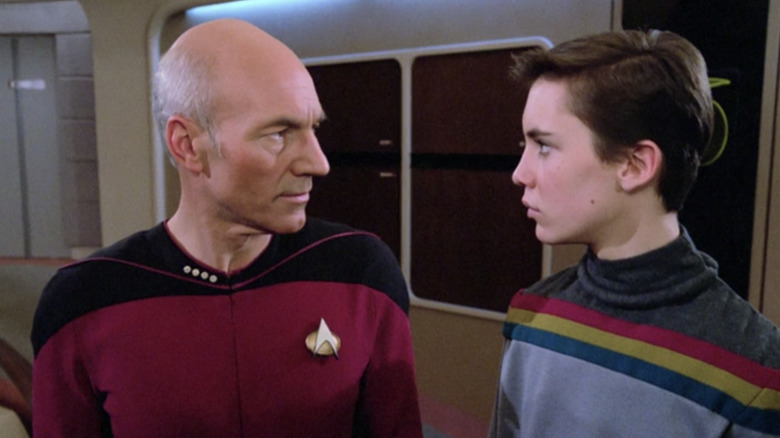 Paramount
Wesley's departure from the USS Enterprise came on the heels of Season 3. At that time, Wil Wheaton had turned 18 and was looking to explore his career further. This caused the writing team to send Welsey off to Starfleet Academy as a way to excuse his absence (via Entertainment Weekly).
Taking into account the episodes where Wheaton was only credited and did not actually appear, the actor still had a substantial number of appearances. He was even brought back intermittently after his departure, leading his appearances to reach 67 episodes. Wheaton has come a long way since Picard allowed him on the bridge. He has amassed a long career including live-action and voice-over work (via IMDb).
More recently, the "Stand By Me" actor has even returned to the world of "Star Trek." Wheaton can now be seen as the host for Paramount+'s "Star Trek" after-show called "The Ready Room." There, he covers recent episodes as well as interviews the cast, including "Star Trek: The Next Generation" alums (via YouTube). Wheaton's charisma lends well to the show, in addition to the experience and knowledge he has of the "Stark Trek" world.