Who Plays Carlos In The Unbearable Weight Of Massive Talent?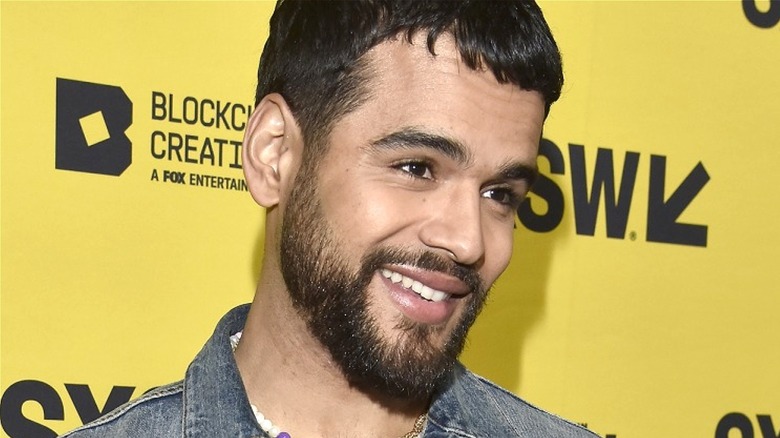 Tim Mosenfelder/Getty
Tom Gormican's "The Unbearable Weight of Massive Talent" sees Nicholas Cage play a highly fictionalized version of himself. In the film, Cage faces financial ruin and is forced to accept an offer of $1 million in exchange for attending the birthday party of a super-rich superfan named Javi Gutierrez (Pedro Pascal). However, when the situation turns into an action film scenario — and Cage is recruited by a CIA agent named Vivian (Tiffany Haddish) — the legendary actor must channel some of his most iconic characters to accomplish a mission that involves saving his wife and daughter.
So far, the film is being lauded by critics ahead of its release. On Rotten Tomatoes, the film currently holds an impressive 88% Tomatometer score. With more than 100 reviews counted, the review aggregator site has already granted the film the highly sought-after "Certified Fresh" badge of approval. According to a variety of critics, much of the film's success is due to Cage's devotion to the meta role (via Detroit News).
However, it should certainly be noted that Cage isn't actually carrying all of the weight by himself. Indeed, each member of the ensemble cast plays a vital part in the film. In addition to the aforementioned roles played by Pascal and Haddish, actors like Sharon Horgan, Ike Barinholtz, Alessandra Mastronardi, Lily Mo Sheen, and Neil Patrick Harris all play essential pieces of the puzzle. 
Additionally, according to the film's IMDb page, one character named Carlos is played by an actor who some viewers might recognize from a popular franchise.
Jacob Scipio plays Carlos in The Unbearable Weight of Massive Talent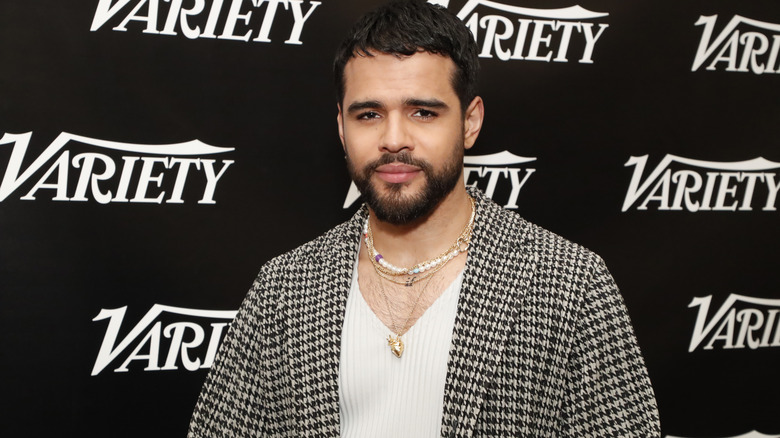 Astrid Stawiarz/Getty Images
The actor playing Carlos in "The Unbearable Weight of Massive Talent" is named Jacob Scipio. If you recognize that name, there are a number of places you may have seen the actor appear before.
Much of Scipio's earliest roles in front of the camera came from television appearances. Indeed, in the early years of his career, he worked in everything from British miniseries like "White Teeth" to animated specials like "Strike." Notably, he also voiced the character of Leo in three different productions centered on "Bob the Builder." Some of his earliest film work also includes appearances in 2018's "Hunter Killer" and 2019's "The Outpost" (via IMDb).
However, the biggest moment of Scipio's career so far came in 2020 when he appeared alongside Will Smith and Martin Lawrence in "Bad Boys for Life." In the third entry of the popular action series, Scipio portrayed Armando Aretas, the long-lost son of Detective Mike Lowrey (Smith). In an interview conducted around the time of the film's release, Spicio talked with Geeks of Color about his experience working on the film.
"I visualized moments like that of being on set when I was just a jobbing actor and hadn't had a big break yet," Scipio said, after sharing a story about working with Smith and Lawrence on the set. "Those are the moments you truly visualize and dream of, so for that to come into actuality, there was no better feeling. Just to be around those type of icons who are so generous and so talented, without being too much of a cornball, it was an honor."
Scipio is next slated to appear in the upcoming HBO Max film "Batgirl," in which he will play a mobster named Anthony Bressi (via E! Online).