Is Rogue Legacy 2 Coming To PS5 And PS4?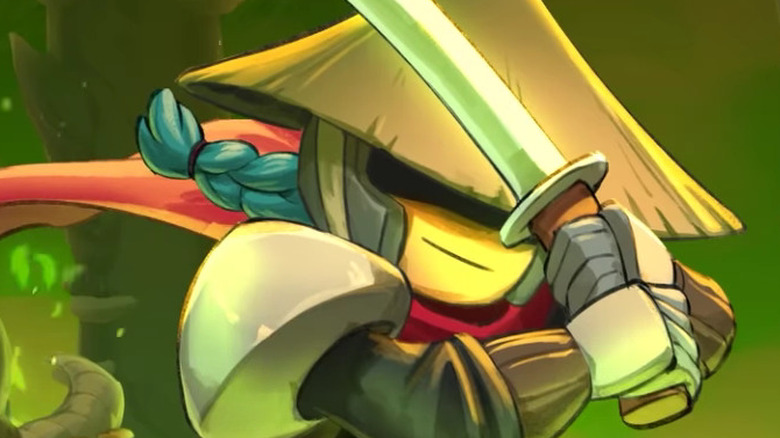 Cellar Door Games
The long-awaited sequel to "Rogue Legacy" is right around the corner. The original 2013 roguelite from indie developer and publisher Cellar Door Games was a hit with fans and critics alike, at least judging by over 10,000 glowing Steam reviews and an 85/100 Metacritic score. Gamers get a satisfying challenge since every death spawns a new child with a unique set of skills and setbacks and the 2D platformer gameplay adds a thrilling retro feel.
As for "Rogue Legacy 2," the game has been available for Early Access since 2020, which only makes the upcoming April 28, 2022 Version 1.0 release all the more exciting. The robust drop will feature new side stories, reward systems, classes, weapons, accessibility features, and more.
Naturally, players have to know if they'll be able to experience "Rogue Legacy 2" on their console of choice, specifically the ever-popular PS4 and PS5. The original "Rogue Legacy" was available on PC, PS4, PS3, PS Vita, Xbox One, Switch, and iOS, so gamers definitely have their hopes up. So, onto the question that's on everybody's mind: is "Rogue Legacy 2" going to be available on any PlayStation consoles?
No planned PlayStation ports for Rogue Legacy 2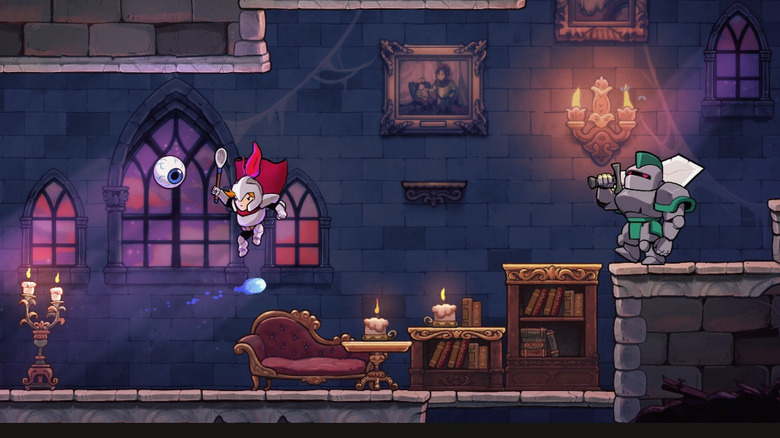 Cellar Door Games
Unfortunately for PlayStation players hoping to give "Rogue Legacy 2" a try, the game is not going to be available on any Sony console. In fact, it will be offered on a much more narrow range of platforms: Xbox Series X|S, Xbox One, and PC. However, all hope is not lost for PlayStation users.
According to the FAQ section of Cellar Door Games' site, the developers honed in on the PC version of the game exclusively through Early Access, with plans to announce wider console availability once Early Access ends. Clearly, plans changed a bit since that FAQ entry due to the fact that "Rogue Legacy 2" has already been announced for Xbox prior to the release of Version 1.0. Looking back at the release of "Rogue Legacy" also gives PlayStation owners reason to be optimistic. While the PC version of the game released in 2013, PlayStation versions weren't ported until 2014.
"Rogue Legacy 2" lead designer Teddy Lee shared with Game Rant that as a small indie studio with just two programmers, making ports is time-consuming and challenging, and that includes the recent Xbox port. When asked about a possible PlayStation or Switch version, Lee simply stated, "We've only been thinking about that so far, so we'll see ... We don't like to make any promises or say anything if nothing's set in stone, right?" As time passes, it's more than likely a PlayStation port of "Rogue Legacy 2" will become a reality – so long as the Version 1.0 release is a success.