Rogue Legacy 2: The Changes Coming To The 1.0 Release Explained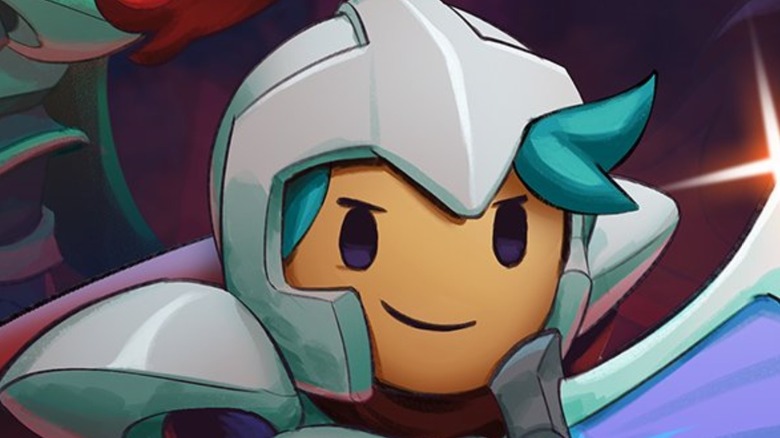 Cellar Door Games
"Rogue Legacy" has been considered one of the most inspired roguelike games of the last decade. The basic premise of having each character's child succeed them in their quest (and playing as those subsequent generations) kept the game fresh by giving them each unique traits, so no two playthroughs were ever quite the same. It offered a unique twist on the genre that kept it interesting where so many others could easily feel repetitive.
The sequel, "Rogue Legacy 2," was released in early access two years ago, allowing fans to play a portion of the game prior to its completion. According to the game's Steam listing, Cellar Door Games did this so that the team could gather player feedback regarding new traits, as well as balance and stability. That's a perfectly valid release strategy, but fans were starting to get impatient after going so long with no word on when they would see the finished product.
Now, the completed version of "Rogue Legacy 2" is finally on its way and gamers arguably haven't been this excited about a roguelike since "Hades." The game is set to launch on PC and Xbox consoles April 28. Fans shouldn't expect it to be the same game they played in early access, however. Here are a few of the changes they can expect to see.
Different side stories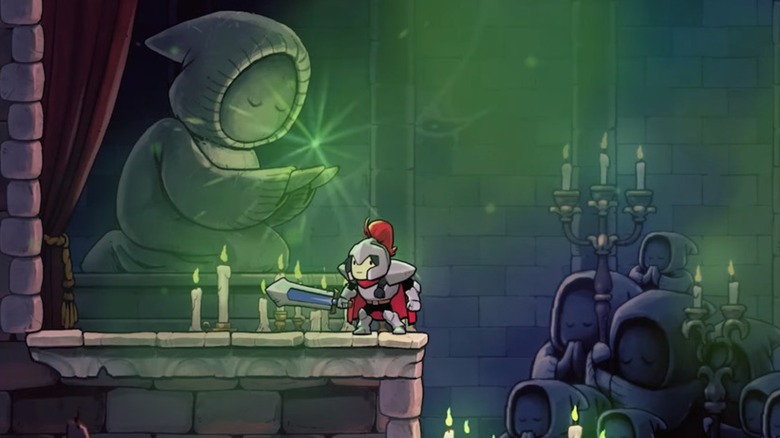 Cellar Door Games
Back in February, Cellar Door Games released a roadmap for the game's update schedule. In it, the developers talked about changes that would be made to the narrative. "The final story has been completed," the post stated, "and is going through several revisions to ensure it answers all the questions posed throughout the adventure. Some side-stories have also changed to better suit how we wanted to conclude the tale." The post didn't get into specifics, but it did raise several questions about which side stories would be changed and why.
Lead Designer and co-creator Teddy Lee recently gave an interview with Game Rant where he addressed the changes. "We have these memories and just off-branch characters who seemed like they were superficial, but they were always going to tie in," he stated, presumably referring to the memories of failed adventurers that the player can interact with in the game. "Some of it makes sense now, some of it makes sense once we know something, but it was getting too complicated." 
It seems the team thought some of the side stories they had established in the early access version of the game either didn't end up tying into the main story in the way the devs had initially planned, or else simply ended up making the story needlessly complex. If so, it's probably for the best that the developer decided to pare them down.
New economy update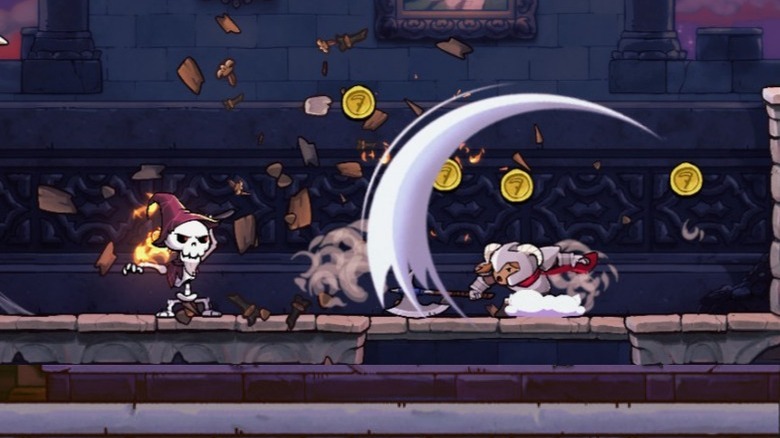 Cellar Door Games
Another thing Lee discussed in the interview with Game Rant is that those who are familiar with the early access version of the game will probably notice that the team has made major modifications to the in-game economy. Proper reward systems are vital in any game, but they are especially important in roguelikes, as upgrades can help dictate the speed of progression. 
"There's a huge, absolutely massive economy update that's coming in, which is purely aimed at reducing the grind, especially for the beginning." Lee stated. This is undoubtedly good news, as grinding endlessly for virtual currency is rarely anyone's favorite task.
He also went on to claim that play testers noticed that the game's economy started to become unmanageable around the 30th run. He also stated that this fixing the economy and making all of the new updates required a huge amount of work for the team, but it seems like their energies were well spent.
New classes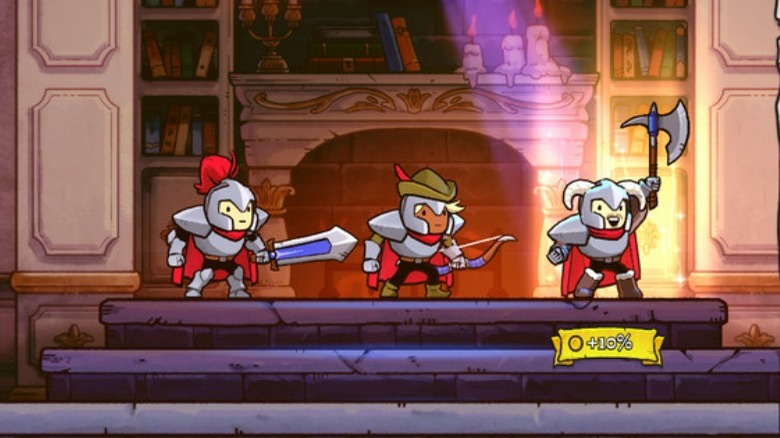 Cellar Door Games
Classes have always been an important part of the "Rogue Legacy" formula. Constantly changing combat styles in order to meet new challenges is part of what keeps the game from feeling stale. According to Lee, many of the old classes are returning — with some major modifications. 
"There are also new classes, which are coming in," he added. "A billion new effects, I'm super happy." He even described a few of them. "They are on a spectrum," he said, "like the meaty Ronin and the light Assassin. And then for the mage class, we didn't have anything super far to the right. That's going to be the Astromancer class." He also went on to describe another mysterious class that he said was "super weird," but that he was confident would win players over, hinting that fans who checked out the game's trailer could see the new class on the pirate ship.
The official "Rogue Legacy 2" website also states, "On top of new abilities, classes now have weapons that completely alter how they play. Rangers use bows, Lancers have multi-directional swings, and Chefs throw ladles." So, not only will the characters' class abilities distinguish them from one another, but their weapons will help to set them apart as well.