The Real Reason Sarah Silverman Was Fired From SNL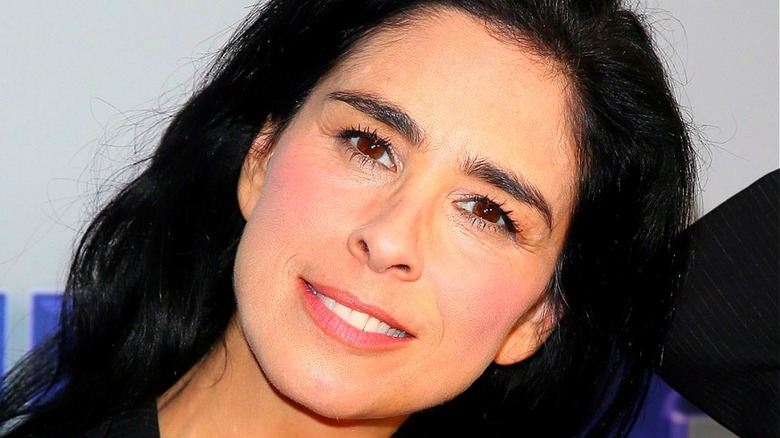 Jean Baptiste Lacroix/Getty Images
Few comedians can look back on a career as decorated as that of Sarah Silverman. For her various projects writing and performing on television, she's been nominated for a slew of Primetime Emmys, winning two of them (via IMDb). She has produced and starred in her very own sitcom, appeared in dozens of movies, hosted her own late-night talk show, and even published an autobiography.
To top all of that off, she once worked as a writer for the long-running hit sketch comedy series "Saturday Night Live." A gig with "SNL," whether writing or acting, has served as a rite of passage for many aspiring comedy personalities, including celebrities like Adam Sandler, Chris Rock, Tina Fey, and dozens more household names, and it's no surprise that Silverman found herself there. However, her time with "Saturday Night Live" proved to be surprisingly short; she was fired after just one season. In an interview with HuffPost Live, Silverman shared some insights into what was going on at that time in her career and why "SNL" didn't work out.
The timing wasn't right for Silverman at SNL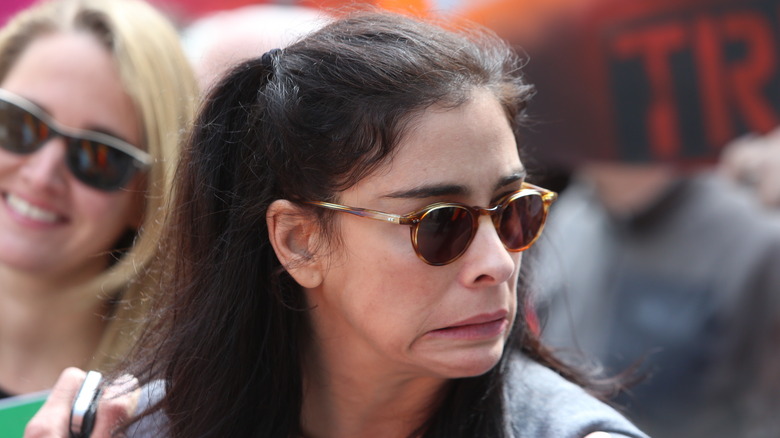 a katz/Shutterstock
Silverman claimed she didn't necessarily do anything wrong to cause her firing from "Saturday Night Live" (via HuffPost Live/YouTube). On one level, the show was simply making broader changes to the program and trying for something fresh and different. "I was, I think, that last year of the old guard, and they started anew," Silverman said. "And by the way, I wrote not a single funny sketch, so that might have something to do with it, too."
While Silverman was excited about her work with the program back then, enough to be somewhat blindsided when she wasn't invited to return, she sees herself as much funnier now than then. The comedian seemed impressed with SNL showrunner Lorne Michaels' ability to have seen the potential in her that he did at the time. "I don't think I was close to where I would become," Silverman said.
Silverman may have only worked with "Saturday Night Live" during the 1993-1994 season, but she went on to appear as a special guest host in a 2014 episode. "I'm getting over it though, it's been twenty years," she said.