The Arrested Development Character You Likely Forgot Better Call Saul's Bob Odenkirk Played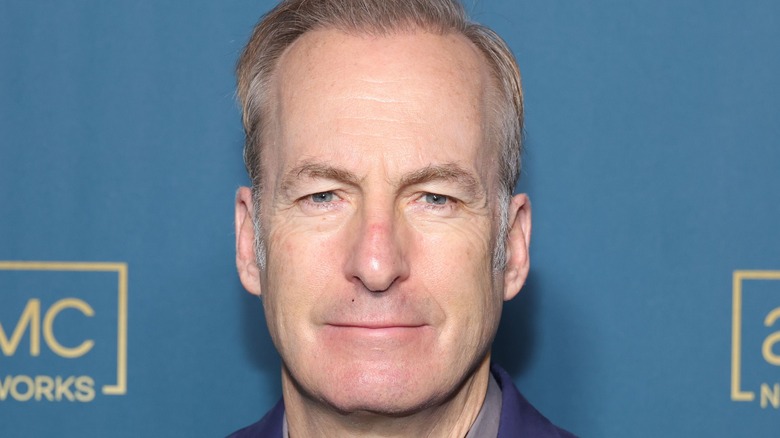 Theo Wargo/Getty Images
Most people know Bob Odenkirk as Jimmy McGill, aka Saul Goodman, from either "Breaking Bad" or its spin-off, "Better Call Saul." After all, it was the role that seriously put Odenkirk in the spotlight. Of course, the writer, actor, and comedian had been working in Hollywood long before his character was introduced in "Breaking Bad" in 2009. He was a writer and performer on "Saturday Night Live" in the late-'80s and early-'90s, and was known to comedy fans for his roles on series like "The Ben Stiller Show," "The Larry Sanders Show," and the sketch comedy series "Mr. Show," which he starred in and co-created with David Cross. 
In fact, Odenkirk has appeared in so many projects over the years that it makes sense the average viewer may have forgotten that the "Better Call Saul" star had a guest role in one episode of the acclaimed Fox sitcom "Arrested Development." Who did Odenkirk play in the uproarious saga of the dysfunctional Bluth family? We'll have to go all the way back to Season 1 to find out. 
Odenkirk played marriage counselor Phil Gunty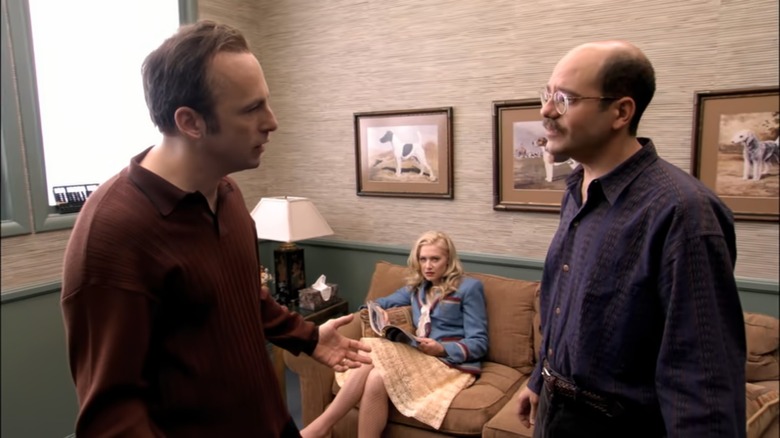 Fox
In Season 1 episode "Visiting Ours," Lindsay (Portia de Rossi) and Tobias (David Cross) decide to see a marriage counselor to work out some of their issues (including Tobias's never nude condition). That marriage counselor, Phil Gunty, is played by Bob Odenkirk, who uses his talents to make quite the impression, despite only appearing in one episode.
In the scenes, Phil suggests a role-playing exercise in which the couple will play each other. Tobias is immediately enthusiastic about the exercise, while Lindsay refuses to participate. Because of Lindsay's reluctance, Phil steps in to play Lindsay's part — that is, Lindsay pretending to be Tobias, speaking to Tobias pretending to be Lindsay. In one hilarious moment, they reference another sitcom, with Phil (pretending to be Lindsay as Tobias) angrily pushing everything off of his desk and yelling, "If I'm no Schwimmer, then you're no Jennifer Aniston!" Just as Tobias and Phil, still in character, lean in to kiss, Lindsay (as herself) cuts in and says, "And scene!"
The scene comes to a laugh-out-loud end when Phil asks Lindsay if the exercise answered some questions for her, and Lindsay responds, "Yeah, yeah, I think it did. Yeah, now there are two men I want to leave."
If you'd like to see Odenkirk's brief yet hilarious stint as Phil Gunty, all five seasons of "Arrested Development" are available to watch on Netflix.