The Star Wars Fan Theory That Will Have You Looking Twice At Cobra Kai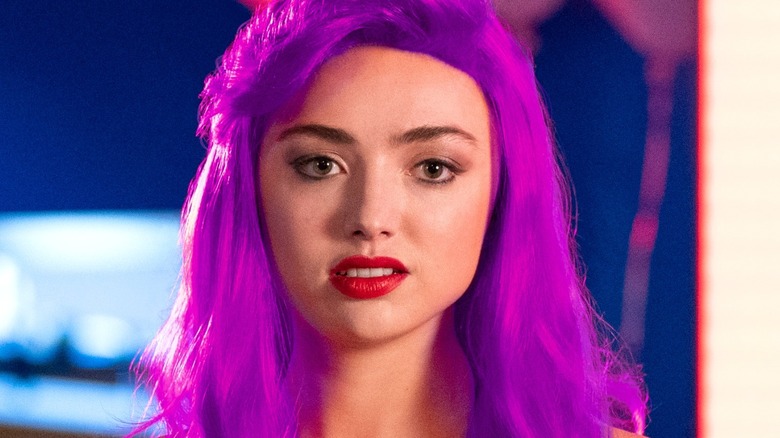 CURTIS BONDS BAKER/NETFLIX
"Cobra Kai" has numerous influences to "The Karate Kid" films. Many original cast members returned to reprise their characters. This is the case for some of the primary players, such as William Zabka and Ralph Macchio returning as Johnny Lawrence and Daniel LaRusso, respectively. However, the show has even managed to get some of the original actors to make brief cameos, as well. This was most notably the case when Elisabeth Shue returned as a guest star for Season 3 to portray Ali Mills. 
But it's more than just the actors that are similar. Certain themes and locations can also be tracked, creating a single trajectory without any of those messy retcons that have gone on to define so many other franchises. But does "Cobra Kai" hold similarities to another series of films that also came out in the 1980s? If one fan theory's to be believed, "Cobra Kai" might just be following the trajectory of the first six episodes of the Skywalker Saga from "Star Wars." And that could hold intriguing implications for the remaining seasons of "Cobra Kai."
Each season of Cobra Kai mirrors Star Wars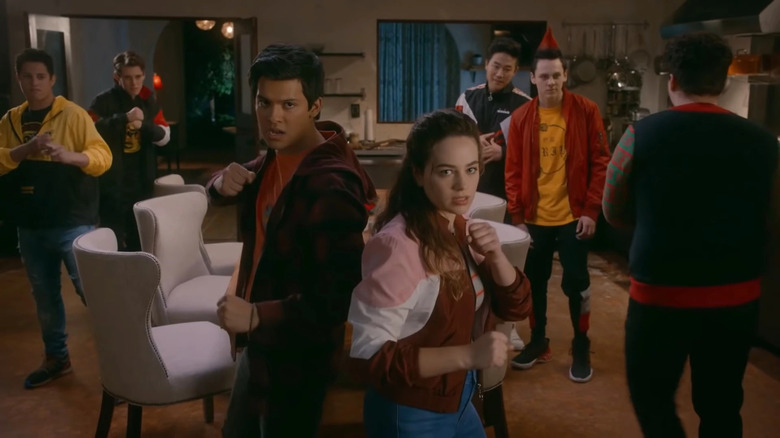 Netflix
Redditor u/DaRizk2000 made an interesting observation concerning the first four seasons of "Cobra Kai" we have so far. In it, they say, "I remember reading a while ago how cobra kai is planned for 6 seasons. I also noticed a bunch of parallels to Star Wars even the music has hints of it. What if the writers are mirroring Each episode of the films with every season." They go on to assume Robby (Tanner Buchanan) has the Anakin Skywalker role, and in the first season, Robby joins Miyagi-Do or the "good guys." In Season 2, we start to see his anger begin to consume him, and with Season 3, he becomes Cobra Kai's star pupil. In other words, he fully adopts the mantra of the bad guys, similar to how Anakin fell to the Dark Side in Star Wars: Episode III.
Using this as a sign, it could give us some ideas of where the characters will go for the next two seasons, assuming Netflix picks it up for that long. After all, Darth Vader had a change of heart in Episode VI, where he overthrew the evil Emperor Palpatine, so it's possible Robby will turn against Terry Silver (Thomas Ian Griffith) in the sixth season and return to Miyagi-Do.
Many other "Cobra Kai" fans believe the theory holds water, and another Redditor even pointed out, "Even the names are similar: 'Duel of the Fates' vs. 'Duel of the Snakes'." This is in reference to musical cues for both "Star Wars" and "Cobra Kai," respectively. One thing's for certain: Plenty of fans out there would absolutely watch nine seasons of "Cobra Kai" if it meant getting the full Johnny Lawrence Saga.