IT Director Says Sequel Will Explore 'Cosmic Dimension' Of Novel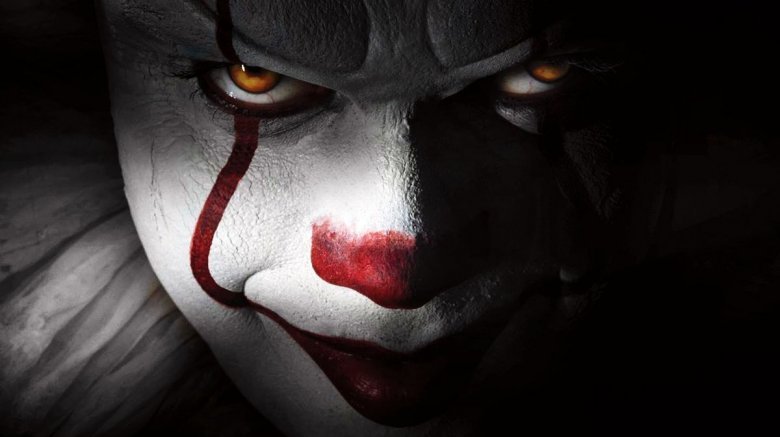 IT's sequel is going to get weird. Director Andy Muschietti revealed in a recent interview with Yahoo! Movies that the second movie will tackle the "cosmic dimension" shown in the Stephen King on which the novel was based.
King's novelized version of IT features the Losers Club using a ritual to enter another dimension and discover Pennywise's true form. While this event was tackled in the 1990 TV miniseries of IT (and reportedly in Cary Fukunaga's original script for the movie), it won't be a part of the first IT film, with Muschietti saying that he wanted to avoid heading into the "transdimensional" parts of King's novel in the first film because he wanted to focus on the Losers Club's "emotional journey." 
"Getting in to that other dimension– the other side– was something that we could introduce in the second part," he said. "In the book the perspective of the writing... is always with the Losers, so everything they know about Pennywise is very speculative and shrouded in absurdity, so I wanted to respect that mystery feeling of not knowing what's on the other side."
Part of Muschietti's desire to leave the film's more technically difficult portions for the second film was also to ensure that he would have the budget to do them justice. "There's a physical truth that it's a movie that has a budget," he said. "And I didn't want to get into a depiction of a realm that f***s up our budget, the creation of a world that will basically suck up half of our budget, and would have to sacrifice a lot of things."
While Muschietti will be avoiding some of the book's main points in the first film, he still assured fans that it will honor the book's legacy. "Basically, it's a balancing act, but it's also intricately connected with the content, which is staying true to the emotional aspect of the book," he said. He also hinted that he plans on bringing back to the movie's child actors for the sequel, alongside the story set in the present day. "There will be a dialogue between the two timelines, which is something that I love from the book," he said. 
Bill Skarsgard, Finn Wolfhard, Sophia Lillis, Jaeden Lieberher, Wyatt Oleff, Jack Dylan Grazer, and Jeremy Ray Taylor star in IT, which is directed by Muschietti based on a script from Chase Palmer (Shock and Awe), Fukunaga (Beasts of No Nation), and Gary Dauberman (Annabelle: Creation). The movie will be released on Sept. 8; for now, see some of the other entertainment events you have to look forward to this month.