One Of The Most Terrifying Things Joe Minoso Ever Did On Chicago Fire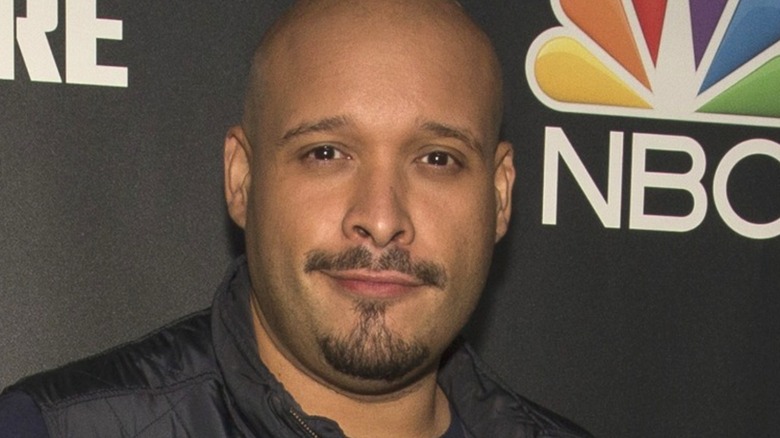 Barry Brecheisen/Getty
Stunning feats of bravery are depicted onscreen all the time on NBC's "Chicago Fire." The program follows Firehouse 51 and the members therein as they battle one fearsome blaze after the next. But fires aren't the only thing they have to contend with as they have a litany of other responsibilities to keep everyone in the Windy City safe. On one occasion, that even entailed the crew scuba diving to try to rescue someone who had been on a capsized boat.
This occurred in Season 9, Episode 16, "No Survivors." It's the season finale, and as such, the stakes couldn't be higher. At one point in the episode, the firehouse crew responds to a situation off the coast where they have to dive into the water to see who they can find who survived. It resulted in one of the most thrilling sequences in "Chicago Fire" history, but for Joe Minoso, who plays Joe Cruz, it was a major ordeal.
Joe Minoso describes scuba diving as 'terrifying' at first
In a tense sequence of events, Firehouse 51 goes to see if they can find a missing adult man who was on an overturned boat. The team puts on their scuba gear and heads out into the water. In interviews where the "Chicago Fire" cast talked about their favorite or most memorable experiences on the show, Minoso spoke at length about how daunting it was to suit up and head into the water. Minoso describes it as "one of the most terrifying things that I ever had to do." He goes on to mention, "Going in, I had no clue what scuba diving was like. And by the end of it, it was just the most thrilling experience that we ever got to do."
It sounds like Minoso naturally had some trepidation going into the shoot, but he had a ton of fun by the end of it. It goes to show the importance of keeping an open mind, and it's also a real treat to hear about some of the other scenes the other cast members hold dear throughout "Chicago Fire" within that same Chi-Hard fan event.